Grandparents share a truly special bond with grandchildren, one that deserves its very own kind of keepsake. Making a grandparent memory book is a beautiful way to document family history and celebrate life experiences with our loved ones.
Whether you are passing down family history in a grandparent's book for grandchildren or helping your family make a photo book for grandma and grandpa, you will end up with a cherished gift perfect for any occasion. From photo albums to interactive journals to scrapbook-style keepsakes, here are a few ideas to get you started.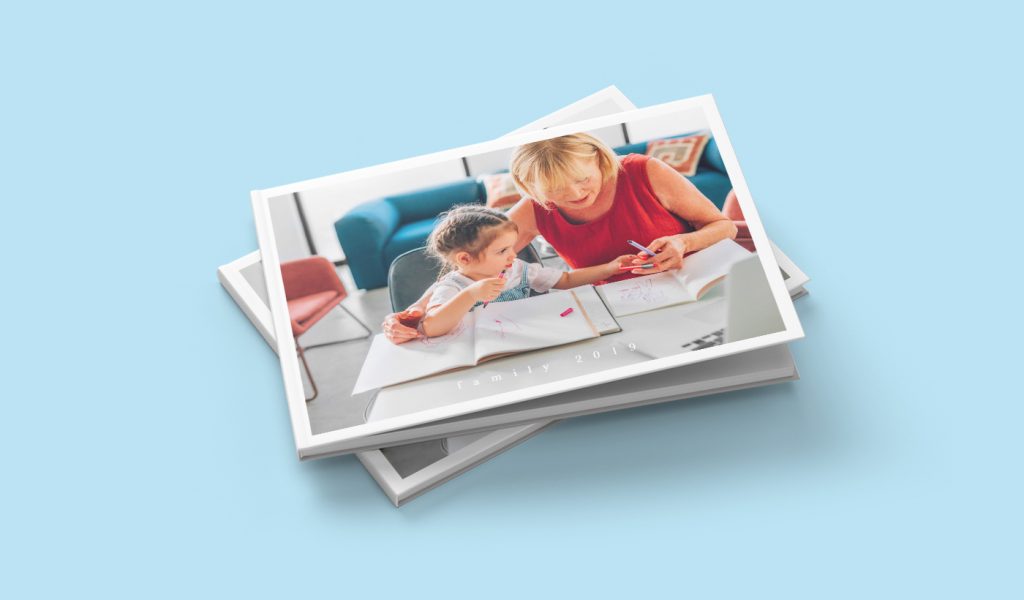 1. Family tree book
A family tree book is a great idea for a grandparent memory book because it can bring multiple generations together and create a precious heirloom that everyone will enjoy for years to come. Start with a drawing or diagram that shows your family lineage, and build your pages around it. If you are making a book for grandchildren, you can complete all of the genealogy information you know or leave branches blank so you can fill in the names of ancestors together and make a family activity out of it. Keep the conversation going by adding vintage photos, newspaper clippings, mementos, and text to bring the stories and memories to life.
2. Holiday photo album
Everyone can join the fun of making a holiday photo album to share, which makes this idea extra special. Think of all the seasons and celebrations that brought your family together. You might discover enough photos and stories from one holiday gathering to build an entire family photo album, or you may create a book of your favorite memories collected over the years. In addition to group portraits, remember to include fun candid shots of everyone decorating the home, getting all dressed up or donning costumes, preparing (and eating!) family recipes, and taking the adventures outside or on the road!
3. Grandparent journal
This type of memory journal lets you capture decades of family history in an heirloom-worthy book while encouraging family members to connect and interact in the process. Fill the book with writing prompts and questions that inspire grandparents to tell their story, from childhood to adulthood. Include prompts like
What are your favorite childhood memories?
What are your proudest achievements?
Which memories always make you laugh or smile?
What do you love most about being a grandparent?
Consider titling your keepsake journal "Memories for My Grandchild" or "A Grandmother's Story," and leave space for grandkids to add stories of their own. Then have fun strolling down memory lane together!
4. Family recipe book
A family recipe book is a good idea for a grandparent memory book because it can also be a meaningful gift that celebrates your heritage and can be enjoyed (savored, really) on a daily basis. Just think of all the stories and traditions that are created in the kitchen and passed down at the dinner table. You may choose to organize the book by maternal or paternal sides of the family, by type of dish, or by theme (everyday favorites or holiday treats). Scan the original recipe cards or cookbook pages if you have them, and include photos of everyone cooking and eating together. Add special notes about favorite meals, such as who created the dish and specific occasions when it was served.
5. Words of wisdom book
Inspire grandkids and family members long into the future with a book of quotes, life lessons, and milestone moments that shaped your life. This is the ideal keepsake to record in-the-moment thoughts as well as past experiences—all the advice, hopes, and dreams a grandparent might wish to pass along to their family. Consider adding photographs and memorabilia or a list of favorite books, songs, or places. You can organize this memory book by themes such as friendship, love, career, or family. An avid storyteller might even transform a collection of anecdotes into a grandparent's storybook.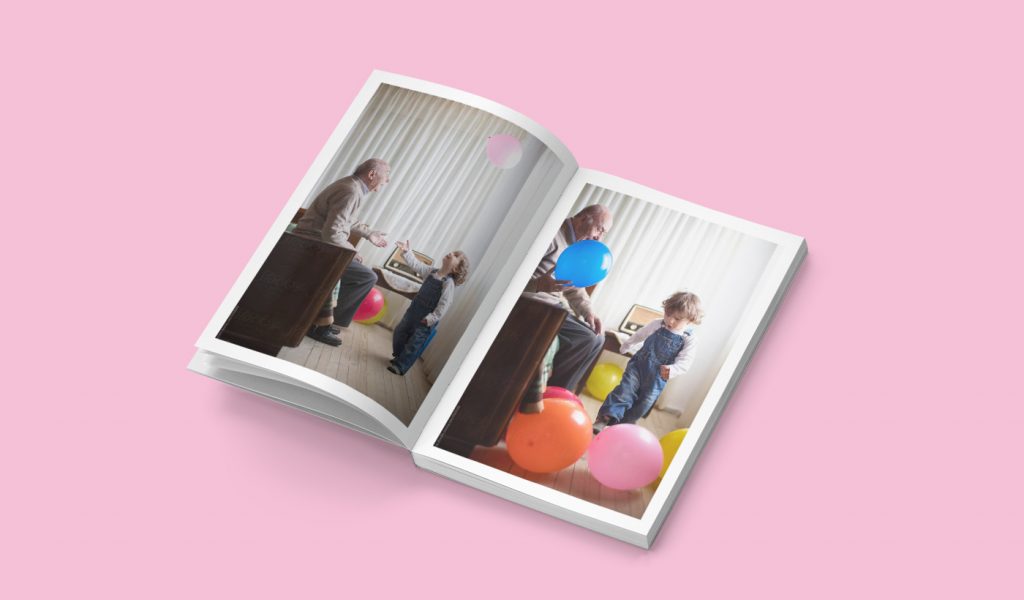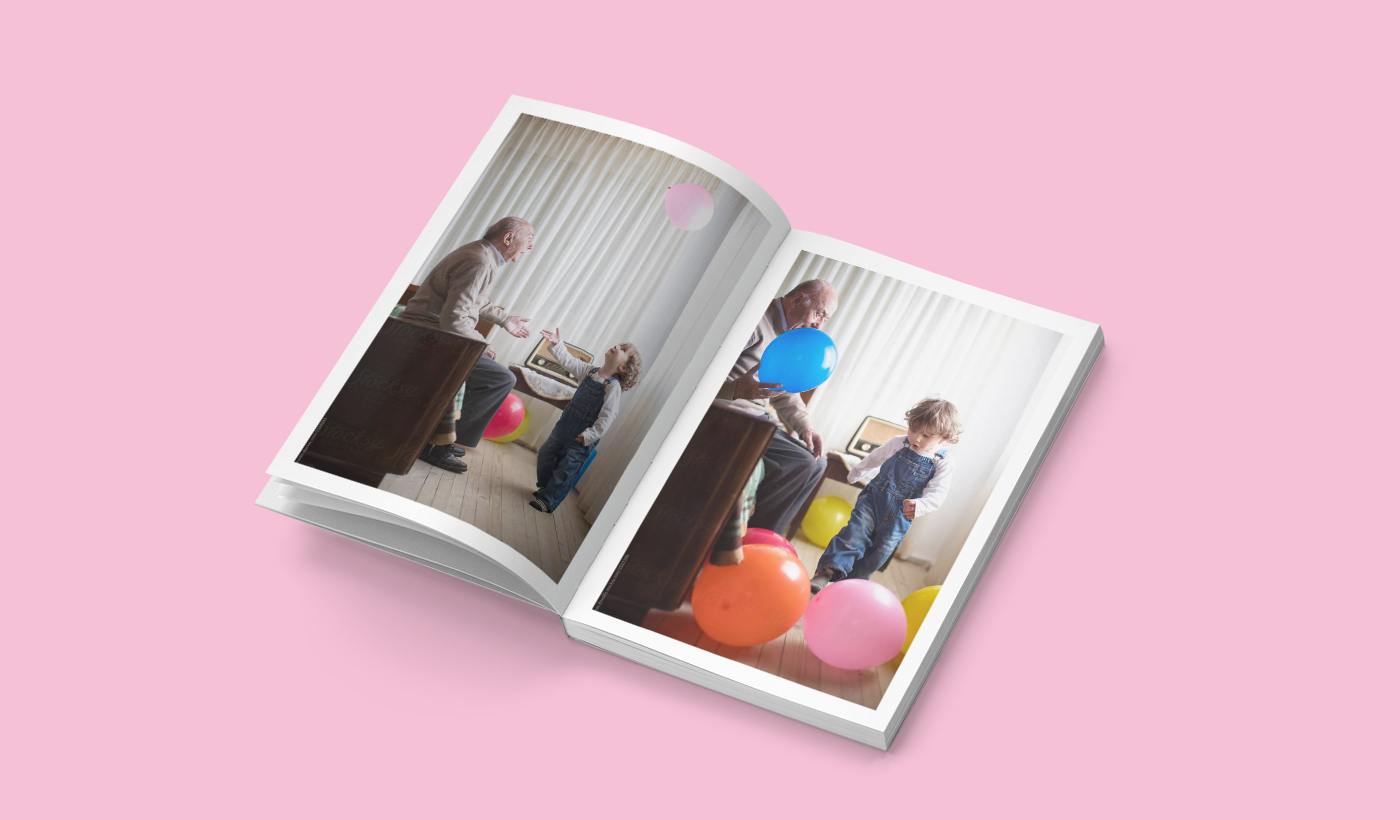 Choose a bookmaking tool
Once you've gathered your photos, stories, and mementos, it's time to select a bookmaking tool that's right for you. If your grandparent memory book has a mix of text and images, download our free desktop software, BookWright, to make a custom photo book or trade book. With premade templates, it's easy to create professional-quality layouts—no design experience needed.
To create a fast and easy photo book on the go, use the Blurb Mobile app to autoflow images from your Facebook albums into premade layouts. Adobe fans will want to check out our Adobe InDesign Plug-In and Adobe Lightroom Book Module, which lets you make a gorgeous photography book without leaving your workflow.
Which kind of grandparent memory book inspires you? Create a one-of-a-kind keepsake gift for the next birthday, holiday, or just-because day!