Whether you are a makeup artist just starting out or a seasoned professional, having a professional, well-organized portfolio is must-have to grow your business. New clients, even if they are referrals, will want to see images of your past work. And your portfolio will help you market yourself to clients when you're looking for new work.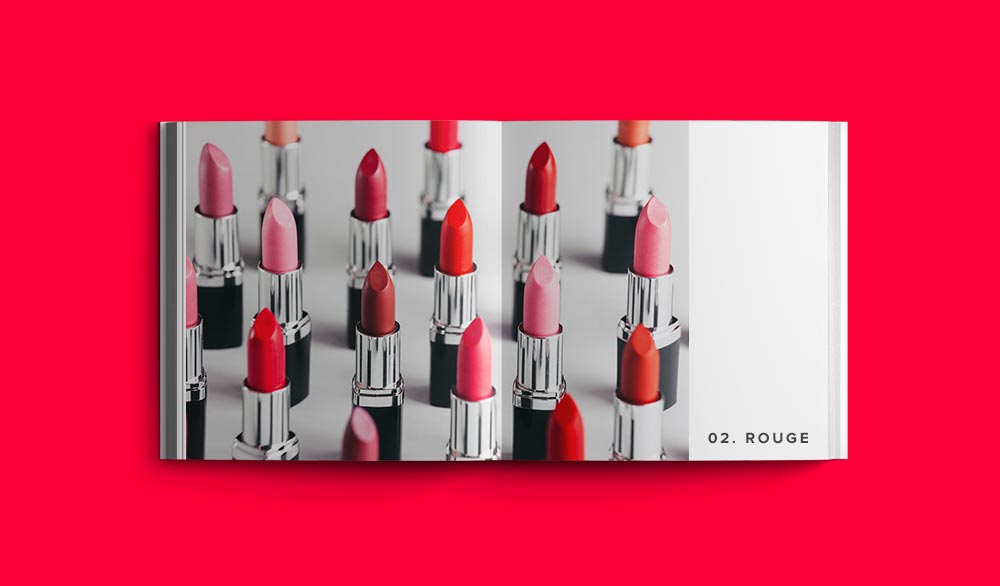 Portfolio Type
While digital platforms such as Instagram mean it is easier than ever before for potential clients to find examples of your work, printed portfolio books or look books are still a great resource for in-person meetings. A printed portfolio gives you greater control over which images potential clients and agencies will see, and gives you the opportunity to talk in more detail about each piece as they flip through the pages.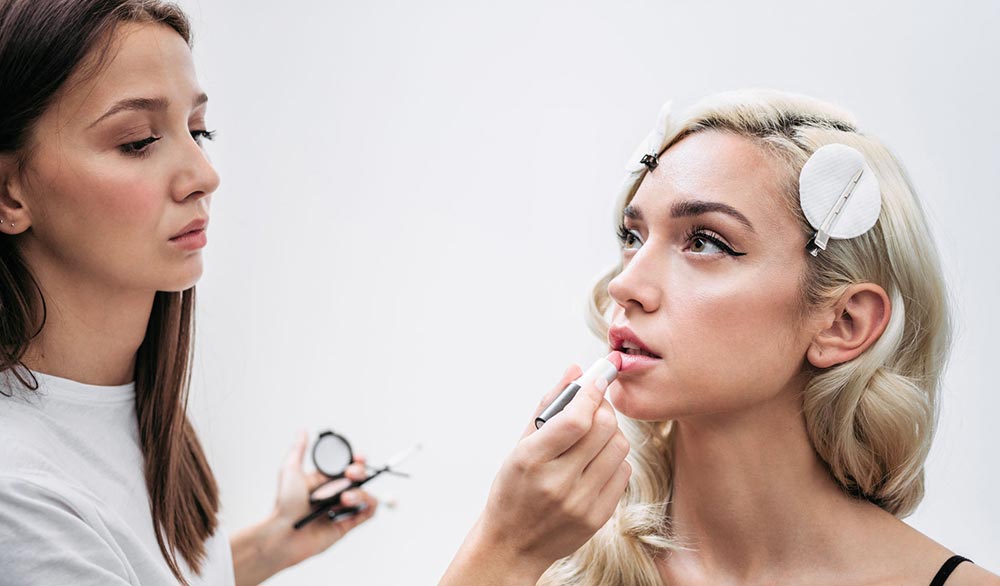 What Makes a Great Makeup Artist Portfolio?
1. Focus
When you are just starting out, you'll want to hone in on one or two specialty areas so that you can perfect your skills and make a name for yourself. Once your reputation becomes more established, you can very easily expand into other areas, creating new portfolios to demonstrate your new skills.
If you have multiple areas of focus as a makeup artist, you'll want to create a separate portfolio for each one, especially if they are very different (for example bridal makeup and runway makeup). An easy mistake that people often make is thinking that the more work they show the better off they will be. That is not always the case. Showing more images is of no value if they are not relevant to the type of work your potential client wants to see, regardless of how great the pictures are. If you're determined to put all your work in a single volume, be sure it's well organized and sectioned by subject.
2. Have a Knockout First Image
Your first image is your one and only opportunity to make an outstanding first impression. This image should make them want to see more of your makeup portfolio. That's why the first image should be of your absolute best work. If you have worked with a famous model, celebrity photographer, or a big-name publication, that should be used as your first photo.
3. A Clear Structure
When it comes to arranging your photos, you want there to be a natural flow or sequence. To achieve this, try and group similarly themed photos together.
Here's one suggested structure for a professional makeup artist portfolio:
Choose an image that reflects your work with a well-known brand first. This will capture the reader's attention, establish your reputation and show that you have worked on some big projects.
Next, choose a selection of editorial images.
Thirdly, select a few close-up images of your work.
Finish your portfolio with a selection of black-and-white photos.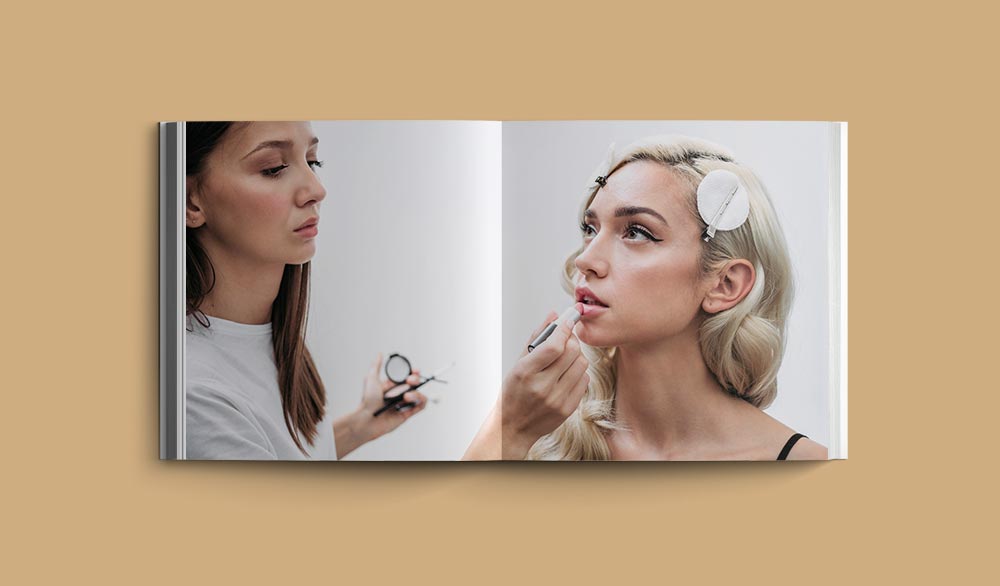 Building a professional makeup artist portfolio is a process and not something that is going to happen overnight. While you may be in a rush to have a portfolio ready to go, it's important to take your time in selecting which work to feature—don't just include any photo that you have. And remember to update your makeup portfolio with new examples of your work on a regular basis.
Ready to make your own professional makeup artist portfolio? Get started with one of our high-on-design templates or create your own custom layout.