Imagine you've just finished your beautiful book in BookWright and are about to upload it. You've selected the perfect cover types and paper and would like to create an ebook as well. But which kind of ebook is right for your project?
Digital books, or ebooks, are a great way to promote and share your book through social media, on Blurb's bookstore, Amazon, or as a download from your website. You own your ebook and can sell it (or give it away for free!) on any digital marketplace like Amazon's Kindle Direct Publishing™ or the Apple iBooks Store™. Ebooks help grow your audience and get your work into more people's hands quickly and easily.
Which kind of ebook is right for your project?
Ebooks are viewable on different devices in different ways, depending on the format you chose. PDF, or portable document format, is a digital book format almost guaranteed to be viewable on any computer or device. If you want to share your book with anyone, on any computer, PDF can't be beat with its ubiquity.
However, these files tend to be large and bulky and aren't optimized for mobile or tablets. Some devices struggle to open these files and reading them can be cumbersome. They're not treated as ebooks, but more like documents. They also lack multimedia features like audio, video (and sometimes web hyperlinks). Once a PDF is created, it's pretty much set in stone. It's not easy to modify these files because they aren't readable when opened in a text editor.
A dynamic alternative to PDF is EPUB3 and Amazon's Kindle KF8. This newer breed of ebook format is the defacto choice of all major publishers. It's how they distribute their titles to be read on Amazon Kindle and Apple iBooks reader apps and devices. The files are smaller, can be cracked open for later modification in simple text editors, and they support audio, video, hyperlinks and scripting. They also open fast on devices and support optimized reading experiences with annotations and dictionaries. You also have the ability to change styles to improve the readability and accessibility of text, and they are optimized for the screen size of any device.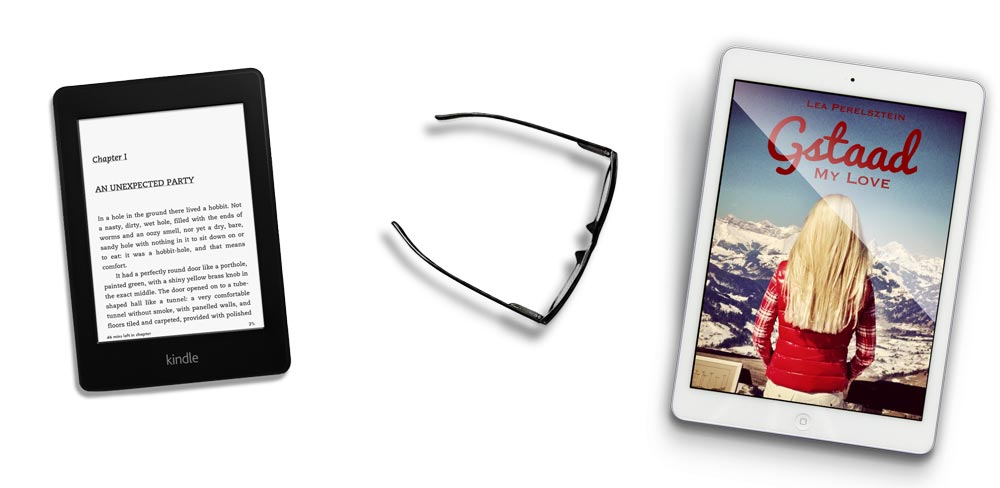 On Blurb's website, when we refer to "ebook", we're always talking about these EPUB3 and KF8 formats with a fixed-layout.
Fixed-layout ebooks
If your goal is to have your ebook look as close as possible to your print book and layout is really important, fixed-layout ebooks are for you. A fixed-layout ebook mostly contains images exactly positioned relative to text. It preserves layout and design closely on any device by zooming the size of the page. It's a lot like a PDF as a digital replica of your content, however, all the text is selectable, searchable and supports embedded hyperlinks to web pages.
Some good examples of fixed-layout are photo books, magazines and comics. Blurb can distribute your fixed-layout ebooks directly to Apple's iBooks Store. Blurb doesn't take any commission when you distribute or sell it with us on Blurb. So all the profit you make is yours to keep!
Sell Far and Wide
When you create an ebook with Blurb, you get both an Amazon KF8 file and an industry standard EPUB3 file. Your ebook can be distributed to practically any ebook marketplace for sale, including Amazon.com, Apple's iBooks Store, Google's Play Bookstore, Kobo's digital bookstore and Blurb's bookstore. You keep all your profits because Blurb doesn't charge any commission on Blurb or the Apple Books Store.
For more information on Blurb's digital book offerings check out our ebooks page.