Back when I started in photography, somewhere in the early 1990s, the options for photography portfolios were somewhat limited and often pricier than young photographers could afford.
Because I was studying photojournalism, and this specific genre had a widely accepted style of portfolio, I knew what my mine had to be. Are you ready for this? Remember, this was the early 1990s. My entire photography portfolio consisted of a single page of slides. Yep, that's it. Twenty slides in a single, clear, Print File page.
Now, if this wasn't limiting enough, most of the people I showed this photography portfolio to were editors, agents, agencies. I.e. VERY busy individuals who would end up looking at my beloved page of slides by holding it up to a desk lamp, a window, a ceiling light, or another dim, off-colored light source. They never seemed to have a loop or a light table to view my work. To say this was frustrating is an understatement. I knew I had to make a change.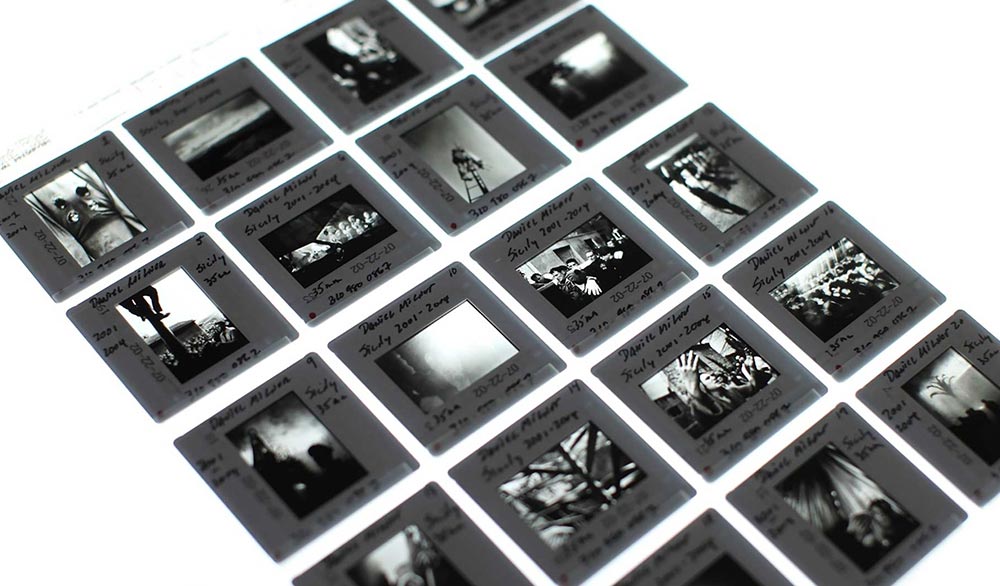 A New Idea
In 1995, after making my first trip to New York as a photographer, I returned home frustrated and said, "I'm going to make my own magazine." At this time, making one's own magazine was far from easy, but after all, I wanted to be a magazine photographer, so what better way to show off my work than make my own.
Four months later, I held ten copies of a "magazine" in my hand. This beauty was 11 x 17 inches, had a laminated cover, and contained three, fully edited stories that I thought were great. I sent all ten copies to the magazines I wanted to work for. Now, the odds of me getting an assignment from one of these publications (such as National Geographic or The New York Times Magazine,) were slim, to say the least, but I wanted to put myself on their radar by showcasing my work in a unique way. And guess what? It worked.
Portfolio Gold
Although I did not get an assignment from National Geographic, their editor handwrote me a single-page letter saying, "Son, you are onto something with this portfolio, nice work." Other copies came back with similar letters, and I even got a phone call from one of the editors who had received my photography portfolio. "We normally don't work with American photographers," she said. "But we want to keep you in mind." I knew I had struck portfolio gold.
Photography Portfolios Today
Fast forward to 2019 and we have nearly endless options at our fingertips, ranging from super inexpensive to budget-busting choices that feel more like works of art than portfolios.
Now, it is really up to you in regard to how you create your photography portfolio, but I have a few pieces of advice I'd like to share.
1. Have More Than One Photography Portfolio
Traditionally building a portfolio meant creating one huge, heavy, fancy portfolio, often times covered in leather, metal, plastic, or some other exotic material. These books looked beautiful but they were expensive to ship and VERY expensive to replace if one got lost or damaged. Plus, you couldn't change or update them. From the second they were completed they began to age. If you shot something new, you had to wait until you had the funds to create an entirely new photography portfolio.
Not anymore.
Make more than one, and vary what you make. I have tiny, pocket-size portfolios and I have larger, more classic books, and just about everything in between. Most of these are inexpensive and still look great.
2. Choose Layflat Paper
Personally, I was never a huge fan of Layflat formats, mostly because I love "normal" binds so much. But I have to say, Layflat paper works incredibly well for portfolios. Having an image run as a two-page spread is a very powerful way to showcase your best work. In fact, I have seen a few Layflat photography portfolios come through Blurb over the last few months that made me envious.
3. Consider Magazine
In particular, think about Blurb's Premium Magazine. This format is not only inexpensive, but it also signifies a reoccurring publication, so if you send one issue to a client, the assumption is that another will arrive in the near future. This is a great way to keep in touch with your dream clients on a regular basis. I still think it's difficult to beat a well edited, well sequenced, beautifully designed magazine. (My current photography portfolio is a magazine series.)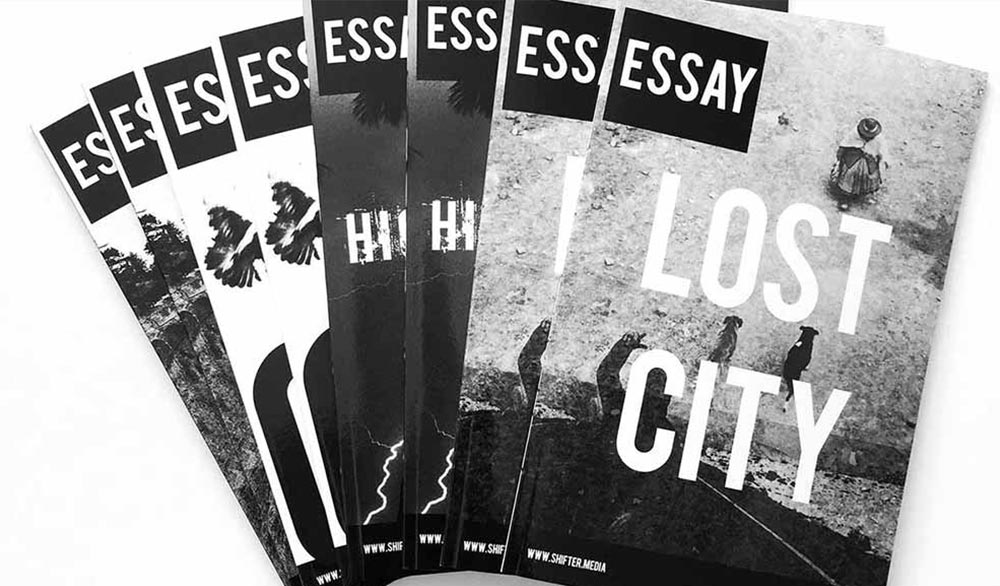 4. Personal Follow Up
Imagine visiting with an editor. During the meeting, the editor singles out an image of yours, asking a bit more about it, and this moment becomes the turning point of your interaction. The smart photographer, after returning home, builds a mini version of their portfolio with THAT exact image on the cover, and sends it as a thank you note. This was never possible in my day, but you can bet I would be doing this now.
We have talked a lot about formats here, but I also need to talk to you about the DNA of your actual photography portfolio. And this is where I need to be direct. No excuses. These are the rules. (Yes, you can break them if you want.)
Portfolios Are Not Books
Editors and agents do not have a lot of time, and they are going to make their decisions very quickly. So, your portfolios should be short, sharp, and to the point. You do not need to tell a story. You need to showcase your skill behind the camera. That means editing your photography portfolio down to your best work is critical.
If I were showing work today, my portfolio would contain no more than 20 images. However, and this brings me to my next point. I would have multiple portfolios. If something interests an editor in your main book, you could have a second book that digs deeper into the work showcased in the first. But you only deploy this second book when the first meeting goes well. In addition, I always had a photography portfolio that showed where I wanted to be as a photographer in five years, so the client could see that I had vision for where I was going. Being prepared is empowering!
While you are not telling a story, you do need to be able to talk about your work. Both concisely and coherently. Often times when you sit down in front of a reviewer, they will ask, "Why am I looking at this work?" before they have even opened the photography portfolio. You need an answer. Even if they do not agree with what you are saying, they will respect the fact that you have intent behind your photography.
So, let's recap. Think multiple photography portfolios, think personal touch, think Layflat, think Magazine, think edit, think why.
Ready to make a professional portfolio? Get started with one of our high-on-design templates or create your own custom layout.