To get your career in architecture off to a flying start (and indeed to stay ahead of the competition throughout your career) you need to create a winning architecture portfolio.
A stand out architecture portfolio doesn't just showcase your best work. It's a celebration of your skill, talent, and work ethic. After seeing it, potential employers should be excited to see what you can do for them now and inspired by your ideas and vision for the future.
So how do you pack all of that into a concise, professional architecture portfolio? Here are six tips that could help.
1. Make it Relevant
Just as your work as an architect is unique, so is each new role. Clients and employers want to know that you understand what they're trying to achieve and that you'll add to their brand and ethos. The surest way to demonstrate that is with a tailored portfolio.
When you're choosing which pieces of work to feature in your tailored architecture portfolio, consider which branch of architecture your prospective employer specializes in (e.g. landscape architecture, restoration, residence design, internal design), and select projects that showcase your skills in that area. Does the role you're applying for demand confidence with technical drawings or renderings? Keep these specific requirements in mind as you put your portfolio together. Creating a new architecture portfolio for each new role also means you'll be providing the most up to date reflection of your work so far.
2. Non-Linear is OK
Avoid giving a chronological or narrative account of your career from start to finish. Your architecture portfolio should instead take prospective clients or employers on a journey through the work that has shaped you into the architect you are today and demonstrates your potential. And that may not necessarily be a linear story.
3. Presentation is Everything
The best work in the world won't win you a role as an architect if your portfolio's design lacks a professional touch. Start by choosing a software you're comfortable with to design and layout your architecture portfolio. If you're confident using it, Adobe InDesign is the tool of choice for many creative professionals when building their portfolio and offers you complete creative control. As an added bonus, the handy Blurb Plug-in means you can print a copy of your architecture portfolio without ever leaving your workflow.
If you're not familiar with Adobe InDesign but still want to achieve that professional-quality look and feel, Blurb's free desktop software BookWright is a great alternative. You can choose from a range of professionally designed templates or create your own layouts from scratch with its easy drag and drop design feature.
Top tip: A good architecture portfolio design is uncluttered and allows each image room to breathe.
For more inspiration and more ideas on how to layout your portfolio, check out these examples in the Blurb Bookstore.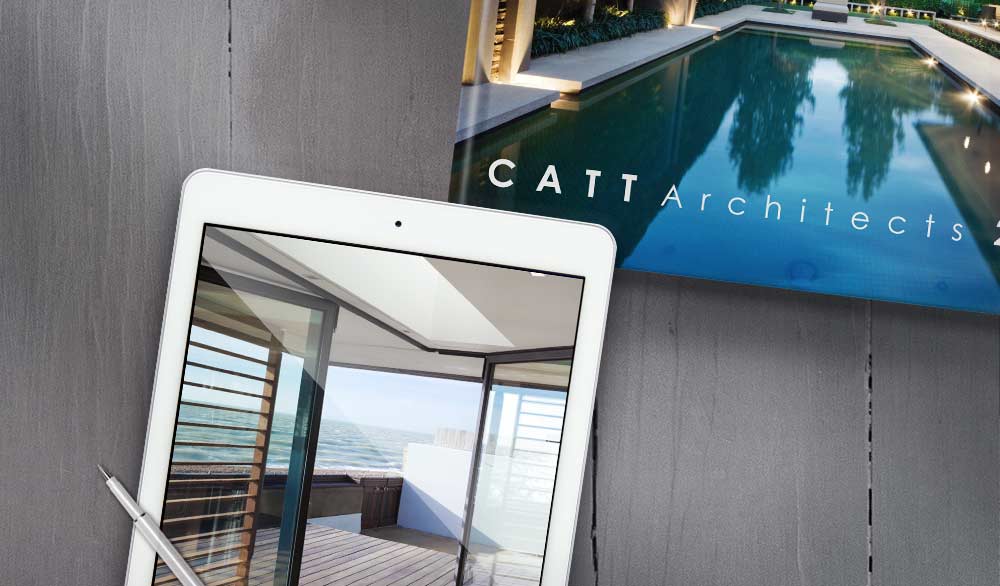 4. Show the Big Picture
For each piece of work you feature, provide a brief piece of text to set the scene. Who was the client? What was the brief? How long did it take to complete? What did you learn as a result of this project? Did you receive any reviews, awards, or accolades?
Top tip: When it comes to typography, keep it clean and simple. You want the focus to be on your work, not a fancy font.
5. Go Behind the Scenes
Including snapshots of your workflow, from initial concept through various iterations, to final design will give employers and clients a fuller picture of your technical skills and creative thought process. Consider including things like your initial hand sketches, WIP renders completed for internal design reviews, and construction documentation to demonstrate the breadth of your skill set.
When you first express interest in a role, you'll want to accompany your covering letter and resume with a 'mini portfolio,' offering an enticing sneak preview of your work. You can then build and expand on this 'teaser trailer' with a fuller, more in-depth architecture portfolio at the interview or pitch stage.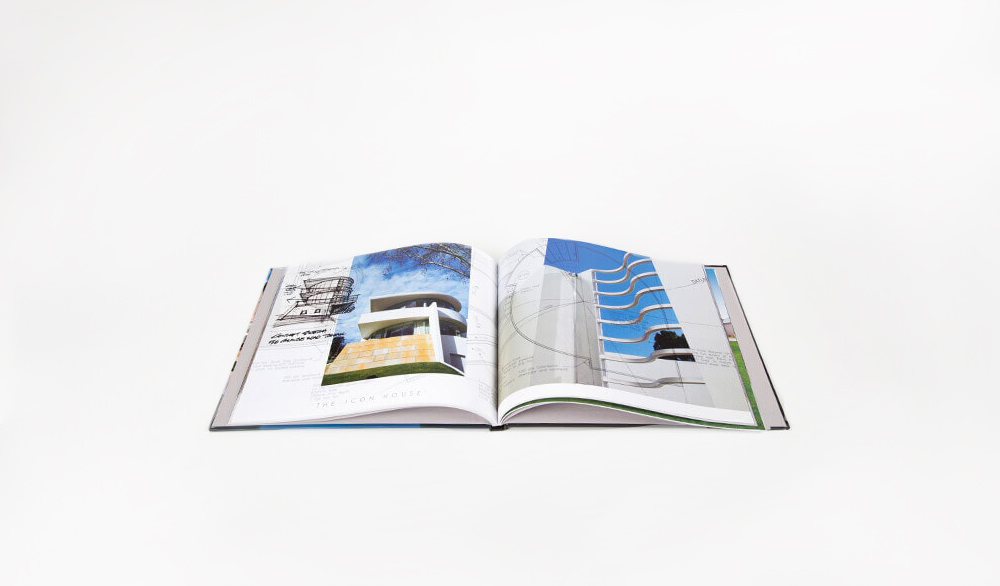 Ready to make your own professional architecture portfolio? Get started today with one of our high-on-design templates or create your own custom layout.