As another festive season fast approaches, the quest for that perfect gift becomes more pressing. Amidst the endless supply of store-bought items and magazine gift guide recommendations, nothing quite matches the thoughtfulness, creativity, and appreciation of creating a custom book as a gift.
It could be a collection of family-favorite recipes organized into a cookbook or a compilation of stunning photos for a coffee table book. Or what about a notebook filled with quotes from their favorite authors to encourage them to write? There are no limits to the creative bookmaking possibilities that make for heartfelt gifts.
Gifting a self-made book during the holidays is gifting a tangible slice of your heart. Let's explore how to create such memorable keepsakes and what the process entails.
Five steps to make a book as a gift
Creating a book as a gift is a thoughtful endeavor, blending creativity with affection. We've outlined five steps to help you turn your vision into a cherished gift your loved ones can hold.
1. Choosing the theme for your book
One of the most crucial parts of creating a personalized book is settling on a central theme or topic. It forms the foundation on which you'll build your entire project. Here are some potential book ideas and themes to consider, helping to ensure your gift is both unique and from the heart.
Personal stories or memoirs: Documenting special memories, challenges, triumphs, or unique experiences is deeply personal. If you're a parent or grandparent, writing a memoir and printing it allows your family to connect with your journey—and learn from your experiences long after you're gone.
Family recipes handed down generations: Everyone loves a good, hearty family recipe. Gather those precious handwritten index cards and passed-down secrets into a cookbook or recipe book. Making a cookbook is a powerful way to keep family traditions alive and share a love for cooking.
Creative photo books: Visuals speak volumes. Whether it's a series of candid shots, a family photo album, or a collection of treasured friendship memories, a photo book encapsulates moments that words often can't.
Collection of personal letters or messages from loved ones: Reach out to close family members, friends, and colleagues and compile heartfelt letters, anecdotes, or messages about your giftee. These collections let them know how loved they are by all.
Personalized children's stories: Craft a whimsical or educational tale featuring the children in your family. Infusing familiar names and characteristics can make bedtime stories a delightful experience. A lot goes into these books, so peruse our guide to writing a children's book to check all the boxes.
A year in review: Journey back through the past year, highlighting significant events, milestones, or simple joys. It's a beautiful way to chronicle growth and changes—whether the gift is for you or a favorite person.
Travel albums and photo books: Have you and your loved ones embarked on memorable journeys together? A travel album filled with photos, ticket stubs, and short descriptions can revive the magic of those adventures. And you can learn more about creating a travel photo book here.
Comic books to tell a personal story: Embrace your artistic side! Convert personal anecdotes or friendship tales into a series of comic strips or panels. It's a fun, visual way to tell a story, and your giftee will adore your illustrations. For inspiration, explore these comic book ideas.
Notebooks or journals: Make space for creativity and reflectiveness with a journal or notebook. Choose one with blank pages or lined paper, or get creative by adding inspiring quotes or artwork to the cover.
Choosing a good theme is about what resonates most with your gift recipients. It's the first step in crafting a sentimental book they'll cherish for years.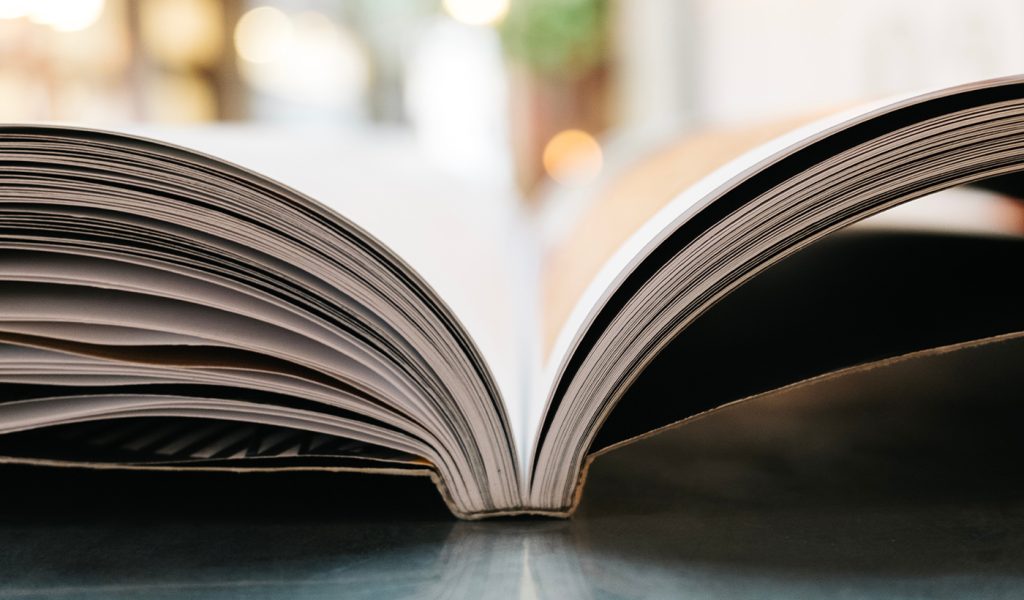 2. Designing your book
After zeroing in on your theme, design is the next big decision. Your book's design doesn't just include its visual aesthetics but also the tactile feel of the book—a factor that can elevate the overall experience of your gift. Here are a few key considerations to help you through this stage.
Pinpointing your book's format
Hardcover versus softcover: A hardcover feels premium and is more durable. It's perfect for books meant to be keepsakes or handed down through generations. Softcovers, however, are more flexible, lightweight, and economical, ideal for zines and notebooks that your recipient might carry around.
Book size: You can choose from various book dimensions, depending on your needs. A huge family recipe book or photo album might benefit from a large landscape format, while personal stories or memoirs might feel more intimate in standard portrait size.
Book format: If you're printing with Blurb, you have many format options. Opt for a layflat photo book if you want expansive photos crossing spreads. Pick a trade book for portable, affordable gifts that still look bookstand-ready. Make a notebook or journal for—you guessed it—notebooks or journals. Or try a magazine if you're aiming for serialized content.
Paper type: Consider the weight and texture of the paper of your book, as well. A cookbook might need thick, glossy pages that withstand spills and stains, while a layflat wedding album might benefit from a matte finish that exudes timeless elegance.
Designing a cover
Add personal artwork: If you're artistically inclined, consider designing your own book cover art. It adds an unmatched personal touch your giftee will love.
Start with a photograph: A poignant photo from your collection could also make for an evocative cover.
Try a template: Choose from different types of book covers, and if you use bookmaking software like Blurb BookWright or Adobe InDesign, you can find pre-designed templates that you can tweak to suit your theme.
Mind your typography: The font you choose sets the tone of your book. Use legible fonts (no more than two) that complement your book's overall feel.
Interior layout basics
Pick a tool: Choose a tool you feel comfortable with. If you're a pro with Adobe InDesign, stick with it! The tool offers many layout options and a high degree of creative flexibility. For those looking for an easier route, Blurb's own BookWright is an intuitive option offering templates to help you design your book without steep learning curves.
Give your book structure: Use sections, chapters, or page numbers so your loved one can easily navigate your book. Next, think about how you want the pages to flow from one to the next—do you want a consistent layout, or do you want to mix it up for more visual interest?
Incorporate design elements: Don't be afraid to add borders, illustrations, or other design elements that complement your theme and imagery. However, don't go overboard—simplicity is often key.
Balance images and text: Depending on your theme, strike a balance between images and text. Ensure neither overwhelms the other and both get their due spotlight.
Get consistent: No matter what bookmaking tools you use or structure you set up, maintaining consistency in margins, font sizes, and spacing is crucial. It ensures the book is easy on the eyes and feels professionally crafted.
Crafting the design is akin to wrapping a gift. It's the first thing noticed and sets the stage for what lies within. While the content is the heart of your book, good design ensures it's presented in the best light, making it a beautiful gift inside and out.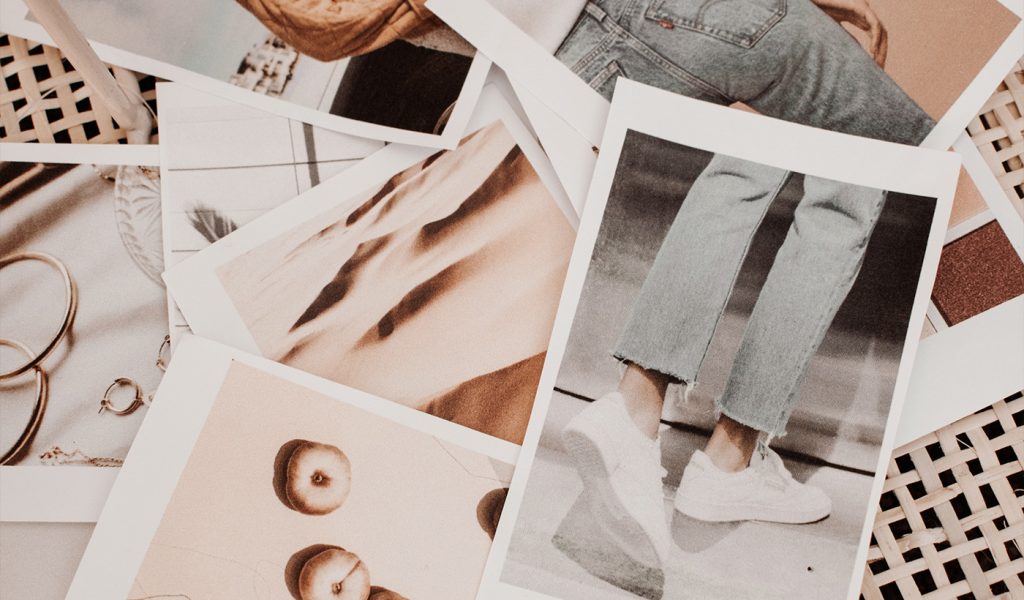 3. Compiling content and writing
Creating engaging content is where you express your thoughts, share your experiences, or display your creativity through words and images. Each page should add value to the experience and align with your overarching theme.
Consider including personal anecdotes, cherished memories, or valuable insights to make the book truly unique and heartfelt. Remember to proofread your content to ensure it's error-free and flows seamlessly from one page to the next. With the right content, your book transforms from a simple gift into a timeless keepsake.
Tips for effective writing
Effective writing is rooted in authenticity. Embrace your unique voice and let it shine through in every word you jot down. Remember the age-old adage, "Show, don't tell."
Instead of merely stating facts, immerse your reader in vivid imagery, making the experience more felt. As you navigate different sections, maintain a consistent voice—humorous, nostalgic, or earnest—to create a coherent reading experience.
Crafting heartfelt messages
The true charm of a custom book often lies in personal messages and stories. Draw from your treasure trove of memories. Share anecdotes, tender moments, inside jokes, or mischievous escapades that resonate with your theme.
Directly addressing the recipient can pull at their heartstrings. Using phrases like "Remember the summer when…" or "Our first Christmas Eve…" evokes memories and establishes a deep emotional connection.
Organizing your material
Organization can make or break the reading experience. Depending on your content, consider arranging it chronologically, especially for memoirs or travel tales. This approach offers readers a linear journey.
For other themes, like recipe books, thematically grouping content offers a more segmented, easy-to-navigate format. Regardless of your chosen method, balance text and visuals to maintain an engaging rhythm throughout.
Seeking contributions
If your book is a collective memory trove, like a family anthology, don't shy away from involving others. Seeking contributions can add diverse flavors to your narrative.
Collaborate with family members for unique anecdotes or photos, but provide clear guidelines. This ensures that the final compilation has a harmonious blend while each voice is distinct.
The importance of editing and proofreading
Finally, once your heart and soul are on the pages, the next crucial step is refining. Grammar and spelling checks are fundamental; tools like Grammarly can be invaluable allies here.
Additionally, a feedback loop is essential. Sharing your draft with a trusted friend can offer fresh perspectives and highlight areas of improvement. As you review, ensure a smooth flow and consistent narrative tone, polishing your book perfectly.
4. Printing your book
Creating your personalized book culminates with the final and equally crucial step of getting it printed. It's like baking; you've mixed all your ingredients, and now it's time to get it in the oven.
DIY printing versus professional printing services
While DIY printing offers immediate results and a hands-on approach, it might not always yield the best quality, especially for larger projects. It's budget-friendly for short-run, personal keepsakes.
On the other hand, professional printing services—whether at your local printer or from a print-on-demand service online—ensure your book gets the high-quality finish it deserves, with options for premium paper, binding, and cover types.
The print quality and finish can significantly impact how your gift is received. Whether crafting a single precious keepsake or multiple copies for a wider audience, choosing the right printing method ensures your labor of love shines in all its glory.
5. Packaging and presenting your book as a gift
After all the meticulous planning, writing, designing, and printing, your book is almost ready to be presented. But let's not underestimate the magic of that first moment—the unveiling.
Make your gift extra special
Include an inscription: Consider including a special inscription at the beginning or end, a personal note emphasizing the bond you share with the recipient.
Wrap it up: Good things come in beautifully wrapped packages. Choose a wrapping paper or material that resonates with your book's theme or simply one that the recipient would love. It could be elegant, quirky, or minimalist. The key is thoughtfulness.
Add related gifts: To elevate the gifting experience further, consider accompanying the book with related items. Include a bookmark for a memoir or a maple cutting board for a recipe book.
First impressions might not be everything, but they set the tone. The anticipation as the wrapping unfolds, the touch and feel of the book's cover, and the initial pages—all create an initial experience even before your recipient explores the content. Make sure this moment is as magical as the journey you've curated inside the book.
Examples of gift books
Many creators have used Blurb to bring their gift ideas to fruition. Maybe it's the many options, the affordability, or the easy bookmaking tools—whatever the reason, we're grateful that creators share books with us.
Below are a few examples of these gift-worthy books and the stories behind them.
The Doors of San Miguel de Allende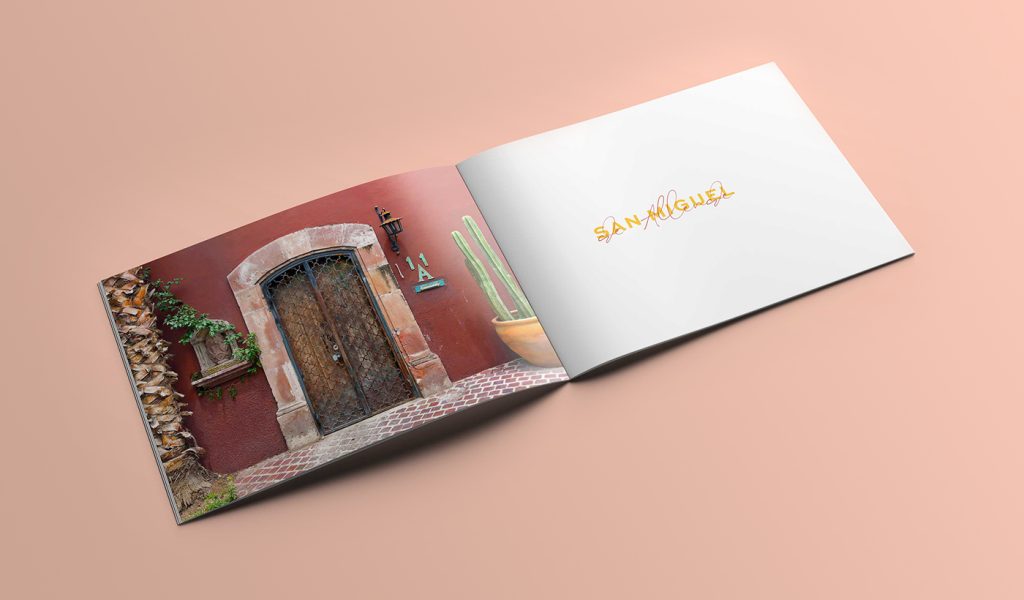 A memorable journey to the picturesque Mexican town of San Miguel de Allende led to this unique photo book. This traveling couple wandered the town's cobblestone streets, captivated by the myriad of distinctive doors, each telling its own story.
Their enchantment resulted in The Doors of San Miguel de Allende, a birthday photo book. Even better than memorable photos, the creator paired each door image with lyrics from a corresponding Mexican folk song. To make the experience even more immersive, they added a custom playlist and a Spotify code on the first page—so the giftee could listen to the music that inspired the project as she browsed the pages.
Mother Roberts' Recipes
Mother Roberts' Recipes is a beautiful example of someone collecting a family's favorite recipes into a heartfelt cookbook. Personalized with photos and recipe instructions from Mother Roberts herself, this cookbook is a cherished gift for her loved ones.
What's even cooler is that Ella's Books, a bespoke book design service, took these recipes and turned them into a professionally designed cookbook. (Printed by Blurb, of course.) Ella can do the same for you.
A Year in the Life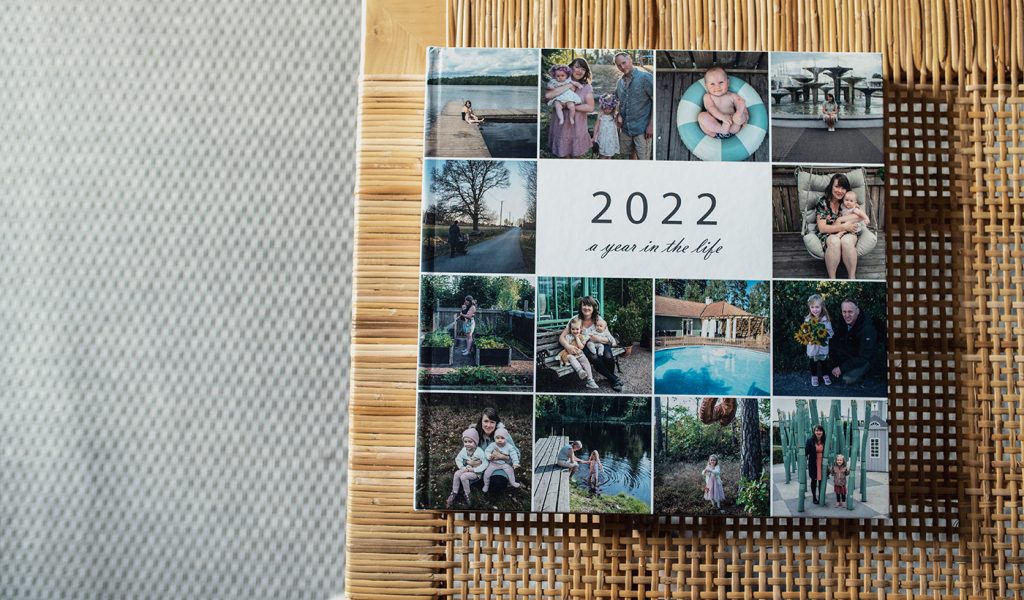 Diana, mom and photographer, has been documenting her life in books since 2009. As of 2022, her collection encompasses 14 yearly photo books.
"My Blurb photobooks are some of my family's most prized possessions," she writes. "They're filled to the brim with memories of years gone by, both of big milestones such as welcoming my children but also many little moments that would have otherwise been long forgotten. I love looking through these books with my family. Our photobooks serve as a reminder of what's important in life and remind us to be grateful for all that we have."
Make your gift book with Blurb
Blurb makes it easy to bring your stories and memories to life. With user-friendly bookmaking tools and a range of design and printing choices, creating a book is a fun, rewarding process.
Dive into the bookmaking world with Blurb and let your stories find their forever home.