We're so excited to announce our newest product—completely custom notebooks and journals, now available in BookWright. Blurb's easy-to-use software gives you complete creative control. So you can create a personalized notebook or journal to keep, gift, or sell for profit through the Blurb Bookstore or Ingram Distribution.
So what are you waiting for? Let's get started!
How to Make a Custom Notebook or Journal:
Step 1.
Launch BookWright from your desktop. You'll find the Notebooks option on the left side navigation bar, directly underneath 'Create your book.'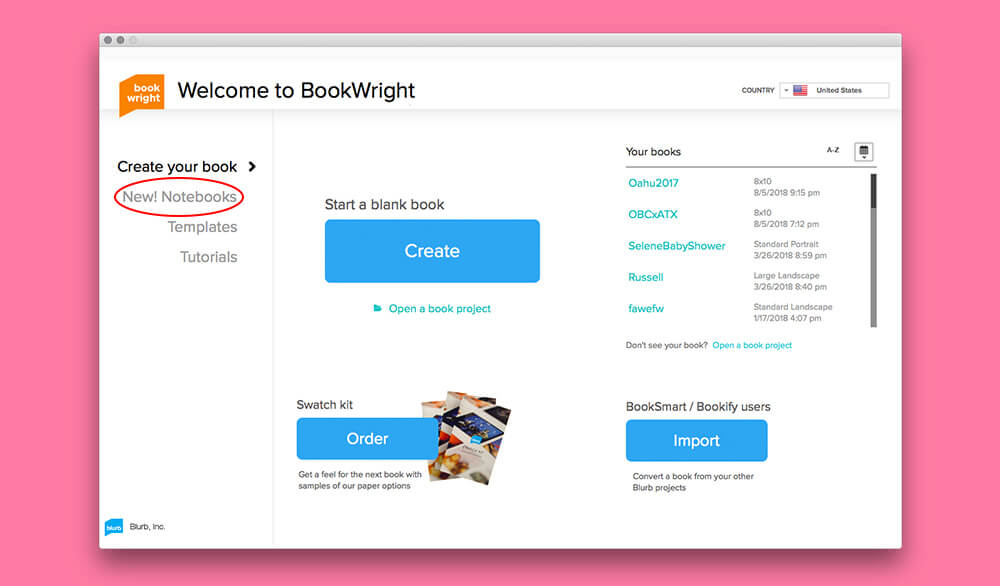 Step 2.
Want to know how to get started? Choose your template. Don't worry, you can customize each individual notebook or journal page later on. But this will autofill your project to get you started quickly.
Keep scrolling down to see all of your options: College Ruled, Narrow Ruled, Wide Ruled, Solid Grid, Dotted Grid, or Blank.
Step 3.
Once you've picked your notebook or journal template, it's time to pick your size.
Choose from three bookshelf-ready sizes: 5×8 in. (13×20 cm), 6×9 in. (15×23 cm), or 8×10 in. (20×25 cm). Pricing will differ between sizes, so check out our pricing calculator before you begin. This is particularly important if you're planning to set your custom notebook or journal up for sale.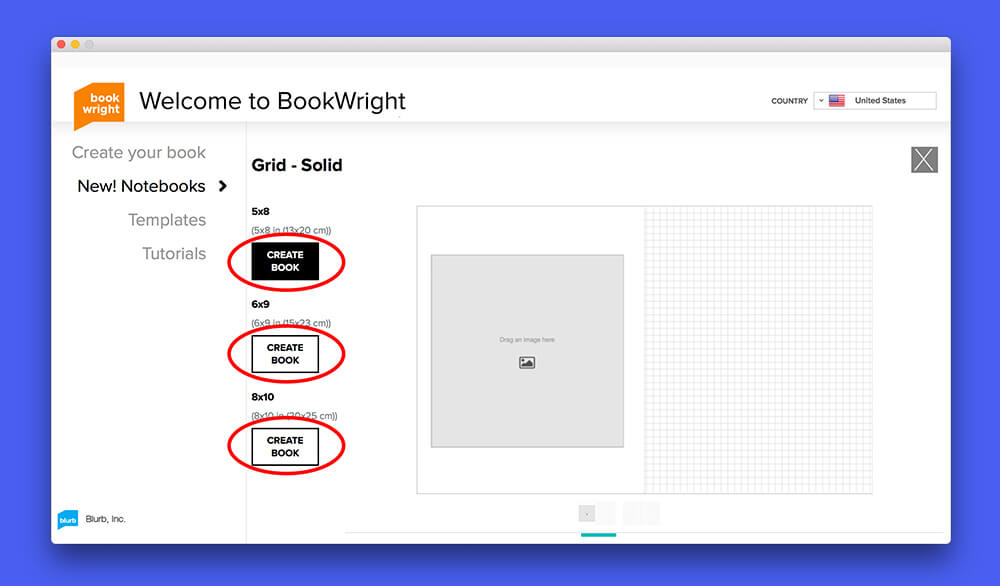 Step 4.
Start customizing your project.
Your notebook will default to 72 pages, but you can have as little as 24 or as many as 480. Just make sure that your final page count is a multiple of 12.
Want to figure out how to use multiple templates within your notebook? No problem. Simply click your preferred template and drag it to the relevant page to change it up.
Just like Photo Books or Trade Books, you can add images, shapes, or text to any page.
Pro tip: Draw a white rectangle over the template lines or dots to customize your pages even further.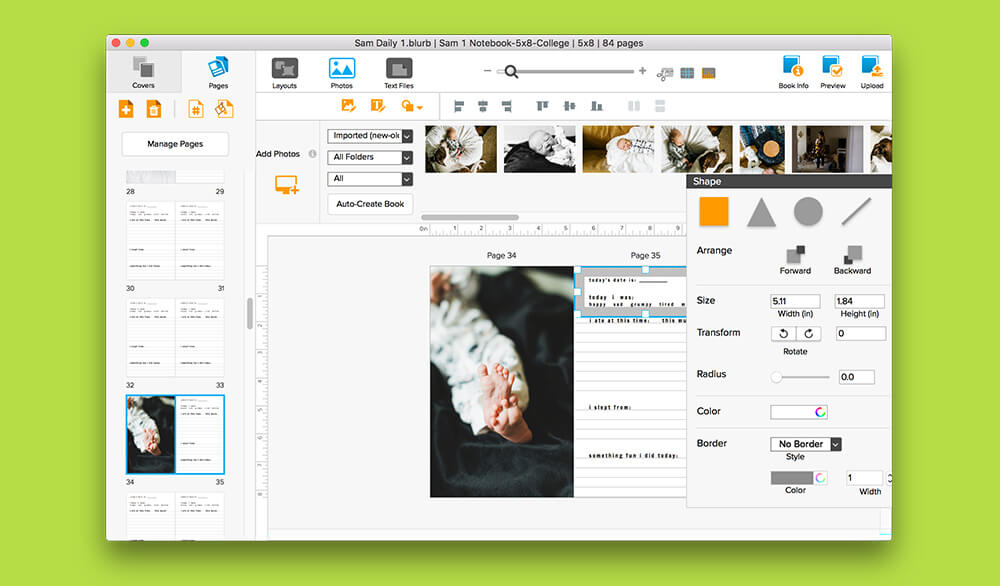 Step 5.
Once you've customized the inside, it's time to discover how to finish your notebook or journal cover. Our custom notebooks and journals are available in Softcover, Hardcover with a Dust Jacket, or Hardcover ImageWrap.
Just like with a Photo Book, you can add text to the spine and have an image spanning across the front and back cover.
Our custom notebooks and journals are priced to sell, so every project will come with a complimentary ISBN. Or you can use one of your own.
Whether it's a design sketchbook or a journal for your newborn, the possibilities with Blurb's custom notebooks and journals are endless! What will yours be? Tell us in the comment section below or follow us on Instagram for more how-to or DIY notebook inspiration.