One of the most common questions I get asked is "How do I get attention?". This question also comes in the form of "How do I build a following?", or "How do I get my work seen and appreciated?". All of these questions, in essence, are about being known and respected as an artist. One of the best and most important and effective ways of accomplishing these goals is creating a portfolio—a concise, powerful, and beautiful sample of your best work in both physical and digital form.
So, what's the best way to create a portfolio? Let's have a look at some key guidelines and design tips to help you make a portfolio that stands out.
What is a portfolio?
First, a portfolio isn't a book. A book has a narrative and tells a story, while a portfolio is a sample of your absolute best work. And that brings us to our first rule of making a portfolio.
Less is more
A portfolio is lean, thoughtful, and built on quality not quantity. When it comes to the correct number of images always stock with a "less is more" mentality. When an agent, art buyer, editor, or curator looks at your portfolio they should be able to make their decision about your work in a matter of minutes. Think 20-25 images, keeping a second batch in reserve in case the reviewer asked to see more. Repeats, redundant images, or work that you're not proud of should be left out.
Top tip: If you are just starting out, aim for a small, Layflat book with ten to twenty samples of your best work. Simple, clean and personal. 
Plan for the job you want
Your  portfolio should primarily contain the kind of work you actually want to do. If you are looking for travel, sport, architecture, or editorial assignments then that is the kind of imagery you should show. However, you are not limited to having only one portfolio. You can create multiple portfolios to showcase various types of work, including one focused on your personal or pro-bono projects. 
Keep it up to date
Your portfolio should always remain current, ideally showing your most recent, relevant work. I would consider reviewing your portfolio at the end of each job, project, or assignment. Is there a place for your latest creation there?
Get specific
Print on demand technology allows you to get hyper-specific with your portfolio. Think about fine tuning it for a specific editor, collector, or client. For example, you could change the cover image to reflect their specialty. 
Introduce yourself
Your portfolio should include a small section about yourself and the way you work—your creative process. Clients are not only interested in your work, they are also interested in you as a human being. Honesty and humor are great, ego not so much.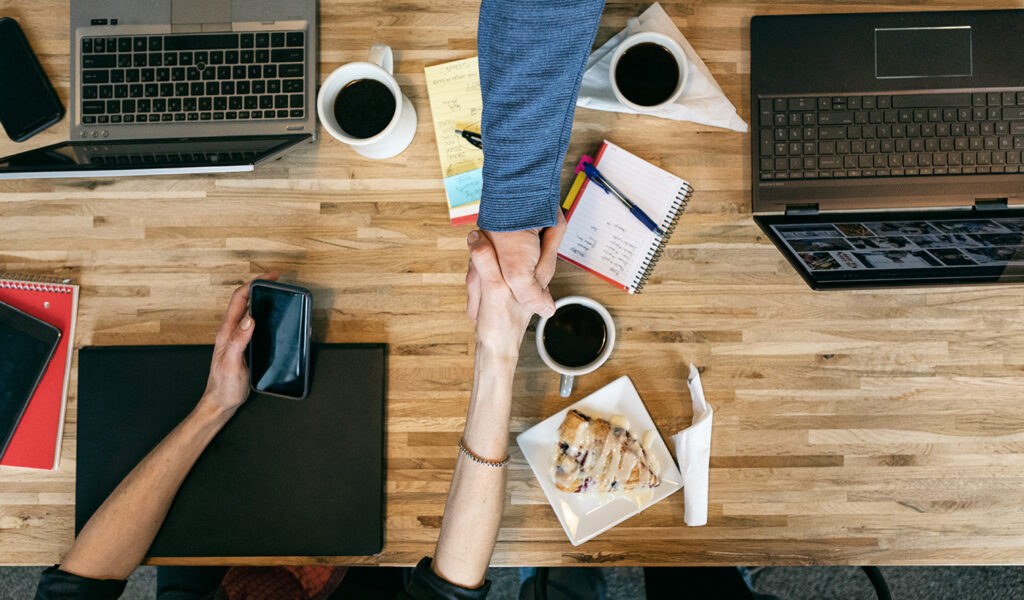 Think digital
While a printed portfolio makes a powerful impression, we live in a Digital Age. So it's a good idea to create a portfolio in a digital format too. A website is a great place to start, especially a website that allows for big, bold image placement. Remember to make sure your site is accessible on all devices.
A lot of the points outlined above apply to your digital portfolio, too. It should be kept up to date with your latest and greatest pieces. It's tempting to include more examples on a digital platform but remember, less is more. Keep your examples organized and structured so that it's easy to navigate. Don't forget your "about" page as well. Again, clients like to know who they are dealing with and not just that you can make a solid picture or piece of art.
The perfect portfolio is a blend of physical and digital work that highlights your skills and potential. 
Ready to get started on your portfolio? Pick a tool that suits your workflow.