It's easy to fall into the habit of organizing our lives with digital calendars and nonstop notifications, but there is something to be said for the power of putting pen to paper. Scheduling activities, setting goals, and checking off lists by hand can help us feel focused and energized as we tackle each day.
Plus, nobody knows your daily routine better than you do. So instead of settling for an online organizer that's one-size-fits-all, make your own personal planner or create a professional-looking Notebook or Journal that is uniquely you. With Blurb's free desktop software, BookWright, it's easy to build your own planner with personalized layouts and features that fit your schedule and your style, cover to cover. Time to get organized!
1. Choose your size
To start creating a custom planner in BookWright, select Notebooks as your format. This option gives you up to 480 pages for scheduling, journaling, or note-taking, so there's plenty of room to personalize as you go! Then decide on a book size: 5 x 8 inches, 6 x 9 inches, or 8 x 10 inches. Do you want a more compact frame to tote on the go, or full-size pages to work out big plans and ideas at your desk.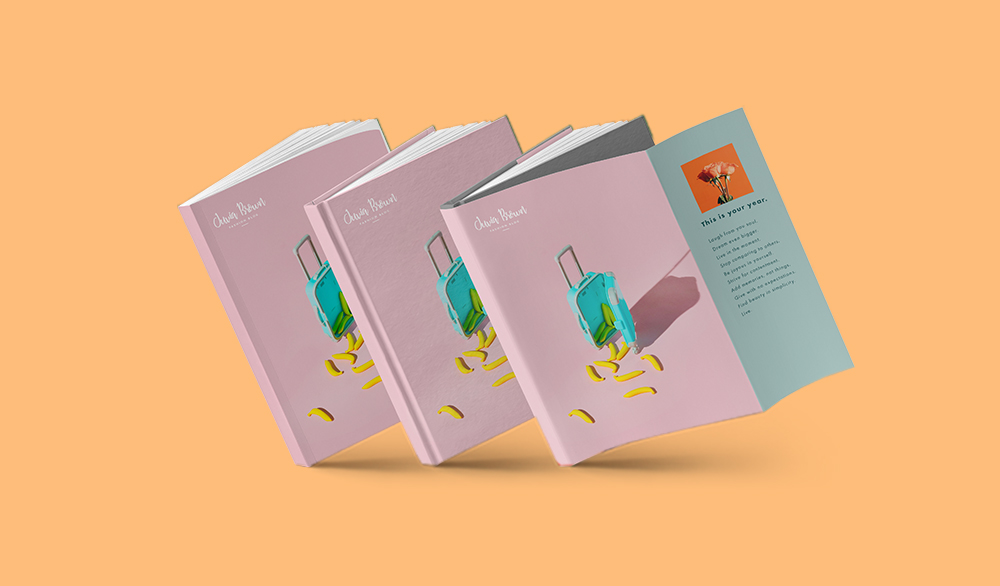 2. Pick a page style (or several!)
You can create your own personal planner with lined, grid, or blank pages throughout—or mix and match to create a customized look on each page spread. Will you need more space for calendars, charts, and checklists, or extra blank pages for brainstorming? Have no fear: BookWright lets you add or adjust page styles every step of the way, so you can always change your mind later.
3. Select a cover type
Decide whether a Softcover, Hardcover, or Hardcover with Dust Jacket is more your style. You can circle back and finish designing your cover after all your pages are done, or dig into the cover design right away. Check out the prebuilt cover layouts in BookWright, which let you drag and drop images or add text instantly. If you have your own vision in mind, you can also build your own planner cover from scratch.
4. Decide on a time range
One of the many perks of making your own planner is that you can start and end your calendar with any month you like. No more waiting for the year's end to start planning your next move! You can include week-, month-, or year-at-a-glance pages with plenty of space for notes, reminders, and custom icons.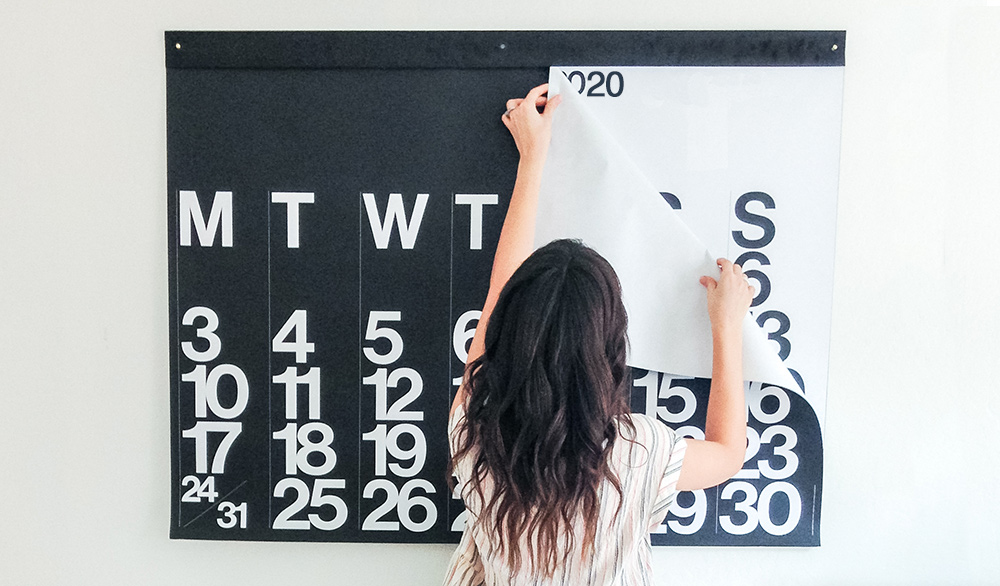 5. Add custom sections to your DIY planner
There are a million and one ways to make the perfect DIY planner, depending on your needs. It's all about creating an organizational tool you will actually use. There may be certain tasks, notes, or checklists you want to include for each month:
Bills and utilities: Monitor spending and estimate future expenses to help keep your budget in balance.
Health: Record doctor appointments, as well as symptoms, medications, or moods to encourage self-care.
Meal planning: Make space for grocery lists or meal records to help you maintain a healthy lifestyle and stay on top of dietary needs.
Cleaning: Tidying up around the house can feel more manageable when you break it down into a bulleted to-do list.
Vacations and trips: Some adventures require advance planning, so make note of weekly tasks to prepare for your next getaway.
Special occasions: Reserve a few pages to list birthdays, weddings, anniversaries, or milestone events, so you remember to save the date.
Goals: Track your progress toward personal and professional goals by listing weekly, monthly, or yearly achievements.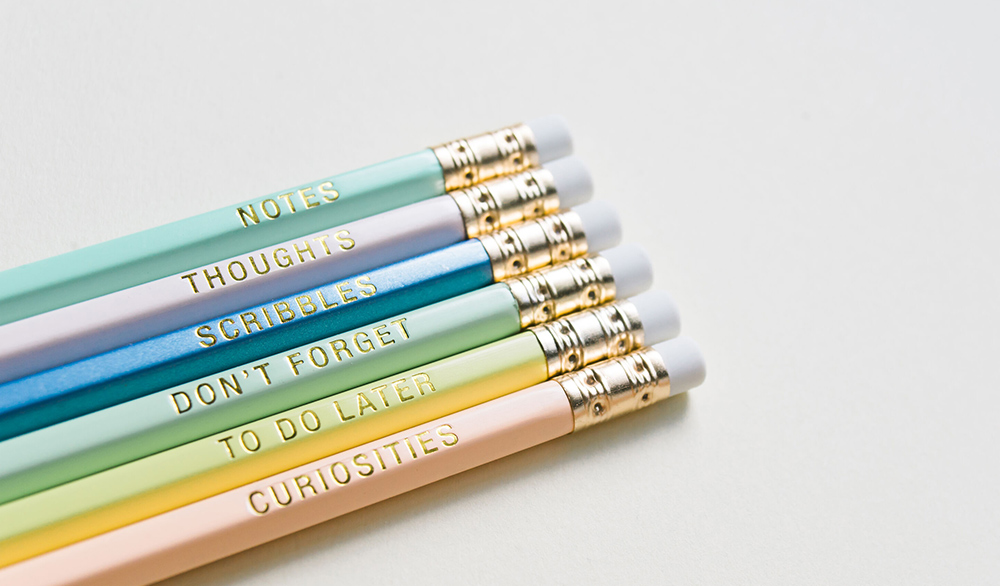 6. Get creative with special features
You don't have to be an artist to create your own planner. Just think about which kind of design elements fit your personal style. Do you prefer colorful flourishes, or simple lines and clean layouts? There are lots of ways to add extra flair to your pages:
Experiment with the Apply Page Colors feature, to brighten up your book design
Use the Draw Photo Containers and Text Containers tool to help create space for feature images and headlines
Add your own drawings, doodles, or photos to make it personal. Simply drag and drop a JPEG image onto the page layout from your computer desktop
Include custom lettering and fonts, or inspirational quotes to keep you motivated year-round
Use the Draw Shapes tool in BookWright to create geometric elements on your pages. Squares, circles, and triangles not only add visual interest, they can call attention to special notes and reminders
Add details for special occasions, holidays, or New Year's resolutions
Use stickers or ink stamps to flag special days or mark completed tasks week by week
Today is the perfect day to make your own personal planner! 
Download BookWright now and start designing a planner to keep, gift, or sell. Notebooks and Journals are great to give friends and family at birthdays, graduations, and holidays. Share the inspiration all year long!