Part two of three of how to print your photo book with pro photographer Jared Platt
Editor's note: In this three-part series, pro photographer and educator Jared Platt will teach you to create high-quality photo books with Blurb. Jared will take you step-by-step through picking your photos for your photo book, using the top bookmaking tools, and printing your end product. Want to see the entire tutorial? Visit Jared Platt's website!
Welcome to class. I'm Jared Platt, a professional photographer and educator, and I'm ready to help you in the process of making a photo book. In this set of lessons and assignments, I will walk you through the process of creating your own self-published photo book.
In this part of the series, we will focus on picking your images for your perfect photo book. This is an extremely important step, as the quality and selection of images will make or break your finished product. Let's get started.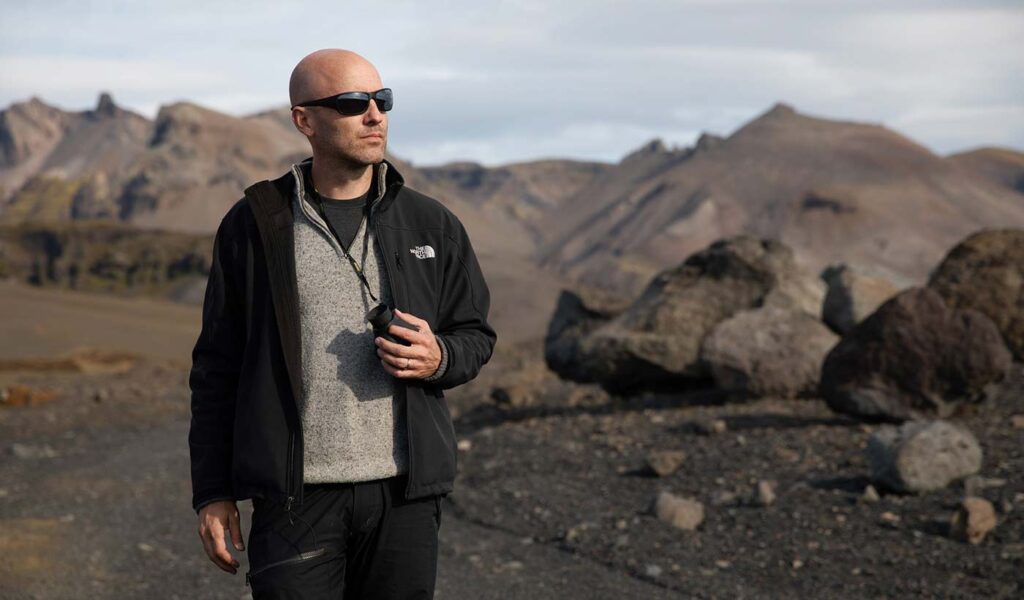 How to pick a theme for your photo book
It can be daunting to sit down and start a print photography project. Where do you even begin? The answer is simple: with a photo book theme.
A theme provides a roadmap for your photo book layout and helps you to determine which images will best tell your story. This will help you to narrow down your images and create a cohesive layout.
There are endless possibilities for themes, so take some time to brainstorm. Once you have a photo book theme in mind, you can start selecting images that fit your vision. Keep in mind the overall tone of the book as you make your selections. You may also want to consider the size and shape of the images in order to create a balanced design. With a little planning, you can create a beautiful photo book that tells a story and captures your unique style.
That said, life is full of surprises. Sometimes, we set out with a clear plan, but end up deviating from that plan in unexpected ways. The same is true for photography. We may set out to capture a certain scene or subject, but end up finding something even more interesting along the way. For this reason, it's sometimes best to simply let the photos dictate the theme of your photo book. By definition, a photo book is a collection of images that tell a story. So, if you find yourself with a collection of photos that don't seem to fit together, don't worry! Just let the photos be your guide, and trust that they will eventually lead you to the perfect theme for your book.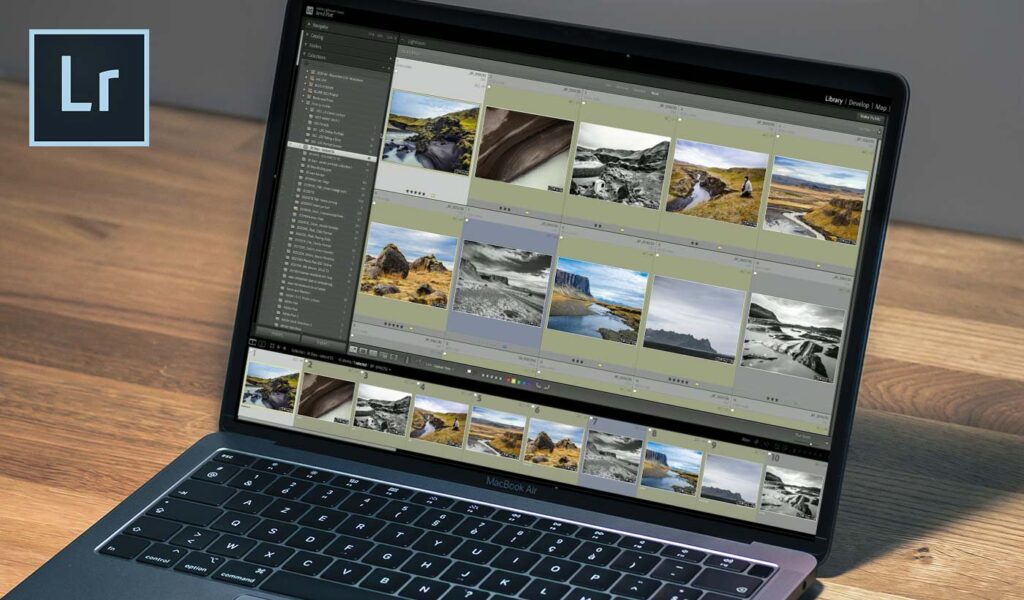 How to search for and collect your images
With your theme in mind, just start looking for images that stand out to you amidst all your photos. Once you have found a few images that inspire you, start doing some research based on those images.
You can use keywords, locations, people, or dates to help you find more images. If you are using the Lightroom desktop or mobile applications, you can also use Adobe Sensei to help you find images. Once you have found some images that you like, throw them in your collection and move on. Don't be too detailed at this point, just collect on an instinctual level.
If you're anything like me, your photos are scattered across multiple hard drives, and you may even have them on SD cards, and cloud storage providers. Even if you're relatively organized, it can still be a pain to track down a specific photo. That's where Lightroom comes in. Lightroom is a powerful photo management tool that makes it easy to find, view, and organize your photos.
Collect images with Lightroom
A great way to keep your photos organized is to create a collection or album in Lightroom Classic or Lightroom Desktop and sync it with the Cloud. This will allow you to find photos more easily and keep them organized. To do this, simply find the Collection or Album panel in Lightroom Classic or Lightroom Desktop and click the plus button. Then, make a new Collection/Album and start collecting items into that collection. You will be far more efficient if you assign that collection/album to be your Target Collection and you Sync it with the Cloud (the Lightroom Ecosystem). By doing this, you will be able to find photos more easily and keep them organized in one place.
As you focus on creating your first collection, keep an eye out for quality images as well as those that help tell the story you're trying to create. By being more selective in this first pass, you'll be able to put together a stronger, more focused collection. And don't forget to include your favorite shots! The most important thing is that you enjoy the process and end up with a collection that you're proud of.
How to pair down your collection
You now probably have a ton of photos—perhaps even hundreds—it's time to pair them down. When creating a photo book, it's important to select images that will tell your story in the most effective way. This means that you may need to select some of your lesser-quality photos or even delete some altogether.
Before you begin pairing, it's a good idea to create a new collection or album with the same name but Second Pass at the end. Make it the Target Collection and start looking through your first collection. Look for common themes and connections between images. If you are telling a narrative story, look for images that will help push the narrative along.
Working with Lightroom
It's helpful to work in Lightroom once again at this stage. You can even create a virtual copy of the image you want to keep in the main collection and then start working on the new version. This way, you can keep the original safe and work on a copy. You can also use Lightroom's flagging system to mark images you want to keep. To do this, simply click on the flag in the toolbar and select the desired option. You can use stars, flags, or even colors to organize your images, just choose the method that works best for you.
Picking photos for a photo book can be a daunting task, but it's also a lot of fun! By focusing on your theme and collecting images that inspire you, you'll be well on your way to using all the photos in your camera!
Pro tip: Use the Command or Control Key with the B or T key to add them to the target collection (B in Lightroom Classic and T in Lightroom Desktop). Or just drag the images into the new, smaller collection.
You'll want to be far more selective on this pass. Keep only the strongest photos that best represent your theme and story. Delete any images that are poor in quality, don't fit with the rest of the collection, or are simply unnecessary. This process can be tough, but it's necessary to create a high-quality photo book.
How many photos to select
How many photos should you select for your print photography book? This is a question that often plagues photographers, especially those who are just starting out. The answer, of course, depends on a number of factors, including the size of the book and the purpose of the book. For example, if you are creating a large coffee table book, you will likely want to include more photos than if you are making a smaller album for personal use. The same is true if you are hoping to sell your book or use it as a portfolio; in these cases, you'll want to be selective in order to present your best work.
Ultimately, there is no hard and fast rule for how many photos to include in a print photography book. My general rule of thumb is to start with a selection of around 25 images for an 8×8 book, or 50 for an 11×14 layout. This is a good starting point, but you may want to include more or fewer photos depending on your individual project.
It's important to remember that the goal is to tell a story with your photos, not just fill up a book with as many images as possible. By being selective and choosing the strongest images, you can create a photo book that is both beautiful and meaningful.
In the end, the best approach is to select the strongest photos that best represent your theme and story. This may mean including fewer photos than you initially thought, but it will result in a more cohesive, high-quality book.
Guiding questions
Pairing down your first selection is easy with a few simple questions:
Does this image fit with my theme?
Is this image high quality?
Do I really need this image?
If the answer to any of these questions is no, then you probably don't need the photo.
When you're finished, take a look at your new second pass collection. Is it still telling the story you want to tell? If not, continue looking through your first collection and make more selections. Once you're happy with the images in your second pass collection, it's time to start creating your photo book.
Work with an editor
But wait! A second set of eyes can be extremely helpful when it comes to editing your work. Friends and family can be a great resource for this, as they can offer quality feedback and help you to catch any duplicates or holes that you may have missed. However, it is also important to choose someone who you trust to give you honest feedback, as well as someone who is familiar with the genre of the project you're working on.
In addition, a mentor or other experienced professional photographer can be a great asset when it comes to polishing your work and ensuring that it is of the best possible quality. By taking advantage of these resources, you can ensure that you have chosen your strongest images—well before you start your layout.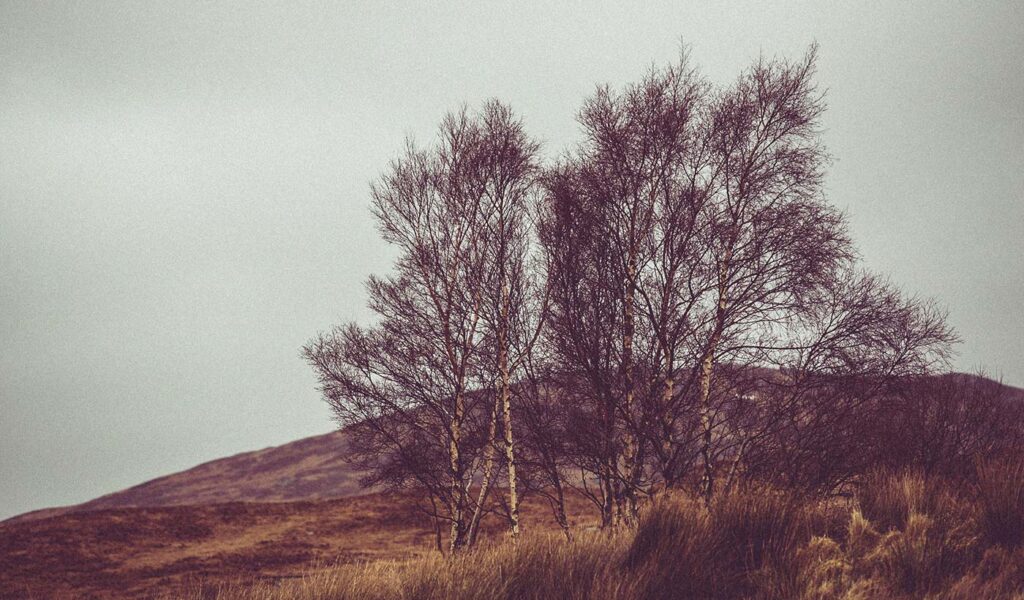 Decide on your final presentation
With your paired-down collection in hand, it's time to start imagining the end product. You've probably already started this process during the selection step. In fact, as concrete ideas come to mind of how to present your images, you write them down and entertain them as you go about your day.
Ask yourself questions
But the moment has come to make some choices about the final look and feel of your book. Again, it's worthwhile to use some guiding questions to help.
What is the purpose of this book? Are you looking to entertain travelers in a bookstore or impress guests with a beautiful coffee table book?
What mood would you like to evoke? Is it a serious meditation on the trauma of war or a humorous look at gas station signs?
What kind of price point do you want to hit for this book? Are luxurious materials worth the extra cost or should you stick to more affordable options?
Once you have some answers to these questions, it's time to start sketching out some ideas and making final decisions. This can be a fun process, but it's important to remember that the goal is to create a beautiful and cohesive book, not just a bunch of pretty pictures.
Look for inspiring photo books
When it comes to creating a photography book, inspiration can be found in many places. You can browse photo book templates for inspiration. You can find ready-made templates at most online photo book companies, like Blurb's BookWright, or you can create your own using design software like InDesign, Photoshop, or Illustrator.
Other photographers' work is another great source of inspiration, as photo books can offer ideas for sequencing, layout, and design. Be sure to check out photo book galleries, both online and in-person, to get a sense of what's possible and find ideas that you may not have considered.
By the way, you can also find books and magazines in the Blurb Bookstore. There, you'll find a wide variety of photography books, ranging from traditional portfolios to more experimental works. By browsing the titles in the store, you can get a feel for the many different ways that photographers are telling stories with their images. You'll also be supporting other artists like yourself.
Once you have a solid idea of the look and feel of your book, it's time to start laying out your images. This is where the real magic happens, as you get to see your photos come to life in a finished product. Head to the next part of my series to see it all come together.
***
Continue Jared's ongoing series with the case for printing photo books and how to design and print your book with Blurb. Or see the whole tutorial on Jared Platt's website!