My dad turned 86 this year. He was born in Berlin in 1930, and moved to Detroit when he was 3 years old. After serving in the Navy in the 50s, he then went to law school on the GI Bill. He traveled the world as an international lawyer, moved to Paris, and married a Swedish girl (my mom). As you can imagine, he has a lot of great stories.
A few years ago, I started trying to get him to write them down. I tried recording some stories after dinner. I gave him a book with questions to answer. But I wasn't really getting anywhere asking him to write his biography was just too daunting a task.
That's when I had a simple idea. Each week, I'd email my dad one question about his life—questions like "Where did you go on vacation as a child?" or "What things are you proudest of in your life?" All he had to do was reply with a story. I would share the stories with my brother and then print them all in a book.
As more and more of our friends started using it with their parents, my wife and I decided to launch StoryWorth: the easiest way to record your family stories.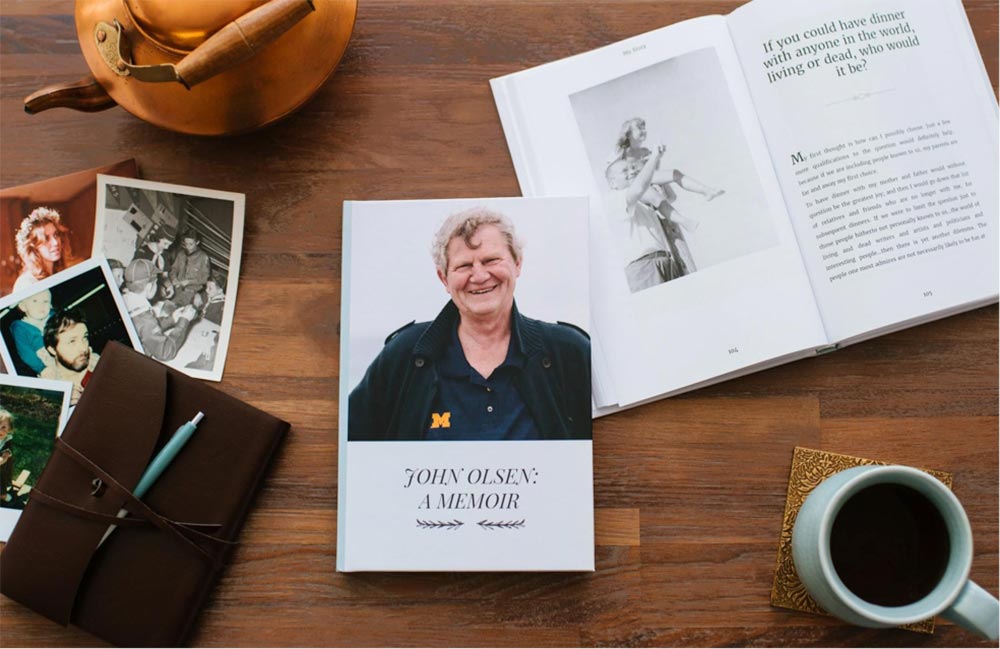 Today, customers around the world are using StoryWorth to record their stories and connect with family members.
One customer has seen her mother come alive because her grandchildren now see her "as a real person". Another mentioned feeling closer to his father-in-law because they now email once a week, instead of speaking only a couple of times a year.
We have a 101-year-old customer who writes her stories without fail each week, and one customer who read her mother's stories at her mother's funeral.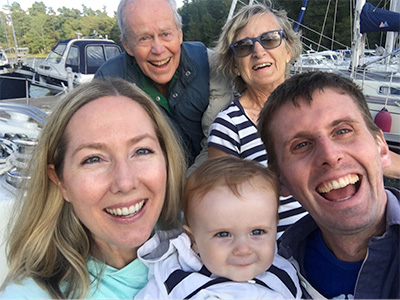 My son just turned one, and I feel so lucky that he and my father have had a chance to meet each other. Hopefully they'll have many more years to get to know each other. But I know that when my son is old enough, I'll have hundreds of pages of my dad's stories to share with him.
We're excited to be partnering with Blurb! Going forward, they will be printing all of our beautiful books. At the end of the year, all your stories will be bound in a keepsake hardcover book. From now until March 31, 2017, we're offering all Blurb customers 25% off. Simply visit StoryWorth.com/blurb for more information.
This has been a special guest post by Nick Baum, StoryWorth.com founder