One of the best things about my job isn't that I get to make books—though that is pretty great—but that I get to see so many great books other people have made. This inaugural blog post kicks off a monthly series where I get to share my favorite books created with Blurb.
This month, inspired by Ron Haviv's The Lost Rolls, I'm sharing books from people who've dipped into their old film archives to take us back in time. And just for fun, I've taken one book from each decade: the '60s to the '80s.
Journey in Slides Volume 1
8×10 Photo Book
Made in Adobe Photoshop Lightroom
Jaydeep Reddy's father was an international businessman, traveling around the world from his home in India, always with camera in hand. A few years back, Jaydeep came across his father's slides and painstakingly scanned them. The slides show the signs of age, rendering the photos of all three volumes a gorgeous patina. Journey in Slides, Volume 1 takes us to pre-unification Germany in the 1960s, on both sides of the Wall.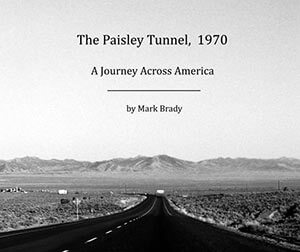 The Paisley Tunnel, 1970
11×13 Photo Book
Made in Adobe Photoshop Lightroom
Maybe it's because I was born in the '70s that the decade is so imprinted on my mind. Either way, I have great affection for it. The Paisley Tunnel, 1970, is a trip across the United States during a decade of immense change. Photographer Mark Brady's photos alternate between intimate details and landscapes to provide a portrait of both a friendship and a nation.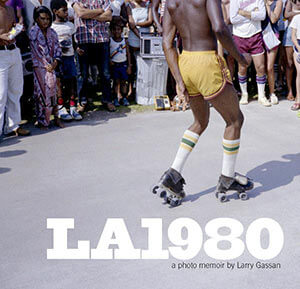 LA1980
7×7 Photo Book
Made in Blurb BookSmart
There's a lot of '80s nostalgia. Frequently it comes back in a campy off-handed way, which is why it's so important to have photos from people who were actually there. Larry Gassan's photos in LA1980 of roller skates, nylon shorts, punk rock pinbacks, and drag queens depict a Los Angeles scene that's vibrant and gritty, both a hangover from hippy roots and a look into the future.