Welcome back to Kent's Corner. This week I delve into one of my favorite genres of all: The children's section. So pour yourself an apple juice and grab your binky. It's going to be a colorful ride. And hey, perhaps they'll inspire you to make a children's book of your own!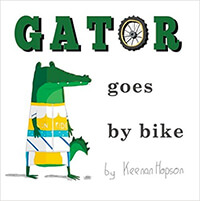 Gator Goes by Bike
7×7 Photo Book
Made with Adobe InDesign
How do different animals get to work? And what the heck do they do anyway? Illustrator Keenan Hopson has some ideas and he draws them with wit and charm. It's a simple structure: Monkey goes by car, Giraffe goes by limousine, Gator goes by… The book takes some inventive twists along the way to an amazing punchline.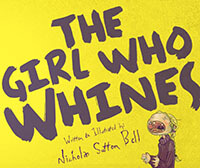 The Girl Who Whines
10×8 Photo Book
Made with Blurb BookWright
Whining is the bane of every parent's existence. This cautionary tale from designer and animator Nicholas Sutton Bell is a clever take on the consequences. Bell's work as an animator (he's done videos for the Lumineers) shows in his innovative framing and dynamic drawings. The book is chock full of fun finds for adults too, as various background details give clues to the book's ultimate conclusion.
Sushi Chef Neko Snow Shodou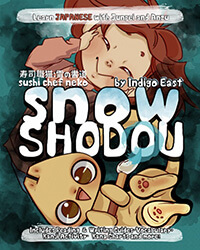 8.5×11 Magazine
Made in Blurb BookWright
Illustrator Indigo East wanted to create a book to teach her sister how to read and speak Japanese in a way that was really, really fun. This became a quirky tale of a cat who learns to make sushi to save her owner's business. Yet the book is also secretly educational in a totally charming and approachable way, complete with worksheets and pronunciation guides.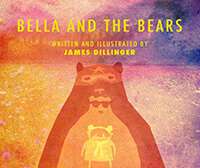 Bella and the Bears
10×8 Photobook
Made in Blurb BookWright
This story of Bella, a little girl who lives with two bears, is an explosion of color. Over 20 pages, Bella recounts their remarkable life together. They do magic shows, dress up like pirates, sing, and generally have a marvelous time. James Dillinger's digital illustrations draw you in to Bella's world and will make you wish you, too, had been adopted by bears.
What makes a good children's book? Have a favorite we should know about? Let us know in the comments below!