Blurb is excited to announce that starting today, we will be offering a new paper option—Standard Layflat paper starting at US $49.99 for 20 pages in a Small Square, 7×7 in. (18×18 cm) book.
Layflat books come in hardcover ImageWrap, with double-thick 100# text stock with a matte look and feel. It will be available for all 5 of Blurb's Photo Book trim sizes, up to 110 pages (Small Square, Standard Portrait, Standard Landscape, Large Landscape, and Large Square).
Standard Layflat paper books can be created using our Online Book-making Tool, BookWright, BookSmart, our plug-in for Adobe InDesign, and the PDF Uploader. In addition, any existing books you have made using any of those tools can be ordered with Layflat paper, provided they have fewer than 110 pages.
If you use BookWright, load your book project, select Covers, choose Hardcover, Imagewrap, and pick Standard Layflat paper from the paper type drop down menu. Adjust your cover however you like and upload your book!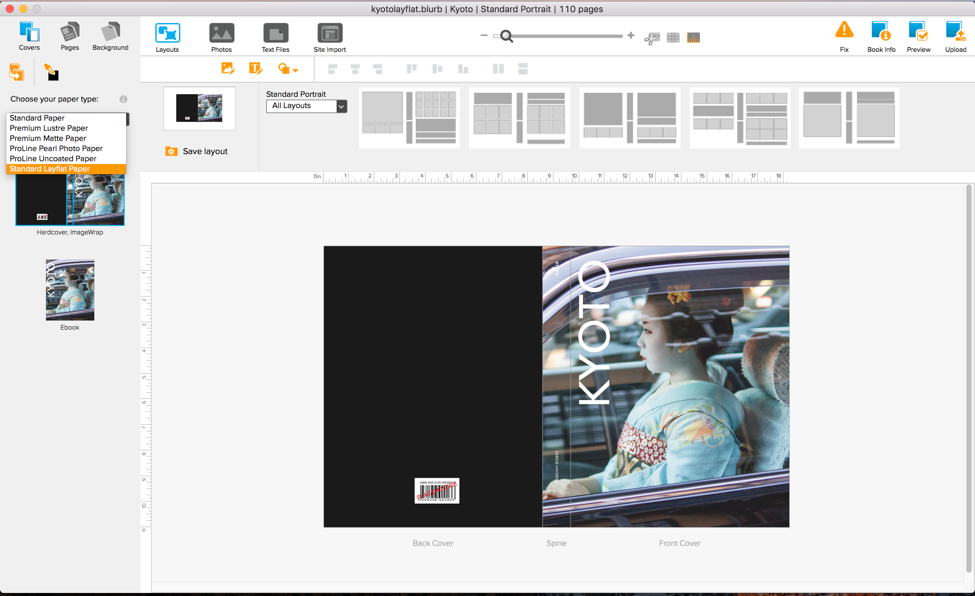 For books previously made using our Online Book-making Tool or BookSmart, simply go to your my books page, click to order more, and select Standard Layflat paper from the paper options.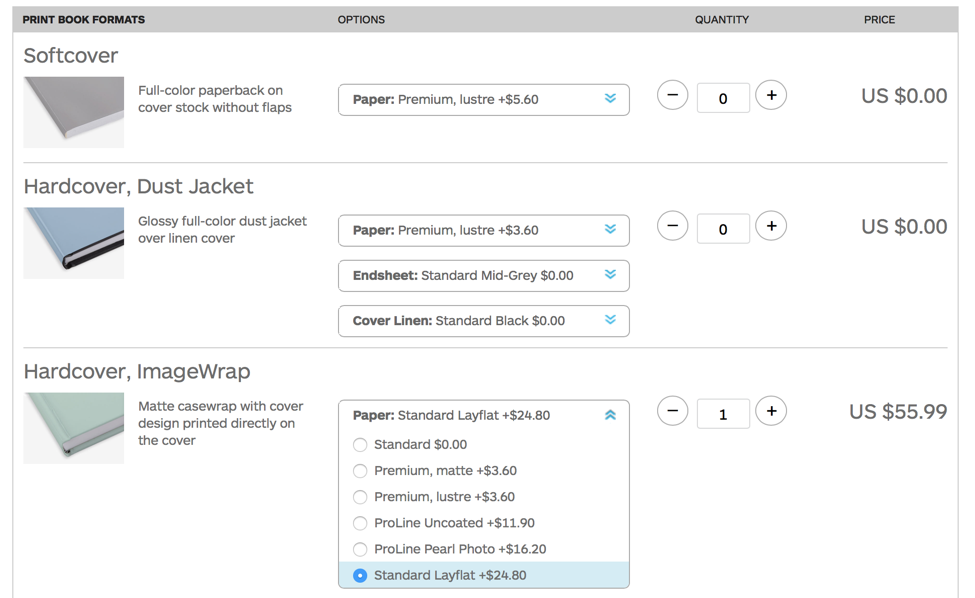 We cannot wait to see what kind of books you will create, happy book-making!