Seattle's a pretty inspiring place. It's a hotbed of creativity, a culinary paradise, and a city of strange secrets. It's in the Emerald City that we started The Blurb Road Show; an ever-evolving celebration of artistic communities in creative cities around the world. Some attendees were longtime Blurb creators, others had never heard of us. We just bribed them to come hang out with us using cocktails and art.
The Blurb Road Show, Seattle
Saturday, September 12: Our first stop was Constellation & Co., a letterpress printing shop in the Queen Anne neighborhood. Constellation & Co. is part of a trend towards handmade greeting cards. We like them a lot because, despite their devotion to old-school printing methods, they use Blurb to print their wholesale catalogs—the perfect marriage of digital and analog.
Lead by owner Sara McNalley, six lucky letterpress students got to make their own posters using a turn-of-the-century printing press.
Sunday, September 13: An event doubleheader. We started with an underground photo walk that took fifteen intrepid photographers into Seattle's old-time underbelly. We came to shoot, but many of us just listened to the stories told by our tour guide from Bill Spiedel's Underground Tours. The collective of Seattle-based photographers got to be tourists in their own town while dealing with the challenges of shooting in low light and often-cramped quarters. Our photographers brought it all, from DSLRs to Rolleiflexes. Afterwards we talked about photo books over beers and Bloody Mary cocktails.
That evening, we hosted a group of food and cocktail connoisseurs at the Pennyroyal bar in Belltown. We gilded our guts and livers for six courses, which paired the negroni with beef tartar, the daiquiri with roast foie, the tequila daisy with roast pork loin, the old fashioned bourbon with dry aged ribeye, and the old fashioned rum with roast apples. Yes, before you ask, it is a tough job—but a fantastic way to spread the Blurb love and get people thinking about making food and cocktail books. Blurb author Aarum Hurse was on hand to talk about her book Culinary Cool.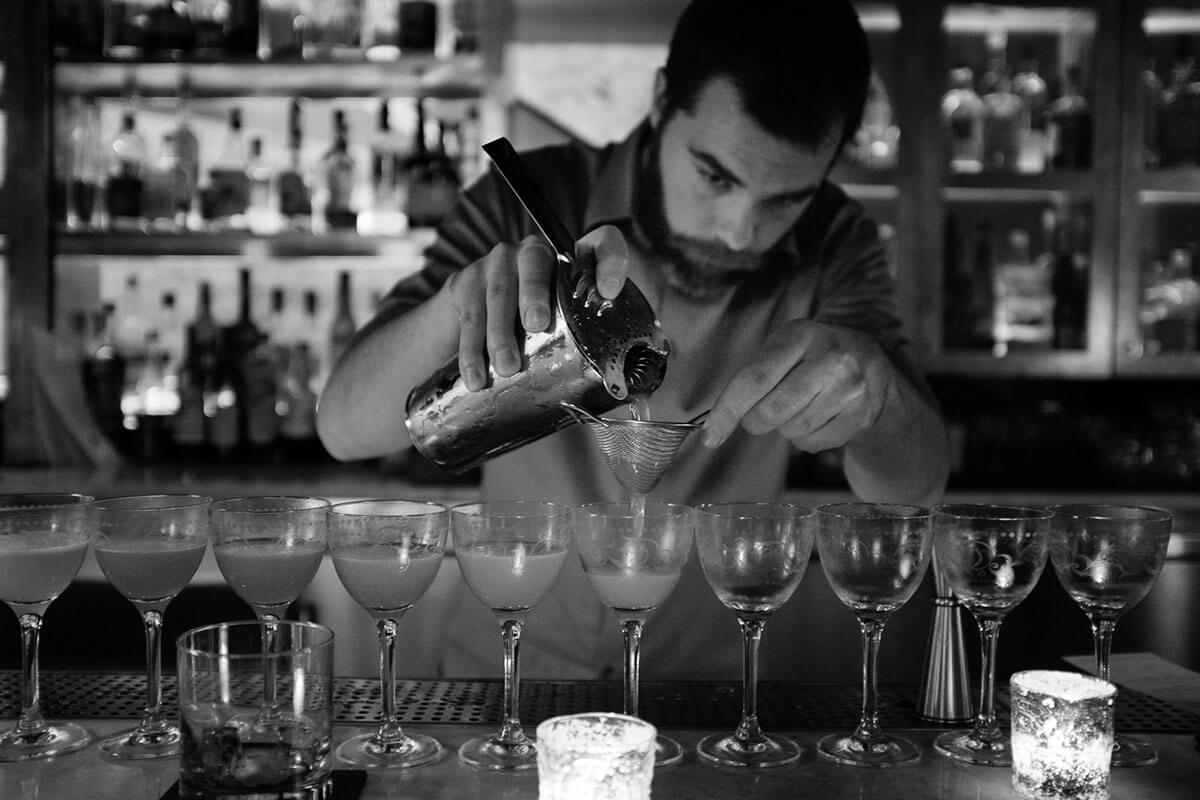 Thanks to our very own Dan Milnor for shooting the shots in this post.