In the wedding photography industry, the impact of Layflat books is no secret. But Layflat Photo Books made with Blurb are opening up even more possibilities for photographers and their clients alike. Professional photographer Jared Platt tells us why.
1. How do Layflat Photo Books work with your kind of content?
The wedding photography industry is predisposed to sell albums rather than books. We think in terms of spreads rather than pages. This means that the left and right page are often one continuous image, with important visual items ending up in the gutter of a traditional book. In a wedding album, the gutter is non-existent which gives us so much more flexibility in terms of album design. Our clients have really come to expect this kind of binding, but up to now, the only way to offer them this kind of album was to sell a much more expensive product. Sometimes that is not possible—sometimes the client is not in the market for an expensive album, but they still want a Layflat book.
Blurb's Layflat Photo Books have made it possible to create a professional-quality wedding book, at an affordable price, with all the design flexibility of Layflat binding.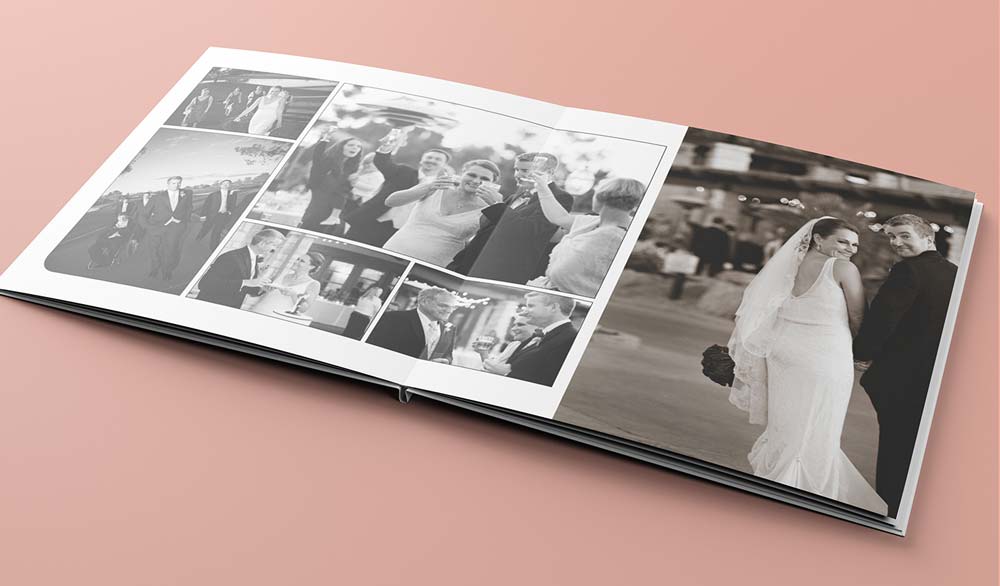 2. Did using a Layflat Book hold any surprises? Did you learn anything new?
If you are accustomed to wedding album design, Layflat books are nothing new to you. But the speed of design and the ease of ordering and purchasing (not to mention the affordable price) are very new to the world of Layflat Photo Books and albums.
3. How did you choose your layouts and decide on the size and format of your book? What factors did you consider?
Where a wedding is concerned, the size of the wedding book depends on who is going to have it on their coffee table. The bride and groom will want a 12×12, but the mother and father are usually going to want a smaller version. With Blurb Books, the more pages I can add, the better. Because the book is so affordable, I am encouraged to add more pages and more images to my clients' albums. They love the extra images and making the book a little thicker gives it a much more substantial feel.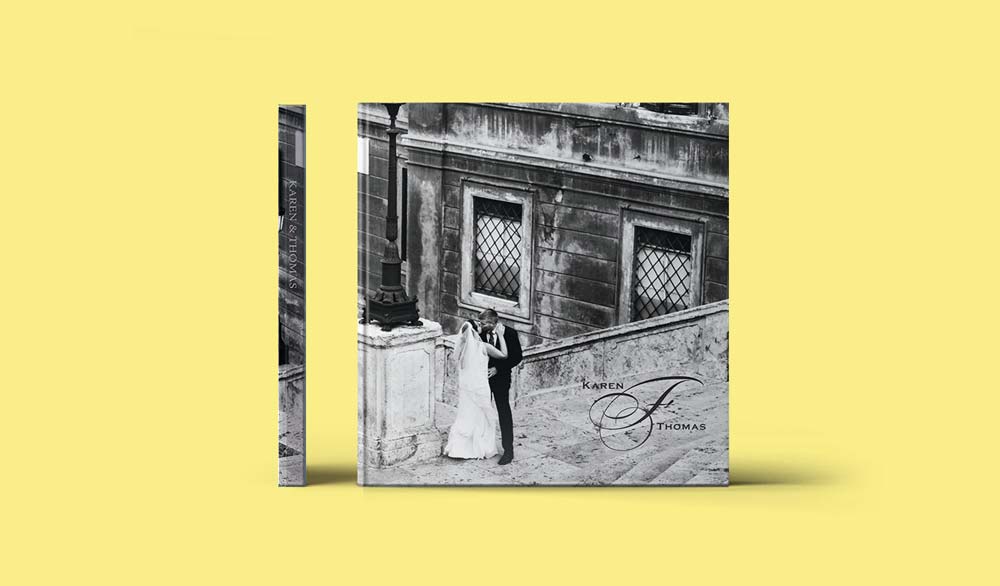 4. How do you think digital creatives can make print work for them?
Digital content is everywhere, there is no question about that. People consume the vast majority of their images in a digital format. But all you need to do is go into any client's home and you will find bookshelves with printed books on them, coffee tables with books on top. Our clients even use books to decorate. Piles of books create levels and hold up lamps, or vintage typewriters. Books are still an important part of everyone's lives, even if they are simple decor.
Now imagine if a photographer could provide his or her clients with those books. Expensive leather bound albums are not going to do it. But simple, beautiful, photographic, affordable books can be almost addictive for your clients. No matter how much people like to have their images in a digital form, turning the pages of a beautiful book will always be special to everyone who loves photography.
5. When did you first start taking pictures? How did you get into photography?
I first picked up a camera when I was 17 years old. I decided to prove how easy it was to take beautiful photographs. "How hard can it be," I said, "just point a camera at something beautiful, and you have a beautiful image." Little did I know how wrong I was. Yet, I came back that day with some great images and my teachers were very excited at the talent I had exhibited. It was all beginners luck, or maybe you could say it was raw talent or a natural eye, but I soon learned that this art was not as easy as it seemed that first day. I spent an entire year trying to figure out how I had made good pictures on that first day.
Maybe it was the instant success that gave me hope in my abilities, but it was the challenge and failures that made the art worth pursuing. I would never have spent my undergraduate and graduate years pursuing a BFA and an MFA in Photography, had it been easy. Easy is boring. I know now that photography is anything but easy, and that's one of the reasons I love it.
6. What are the most important elements of a great image?
No matter how great technology gets, and how automatic the process of exposure becomes, the art of photography will still elude the vast majority of those who pursue it because the most important elements of the art are in the mind of the photographer, not in the processes of the camera.
SAYING SOMETHING:
First, a photographer without something to say will seldom create and images that say anything. The story we are telling every time we take an image is the most important aspect of the image we are making. Without the story, without the message, the image is weak at best.
FRAMING:
Second, no photographer will master composition without understanding the frame edge. It is the crop that gives emphasis to everything in the photograph. Cropping an image (in camera or in post) is critical to the mood and message of that image. Too many photographers are plagued by the accidental crop. Purposeful, well-thought outcropping takes any photograph to a higher level and there is no auto mode on a camera that will do that for you.
LIGHT:
Third, a photographer who doesn't understand light and cannot control it is like a painter who has no brushes and doesn't know how to mix colors. With skilled lighting, a photographer can emphasize and obscure the subject and even the message of the photograph. The story is enhanced through the lighting, like a musical score in a movie or the very dialogue itself.
Anyone of these three items alone will elevate a photograph, but when a photographer masters the skills of framing the image and controlling the light with the intent to say something significant, that photographer will find themselves light-years beyond his or her peers. Most people are just accidentally telling stories and accidentally framing them and stumbling upon light, when all three of these can and should be delivered on demand by a great photographer.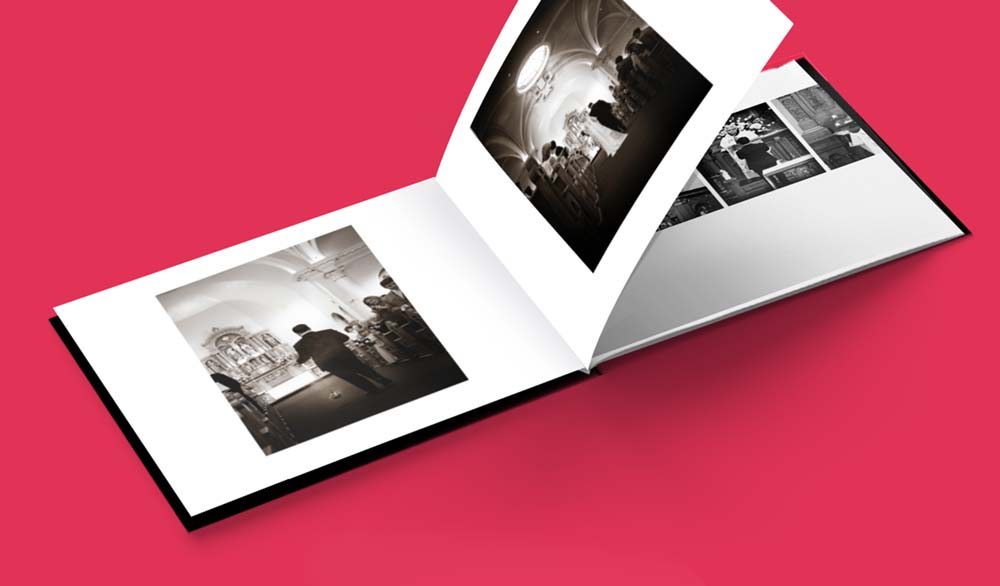 7. What are your favorite parts of your job? What are some of the challenges?
I have always loved the fact that my job is constantly changing. Even when I am photographing a wedding for the 25th time in a year, the people are different and the stories are unique. Every day at the office presents a new and interesting challenge. I have always enjoyed the fact that photography is a daily challenge to solve problems in light.
I also love getting to know people and my particular genre of photography gives me the opportunity to engage with people on a regular basis. The challenge is that it is also a business, and that can get in the way of the day-to-day love of creating. It is tempting to focus solely on creating because it is fun and avoid the business and accounting and such because it is less fun. Alas, one must grow up even when they are a photographer.
8. As a professional creative, how do you stay inspired and motivated?
Dreaming big and challenging myself on every job, no matter how simple it is, keeps me motivated and excited about my work. Even on a simple pro-bono portrait job, I go the extra mile, add more lights, and challenge myself to make the images more exciting. When a simple child's portrait is turned into a Vanity-Fair-style cover, that makes life and work much more interesting.
9. What's one project you're dying to do?
I am a documentary photographer at heart. Everything else I do to pay the bills! I want to tell people's stories. The one "project" I am dying to do is to be the US White House Lead Photographer. I know… dream big. But think about the stories I could be telling, no matter what administration I work under. But back here, in reality, I have a lot of personal stories to tell. Most of them have to do with people who do important jobs, like teachers and doctors.
10. What would your advice be to aspiring professional photographers?
To be a professional photographer requires a lot of tenacity. It's a long road to own and run any business, and an even longer one to make that business all about art. Learn how to run a business! Then treat it like a business. Then you can enjoy the fruits of your labor. And when things get stale and monotonous, go to something kind and good and full of challenges with your art—that will get your artistic head back in the game.
Thanks Jared for sharing your thoughts with us! Don't forget us when you're in the White House!
Give your favorite images the showcase they deserve—make a beautiful Layflat Photo Book.