Kids love to ask questions about their grandparents, and grandparents have a wealth of knowledge and experience to share with younger generations. Celebrate your loved ones and preserve treasured family history in a grandparent memory book. Years from now your family will be thrilled to have an heirloom-quality book that captures decades of stories, dreams, memories, hopes, and milestones.
Your memory book can be anything you want it to be. Grandparents may find great joy in creating a keepsake that documents their life journey. Kids may want to collect drawings, photos, and mementos into a gift book for their grandparents. Use the following tips to build your own family photo book one beautiful page at a time.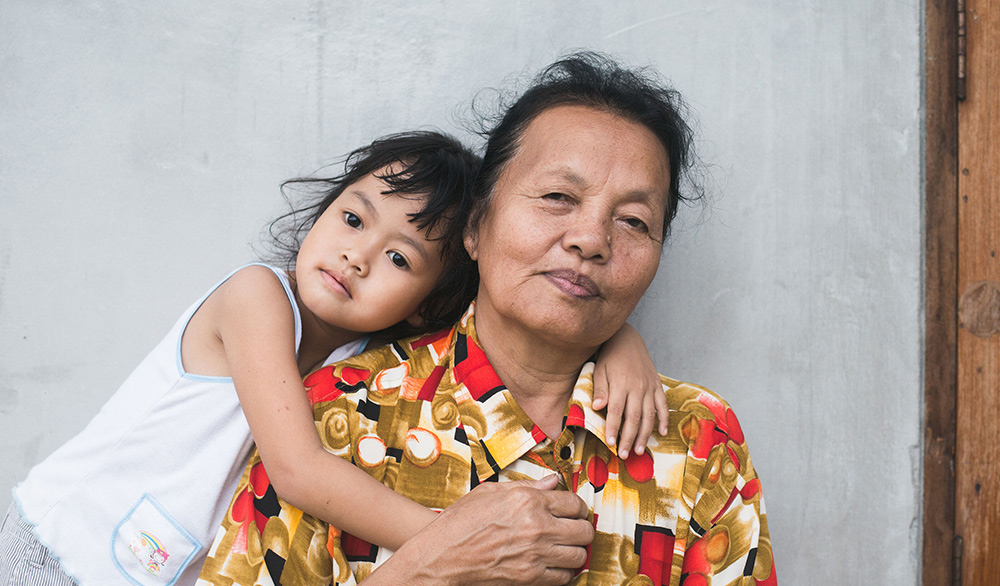 1. Choose a theme for your grandparent memory book
To guide your book-making process, start by selecting a theme that is meaningful to you. Do you want to create a family tree book that traces your genealogy? Or, do you have a set of family recipes that capture rich culinary traditions? Do you enjoy writing down memories in journal form, or do you prefer to tell stories using photos? For writers and storytellers, a collection of inspirational quotes, personal anecdotes, or family adventures might even be the way to go. Check out our list of grandparent memory book ideas for tips on each type of album.
2. Gather your photos and memorabilia
You can invite family members of all ages to help with this part of the project. Collect all the photos, postcards, tickets, stamps, invitations, letters, and mementos that fit your book's theme. If you come across vintage family photos that do not include dates or names, ask your relatives to help you fill in the missing information. Gathering family history can take time, but it is worth it to have a detailed collection of pictures and stories all in one place.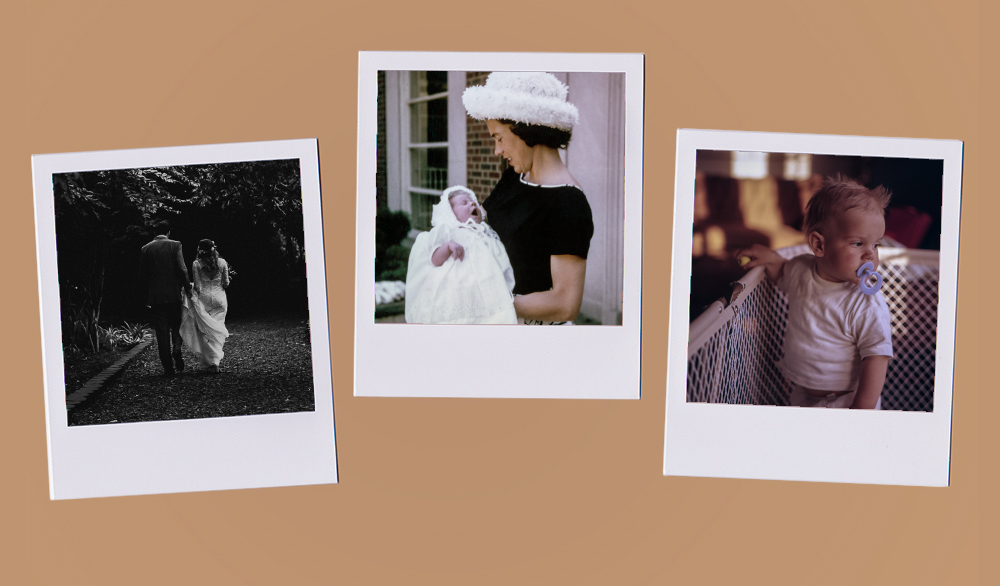 3. Include significant life stages and events
Organize your grandparent memory book in a way that makes capturing and sharing stories easy. In most cases, that means putting everything in chronological order. For a family tree book or grandparent journal, create a page or chapter for each category or stage of life (add these in list form or as narrative stories):
Grandparent's childhood: birthplace and birth date, nicknames, siblings, family life
Education and early life: favorite subjects, hobbies, sports, talents, goals, graduation
Great grandparents: names, birthdays, personality traits, education, occupations, talents
Significant accomplishments: jobs, promotions, awards, volunteer/charity work
Wedding proposal and ceremony: date, location, guests
Children: names, birthdays, personality traits, education, occupations, talents
Special moments with family: vacations, holidays, reunions, memorials
Culture and traditions: native languages, celebrations, songs, books, quotes, recipes/food

4. Add prompts or questions to encourage storytelling
Some people will be ready to share memories in great detail, whereas others may need a little guidance. Create a list of questions or prompts to encourage loved ones to keep the stories coming. You can also invite kids to think of questions they want to ask their grandparents. The following story-starters are great additions to family tree books, grandparent journals, and photo books.
When I was a child, I liked to . . .
One of my favorite memories is . . .
I remember when . . .
Growing up, my idol was . . .
One of my proudest moments was . . .
My favorite book/song/film was . . .
I always loved to visit . . .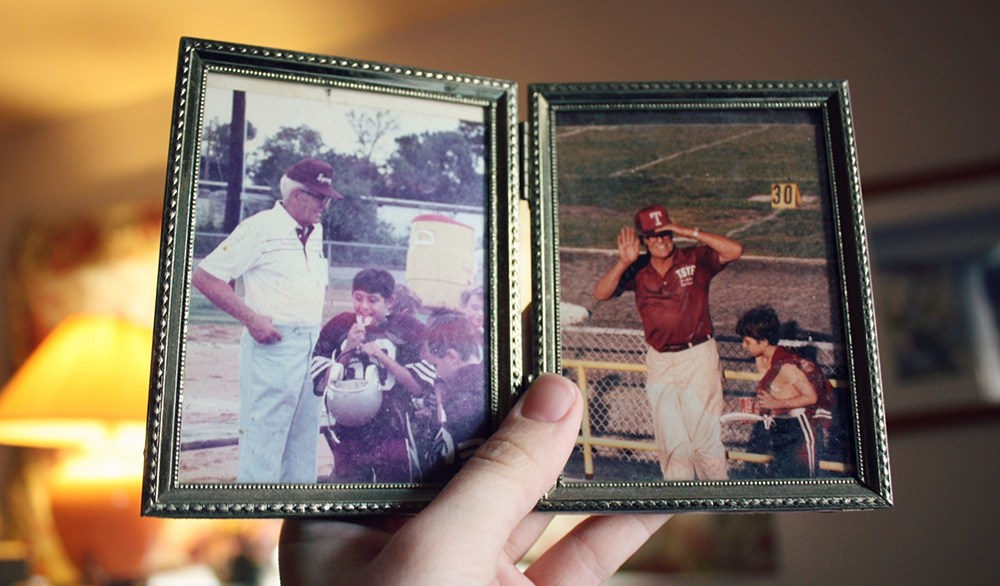 5. Download a free book-making tool
Once you decide which memories to include in your grandparent memory book, it's time to start designing your book pages! Choose the Blurb book-making tool that fits your project, timeline, and experience level.
BookWright: Use our free desktop publishing software to create a custom photo book or trade book. Built-in tutorials, tips, and starter templates make it easy to design professional-quality page layouts.
Short on time? Download the Blurb Mobile app on your iPhone or iPad to create, print, and share a photo book in minutes. Simply autoflow your photos into pre-designed layouts, then add your own captions.
Adobe InDesign Plug-In: Create Blurb-ready templates and upload your memory book project, all without leaving InDesign.
Adobe Lightroom Book Module: Make a gorgeous photography book without leaving the Lightroom workflow.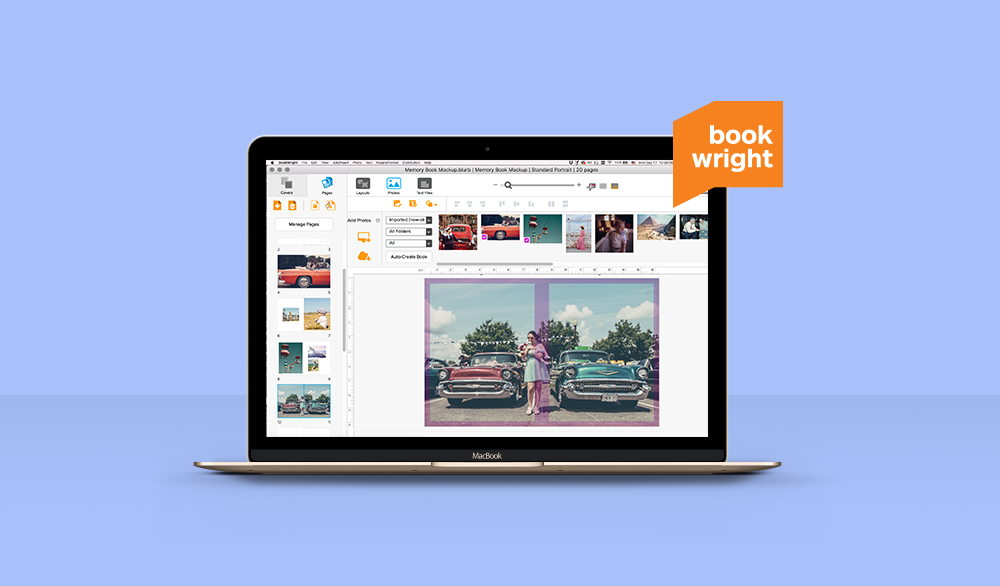 6. Leave room for handwritten notes
You may want to add a few personal touches before you pass along your keepsake. The opening pages can be reserved for dedications from each family member to the grandparent, or from a grandparent to a grandchild. If you are making a grandparent memory book for a special occasion, provide a little context for future readers. And finally, remember to leave a few blank pages in between sections of photos, so kids and adults can add handwritten notes, memories, or illustrations.
Are you ready to make a personalized grandparent memory book? Create from the heart, and see what inspires you!