We're so excited to announce the launch of our free mobile app, Blurb for iPhone and iPad!
Here are some highlights:
Make a book in minutes. Pull photos directly from iOS collections and albums into your book, where autoflow places them into pages. Order directly from your phone and have it shipped with Blurb's standard shipping. (Select Priority shipping for extra fast delivery.)
Customize it. Choose from three different page layouts, two sizes, and two cover types. Books in the mobile app can handle square, landscape, and portrait style photos, so there are plenty of options to put your shots on display.
Add captions to photos. Don't lose track of where you where or what made you laugh. You can add captions and comments to each page.
Exclusive Mini Square 5×5 in. size: We love our Mini Square photo book. It works great for both gifts and mementos as you print the pics from a great day out. This size is only available through the mobile app.
Gorgeous quality. The Small Square 7×7 in. photo book features a matte, ImageWrap cover that is sleek and contemporary, and the Mini Square 5X5 in. photo book also has a matte cover, only in softcover. Both sizes have Premium Lustre photo paper that shows off vibrant colors and feels good to the touch with an eggshell finish. It's hard to believe books that look and feel like this came from a mobile device!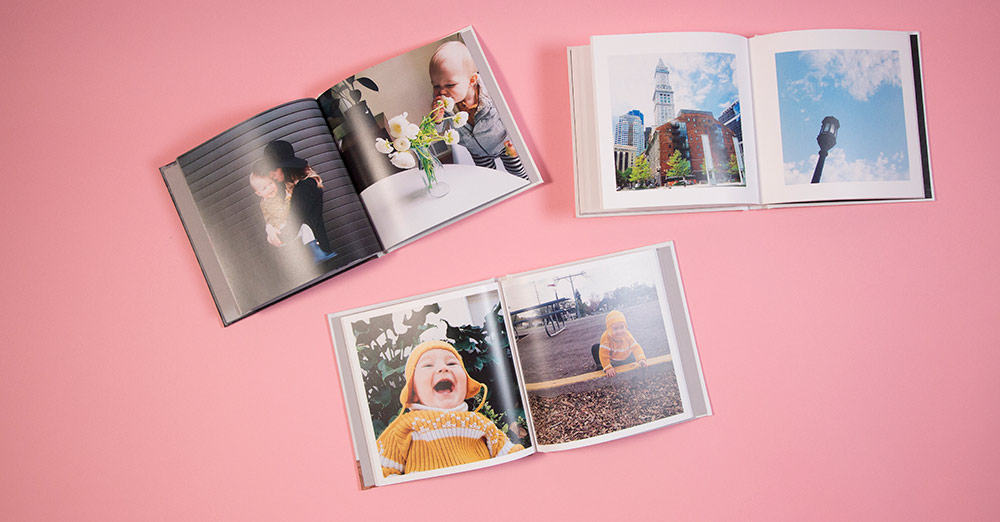 In fact, it's so fast and easy to make a photo book in the mobile app, you can multi-task. Making a book doesn't mean you have to be sitting at a desk, working on it for weeks. You can do it anywhere you have your phone in-hand! (Please, not while driving or operating heavy machinery).
Make a book in minutes:
On your commute home
When you're frustrated by Candy Crush
When you're winding down in bed
When waiting for that friend who is hopelessly late
While watching Netflix
In line at the Post Office
While waiting for take-out
During a family dentist visit
It's time to get those photos off your phone and into your hands, beautifully bound and printed. Download Blurb for iPhone and iPad to get started.