No matter how many times I venture to New York, I still find the city impossible to define. Block to block, from Harlem to Brooklyn, Eastside to Westside, downtown to uptown, it's an amalgam of intensity and diversity. So it's no surprise that, photographically, New York is as equally overwhelming.
First up …
This past week saw two events of note. First up was Printed Matter's New York Art Book Fair, an absolute blizzard of publishing goodies, far beyond your wildest imagination.
Located at MoMA PS1 in Queens, the New York Art Book Fair was free and open to the public. The event easily attracts over 35,000 attendees and showcases the works of over 350 different exhibitors. In addition, there were numerous free programs including artist-led discussions, performances, interactive workshops, and curated exhibitions.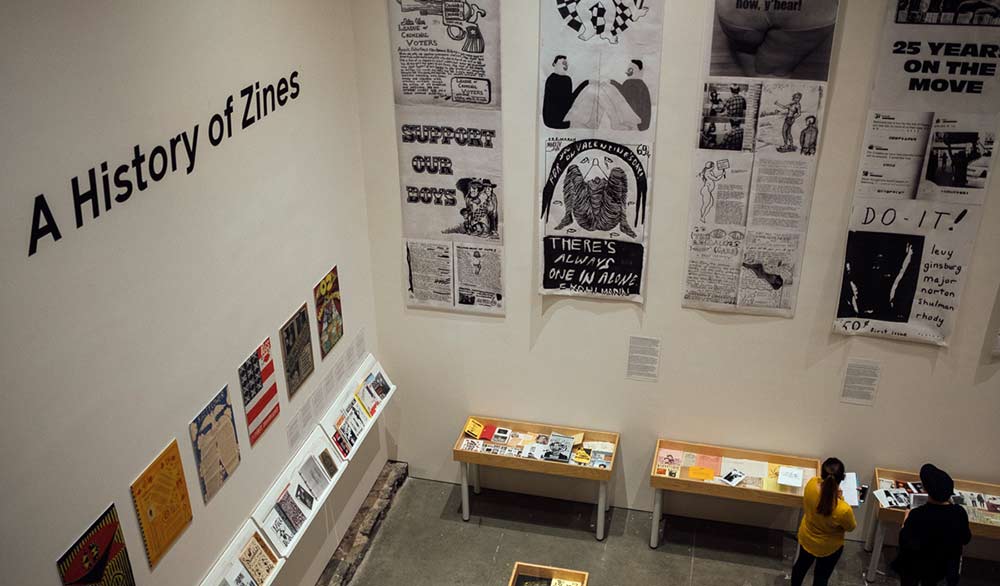 What you should know about this event is that it isn't a stuffy, traditional book fair—not by a long shot. This is a hip, fluid, dynamic event, showcasing a range of books that are impossible to categorize. One of my favorite aspects was the History of Zines exhibition, which offered up a deep-dive into this thriving genre of art publication. From the handmade art object to the refined, traditional press offering, the fair gives equal standing to both the established and the fringe.
And yes, there were numerous Blurb books on show.
Next stop …
Running at the same time was Photoville, an outdoor photographic festival and exhibition. Over 600 artists and 90 exhibitions comprise the event, but like the book fair, Photoville also offers up lectures, development seminars, workshops, and nighttime programming—not to mention projections and a beer garden!
The physical form of the event is unique. The festival site is built from stacked freight containers, each containing an individual show. Any glimpse upward is met by the underside of the Brooklyn Bridge.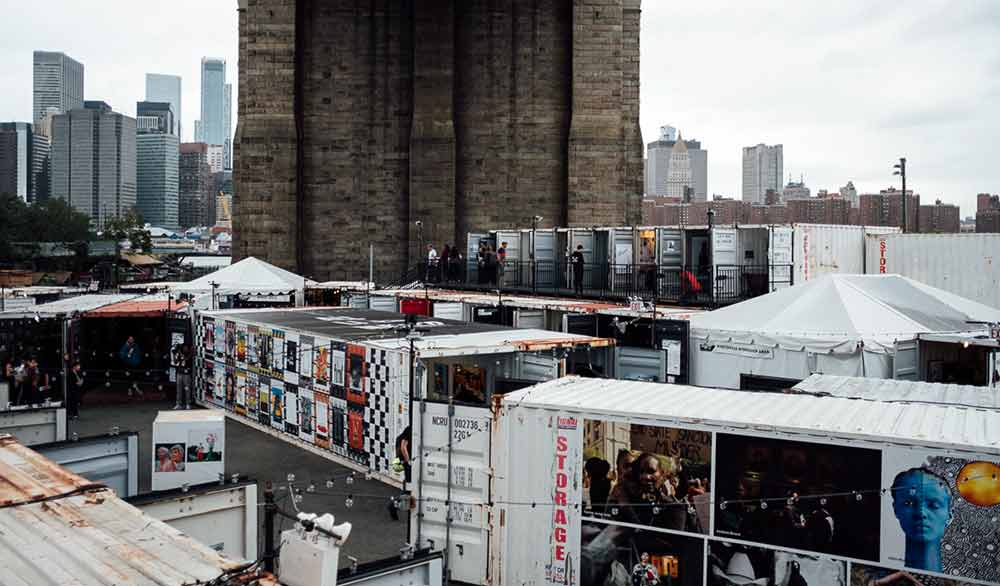 My favorite exhibitions included The VII Foundation, Grandma Techno Checks In, Attacks on the Press │Mexico, and Refugee. This last one can also be seen in documentary form on Netflix.
Photoville is really the signature East Coast photography festival of note. I want to emphasize "festival." Although there are vendors onsite, the event is truly a celebration of the actual imagery and those who created it. Photography is in a perpetual state of change, and Photoville does the critical job of curation—selecting the best the industry has to offer and showcasing it in a one-of-a-kind presentation.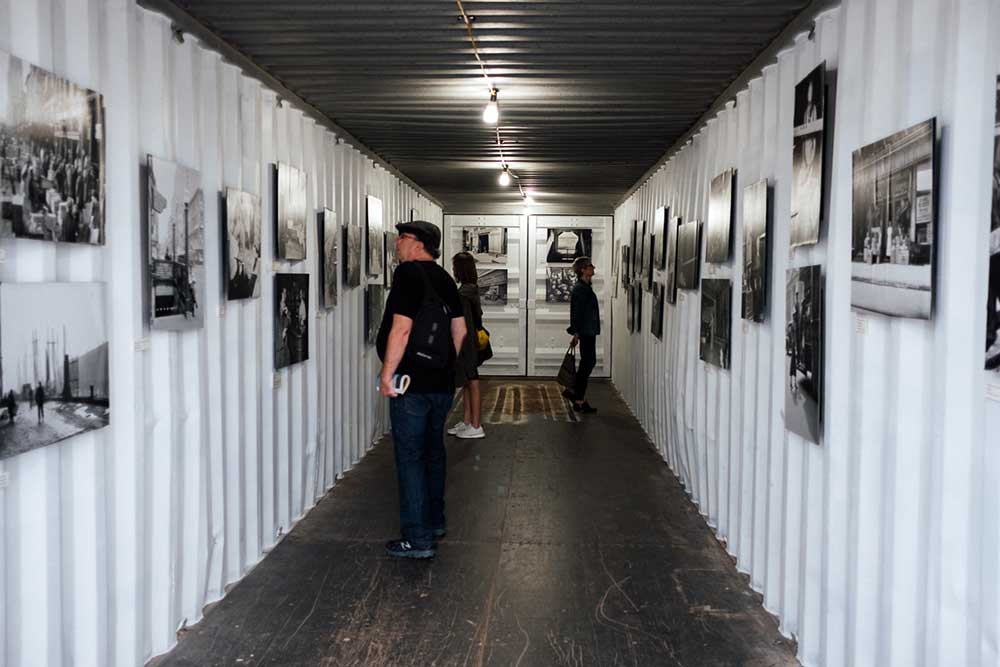 Departing New York feels like going from light speed to slow motion.  Memories of even short trips need to be compressed and played back slowly. Events like the New York Art Book Fair and Photoville are evidence of photography's ongoing role in society. If you have never attended them, then mark your calendar, take the time to carbo-load, and venture forth. They are well worth the time and effort.
Were you at the New York Art Book Fair or Photoville this year? Share your experiences in the comments below.