Notes on Photography is a blog series all about images. Each month, Daniel Milnor will revisit an old photograph and share his notes on what works within each shot, what he would do differently, and why.
Image 5:
Glamis Dunes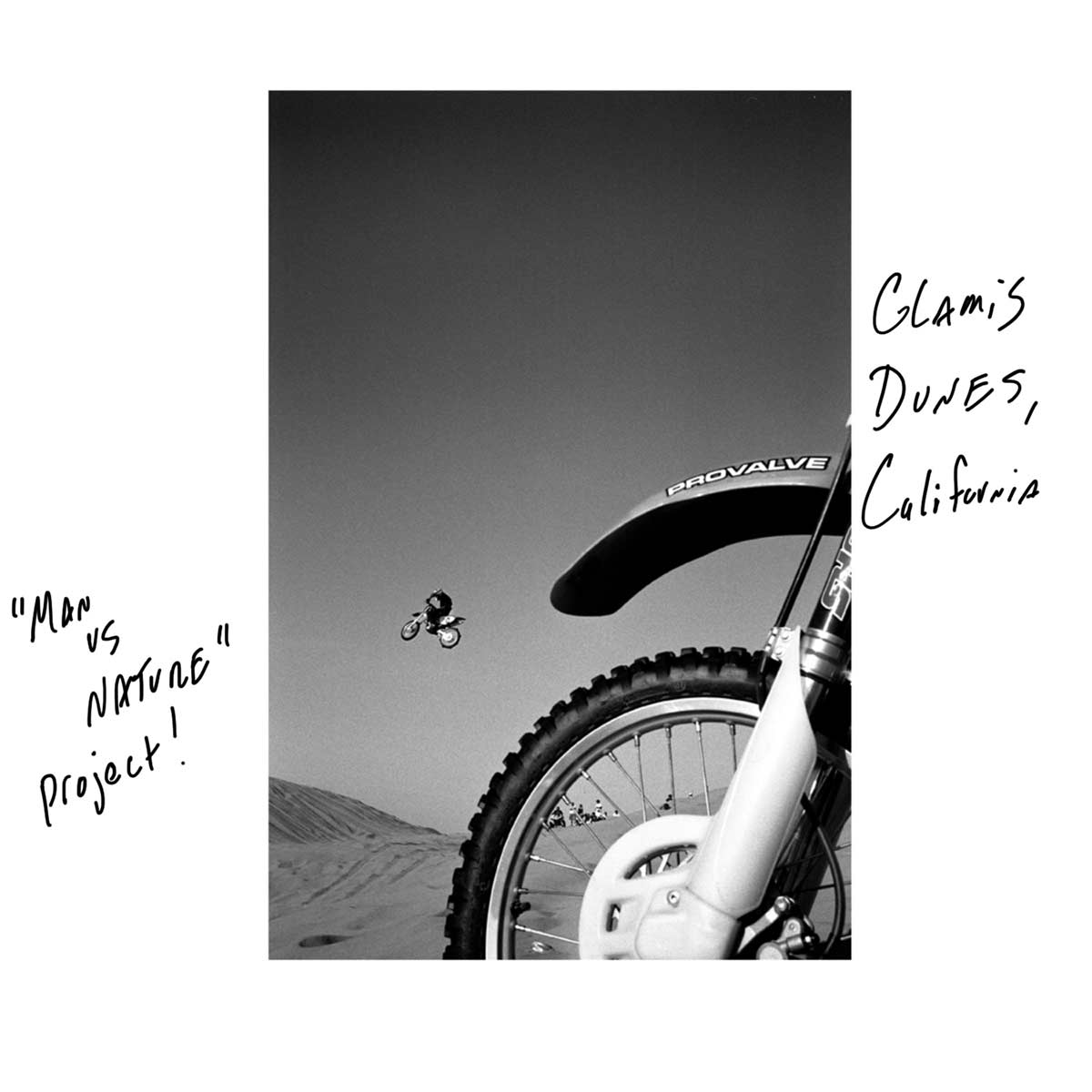 This photograph is part of a project titled "Man vs Nature," which I worked on for roughly six years. This project allowed me to photograph in shark cages, on big game ranches, and even in places like Glamis Dunes, which is where this image was made.
What worked?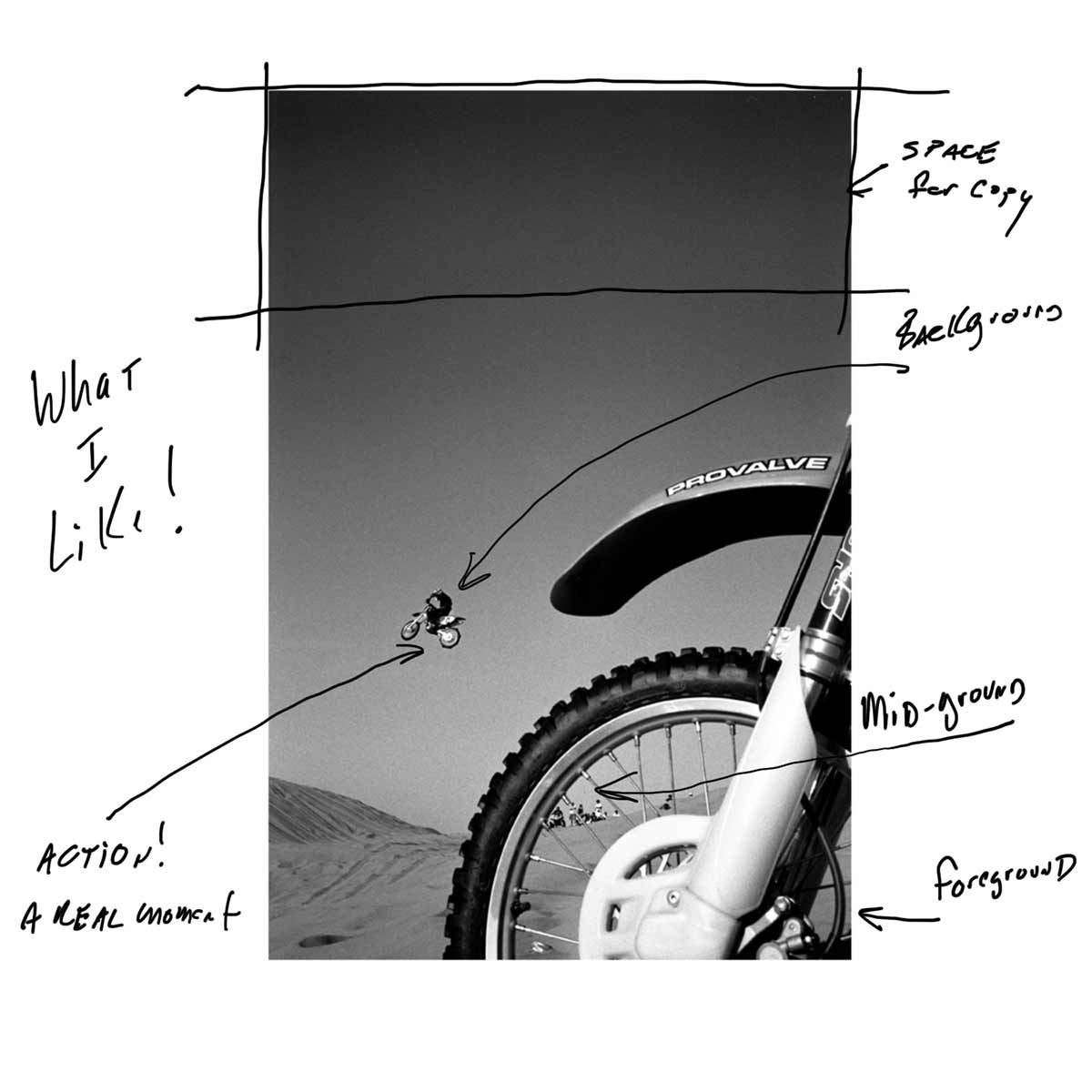 The photograph is clean and dramatic. It's what we like to call "an easy read."
There is a good foreground, mid-ground, and background, which all work to build depth in the image. That's what you are after if you are using a wide-angle lens.
I like that I caught a real moment. This wasn't staged or posed. I got myself in position, waited, and then pounced. Considering I was using a fifty-year-old Leica with no motor drive, I was happy I was able to capture this.
The top of the frame is dark and clean which means the image would still be easily readable if I used copy at the top.
What could be better?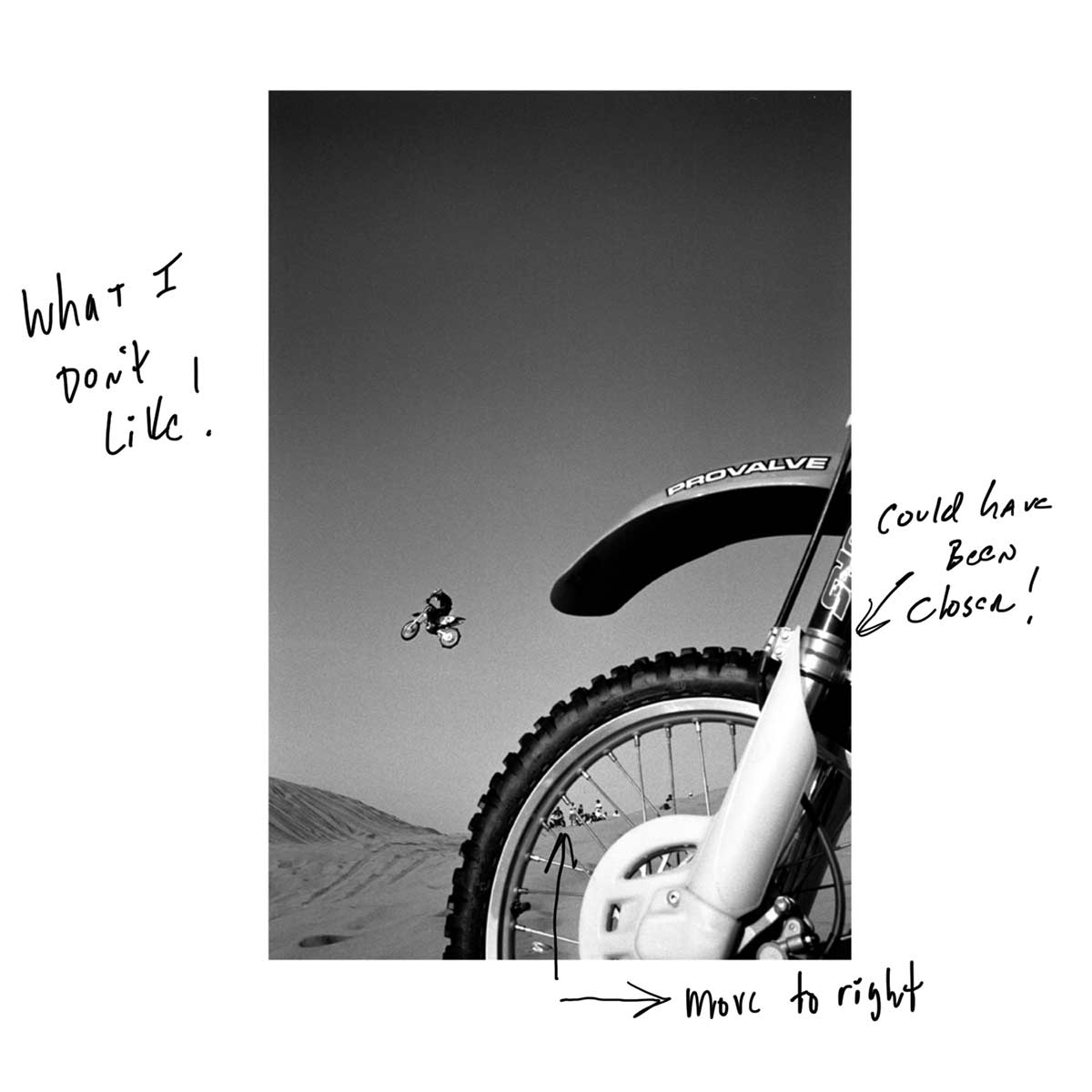 Had I moved slightly to the right, and aimed slightly more to the left, there would have been better depth, and the crowd on the dune would have filled in the spokes a bit more, adding to the mid-ground effect.
I should have had a motor drive!
What do you think makes a great photo? Share your thoughts below. You can also read Episode 4 of Notes on Photography here. 
Make a photo book part of your everyday workflow with Blurb's Book Module in Adobe Lightroom.