At the heart of everything we do here at Blurb—at least with printed books—is paper. After all, no paper means no books. So we jumped at the opportunity to head up to the Mohawk paper mill in Cohoes, New York, to see how our ProLine Uncoated paper is made and, as a bonus, see an HP Indigo press in action. We dubbed it the "Pulp to Print Retreat," a part of the Blurb Road Show that that would allow us to bring a couple of Blurb fans to see, smell, and touch the art of paper making.
The Mohawk paper mill sits on the shore of Hudson River just outside of Albany. It's one of the oldest operational mills in the nation and five days a week it rolls out beautiful paper under the Mohawk and Strathmore brands.

Along for the ride were photographer David Dyte and illustrator Roger DeMuth. On day one, the Pulp portion, David and Roger nerded the hell out with us as we watched pulp get mixed with water and fed through giant rollers, dandies, and screens, to make the gorgeous, toothy, uncoated paper we love (and could end up in the next books we order). We also got a chance to view the historic Strathmore Archive—an amazing collection of graphic design going back over 100 years.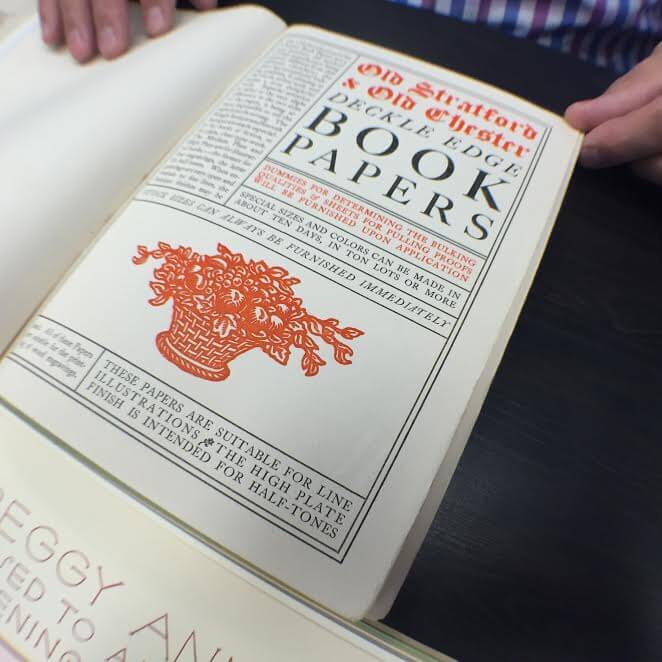 On the second day we journeyed to Mohawk's Print Innovation Center where we got to see an HP Indigo Press in action. HP Indigos are responsible for all the print-on-demand books at Blurb. Everyone in attendance got to see their work printed out from this massive machine. Plus, we got to peek inside. It's a marvel of digital offset printing. Afterwards we signed and traded prints, each of us going back with unique souvenirs.
There were a ton of highlights from this trip, but one biggie for us was watching Roger DeMuth take notes. Seriously, do your notes look like this? Ever?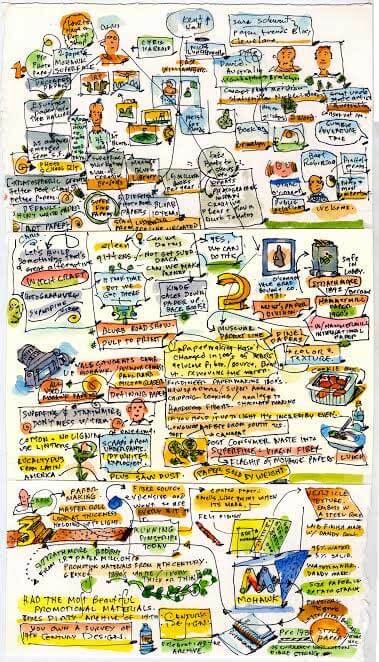 Didn't think so.