Part one of three of how to print your photo book with pro photographer Jared Platt
Editor's note: In this three-part series, pro photographer and educator Jared Platt will teach you to create high-quality photo books with Blurb. Jared will take you step-by-step through picking your photos, using the top bookmaking tools, and printing your end product. Want to see the entire tutorial? Visit Jared Platt's website!
Printing a photo book is a fantastic way to cut through the online noise, present your work to customers or clients, and even sharpen your skills as a photographer. Photo books are physical objects that demand to be handled and looked through—rather than posted and scrolled past. By taking the time to curate and sequence your images, you can create a narrative that wouldn't be possible in a digital format, and that will last for years, not seconds.
With almost two decades in the field as a published photographer and educator, Jared Platt knows more than a thing or two about the art and business of photography and publishing. Whether you're a professional photographer, semi-pro, or ambitious amateur, he'll walk you through the reasons why and the how of printing your own. He'll take it from here: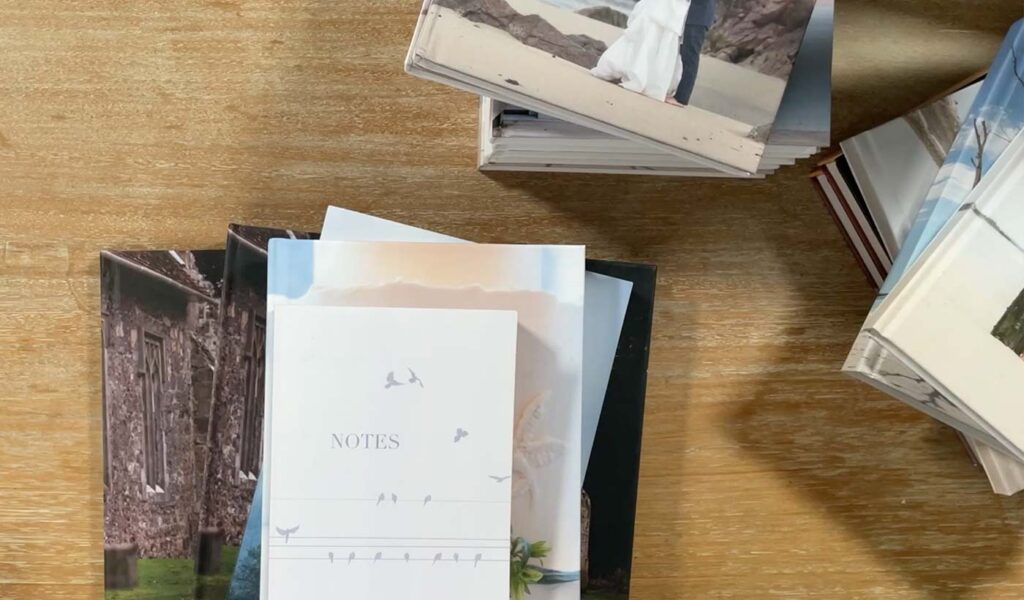 Why print professional photo books?
Get past the gatekeepers
When I was in college in the 1990s, the internet was still in its infancy, and book and magazine publishers were the gatekeepers to a mass market of viewers for photographers. During my undergraduate studies, I took a course from Mary V. Swanson that was based on the business of photography and getting published. We would take field trips to the bookstore and browse through all genres of magazines and books, researching which publishing companies were using photos so we could submit our work to them.
Photographers at the time either maintained their expensive hobby for themselves alone or continued to submit work to publishers in the hopes of reaching a wider audience. On the off chance that a photographer had plenty of cash upfront, they could also try to self-publish.
But early in my career, the only way to publish your own book project was to print hundreds of them. I knew photographers who sold their extra car to pay to print their book and then spent the next ten years trying to sell that book and recoup the cost. They did it because they understood the value of the book experience.
I don't think there is a better way to enjoy photographs than in a well-printed book or magazine. It is the perfect viewing distance to really feel the image and the ideal opportunity to add contextual information, with text accompanying the photographs.
In the past, the only way to create that joy of photography in print was to hope that the gatekeeping publishing industry would accept your photographs or sell that second car to try to print and market your book yourself.
Now, platforms like Blurb have leveled the playing field so that photographers can print their books and market them to a global audience. The best part is that these tools are democratizing the process of publishing by making it more affordable for people to print high-quality books (or magazines) at high volumes or even just one at a time.
This is as big as the online photo revolution that we'll discuss next but with a better outcome for the photos!
Cut through the online noise
The gatekeepers of the publishing industry have not only fallen to self-publishers. They've fallen to the open free-for-all arena of social media, blogs, and turnkey websites. But while the world gained access to many amazing photographers with the rise of the internet, many of their amazing images instantly get lost in the noise. It's never been easier to post your photos, but it's also never been harder to get noticed.
Everywhere I go, I see people buried in their phones, scrolling through Facebook or Instagram. I was recently in line at the grocery store, and five of the six people in line were scrolling but not reading. Instead, they constantly slid their finger up or down the screen—rapidly consuming images and videos. It made me think twice about the impact my photos have on Instagram.
Today, any photographer can reach the masses with a free social media account and a smartphone. But whether those masses will see their images depends now on searches, algorithms, and trends. Over 500 million people are sifting through 95 million photos and videos posted to Instagram every single day! No wonder the people in the grocery store line never stopped swiping through pictures on their phones. Who has the time?
The truth is, if you're a photographer, your images are competing with billions of images online. Rather than go up against huge companies and influencers who spend their time and money learning how to beat those algorithms, you can skip the crowds with a printed photo book. While anyone can post online, a book is a physical object that can't be scrolled past or ignored. This is another great reason why to print a photo book. It's a tangible way to break through the digital clutter and present your work in a way that demands attention.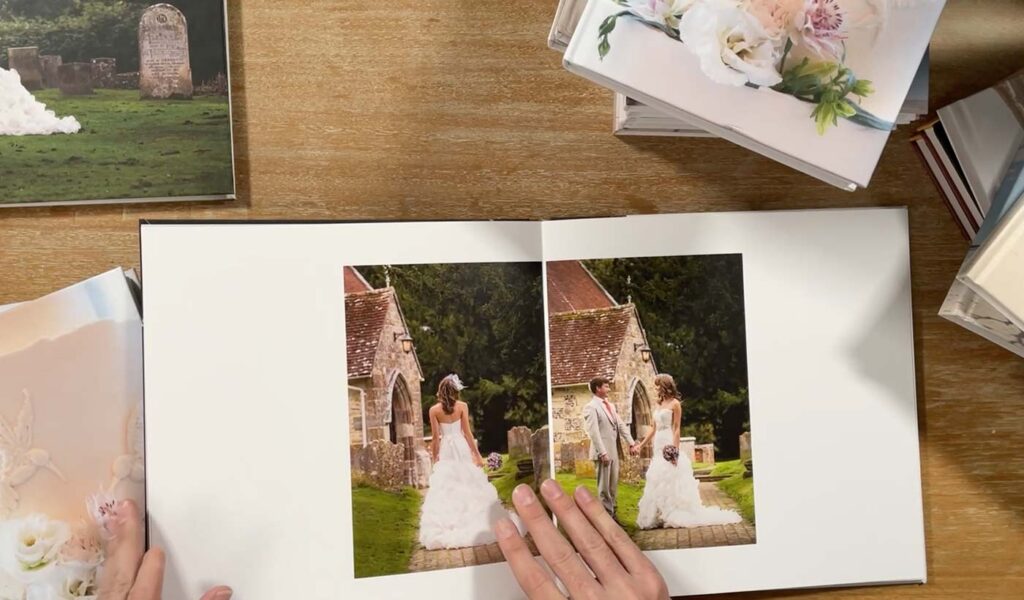 Present your work to clients
I am a professional photographer, paid to take portraits of people and document weddings, among other events. This new access to one-of-a-kind book printing changed how I provide physical images to my clients.
Before affordable books were available, I had two options to share shoots with my clients. One, print an unmanageable stack of loose proofs that could get lost in the mail. Or two, post them online where the images would be viewed on the client's uncalibrated monitor with scary saturation in the magentas and the sharpness turned up to 1,000%.
By affordably printing a single book or a magazine for clients, I can control the print quality and the experience they have when looking through their images. I can curate which images are shown next to which and decide the size of each image. I've found there is no better way to offer clients the results of their wedding or photoshoot than in a well-styled and exquisitely printed book. This is another obvious reason to print a photo book.
Although I use quite a few different programs to design different books, Blurb has always printed them, and my clients love the experience of sitting down and looking through their images from a wedding or a portrait session with a beautifully printed and designed book.
Maintain creative control of your art
Even though I make my income in portraits, weddings, and lifestyle photography, I am like all photographers on the planet. I love making landscapes, still lifes, travel photography, and documentary photography work. And most of the time, that kind of work is entirely personal.
But at times, I still want people to enjoy the images in a way that I control. I can't do that on Instagram or Facebook, so I don't often publish my photographic work online. Instead, I use self-published books and magazines that allow me total say over the final experience.
Creating a photo book is much more deliberate than simply uploading photos to a website or sharing them on social media. You get to curate your images and decide what size the book will be, how many pages, and what kind of paper. You pick the style of the cover, customize the layout, and choose where to sell or gift the product.
And in the end, you have a beautifully printed artifact that you made entirely yourself. There is something magical about holding a printed photo book in your hands. It's a physical embodiment of your creative vision that you can share with others (or keep entirely to yourself). When you make a photo book, you create a timeless object that will be around long after you're gone—something that the internet can't provide.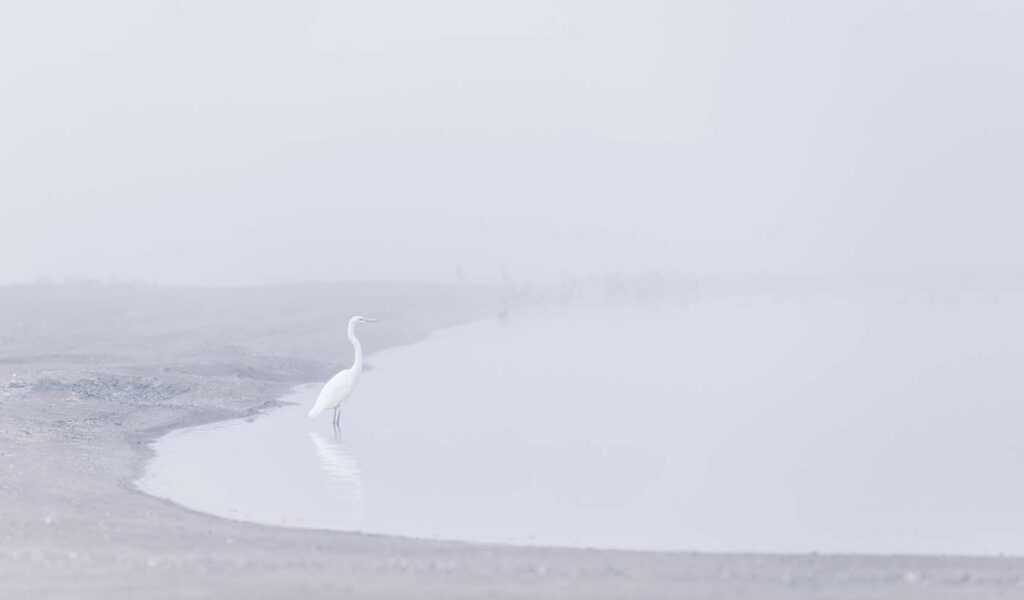 Hone your photography skills
Finally, self-publishing a book also provides an incredible learning experience for you as a photographer. For the majority, there is very little thought that goes into posting an image to social media.
But reviewing and selecting images and designing a book around those images is an entirely different experience. It inspires deeper thinking, more planning, and most importantly, it slows the process down a little. When you decide you are going to make a book, the exercise of selecting your images becomes a much more serious endeavor. You ask yourself more questions about the photos and how they fit together. Just the need to come up with a title for the book forces you to think about the theme of your selects.
As you design your book, you place each image on the page with a great deal of thought. Will it be on its own? Will there be an image on the facing page, or with there be any text to help explain the pictures? Should the photo fill the entire page? If not, how big should it be? Should it be cropped to fit the page design a little better? And if so, how does that change the image's meaning?
Putting photos on a series of pages also means you must think of the sequence and the cadence of the story you're telling. This self-publishing process is one of the most productive things a photographer can do to improve their photography.
Making a photo book is an enriching experience, both creatively and personally. It allows you to take complete control of your work from start to finish, and the process of creating one will make you a better photographer. If you've never made a photo book before, I urge you to try it.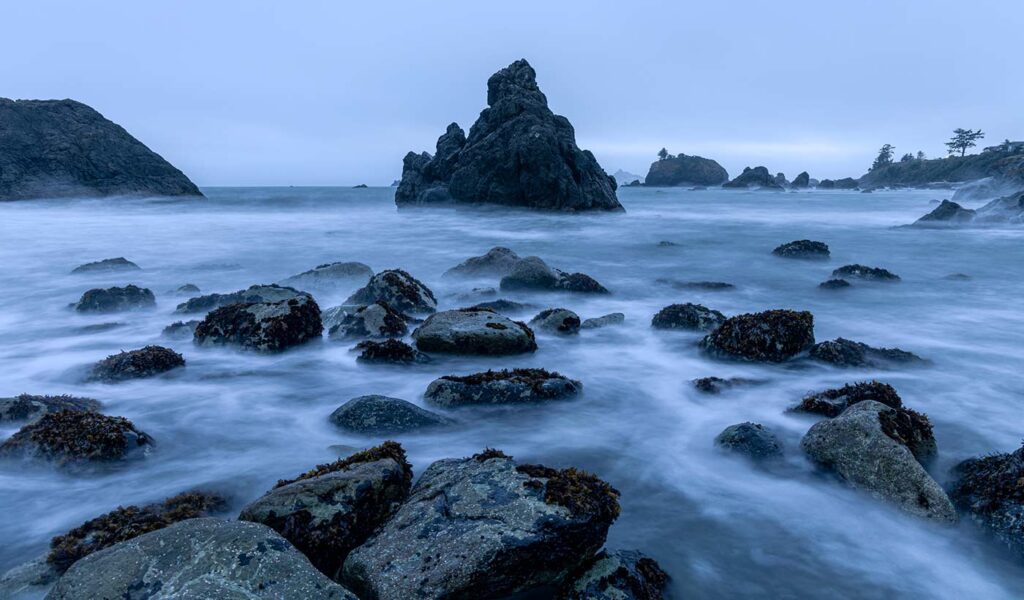 Start your journey with me
The internet and social media opened up the floodgates and connected photographers with the world. But the availability and affordability of self-publishing finally made it possible for photographers to bypass the gatekeepers and present their art in a truly meaningful way to connoisseurs of photography. Not only are my Blurb books a considerable part of my professional photography business, but they are also an integral part of my improvement as an artist.
If you have not created a self-published book, now is a great time to start. It doesn't have to be a big, expensive book. It could be a simple magazine. But take this as a challenge.
As for me, I always have a few personal bookmaking projects happening at any one time. I am now creating a book I call Notes, a small book with a mixture of photographs spanning my entire career and my thoughts about the photographs. Often those thoughts are stories about the photos, and sometimes they are metaphoric musings inspired by the photos. I have been working on that project for a little over a year now.
I also recently completed my 0º project, a large book of landscape images with a small behind-the-scenes companion book. I documented the process unfolding in the videos and text of the following two blogs in this series.
I discuss the entire activity of reviewing and selecting images, honing in on a subject for the book, choosing the right kind of book for the project, and even designing the book. I also show the step-by-step process of using two different book designing tools: Adobe Lightroom Classic's Book Module and Blurb's BookWright software. I hope you will join me and engage in your own self-publishing project at the same time.
Check out the following two blogs in my guide on how to start a photo book. You will walk away with far more than a book in hand.
***
Continue Jared's series on how to pick photos for a photo book and how to design and print your book with Blurb. Or see the whole tutorial on Jared Platt's website! And if you're a visual learner, dive right into Jared's video on starting a book project with Blurb.