The San Francisco Art Book Fair has come and gone. For those of you who don't know, or have never attended an art book fair, I wanted to give you a few reasons why you should think about attending one in the future. Let's dive in. First off, the world of art and photography books is exploding, so an event like this packs in a tremendous number of people many of whom are talented creatives who understand the power of print. Just being around these folks is an intense experience.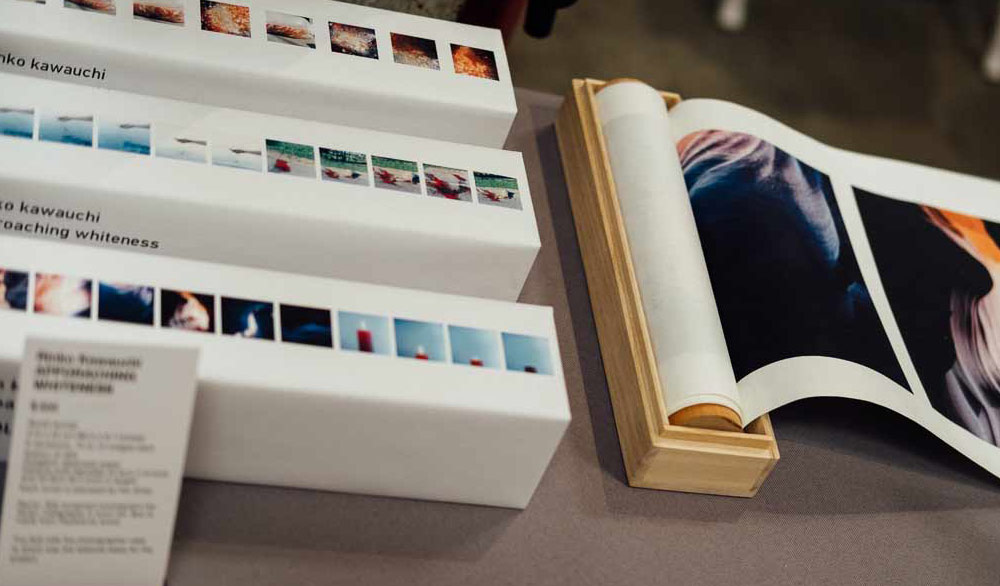 Next, an art book fair, unlike a traditional book fair, is filled with the unexpected, the experimental and the exclusive. Art books allow for a very personal bookmaking experience, far more than the traditional publishing model, so the range of books you will experience is beyond anything you can imagine. Also, there is something for everyone and something for every price range. The San Francisco fair offered up the five dollar book to the four thousand dollar book and everything in between. There were handmade books, Zines, small run custom books and even fully customized traditional monograph style books from legendary presses. Throw in a few installations, exhibitions and art projects and you have at least two days of exploring to do.
Finally, attending a show like this is incredibly inspiring. It simply isn't possible to leave the building without feeling like rushing home to make your own book. These events are becoming more and more popular and for this we are fortunate.
Long live the book!