Blurb has built its reputation on providing an array of great creation tools, and producing beautiful books and ebooks. But what if you have already created a file, or have a PDF that's ready to publish without going through any of our creation tools?
We take care of that, too. We have a tool that will enable your file to work with the trim sizes of any of our formats.
Simply upload your PDF to the Blurb PDF Uploader!
Here's how easy it is to self-publish your book.
Look: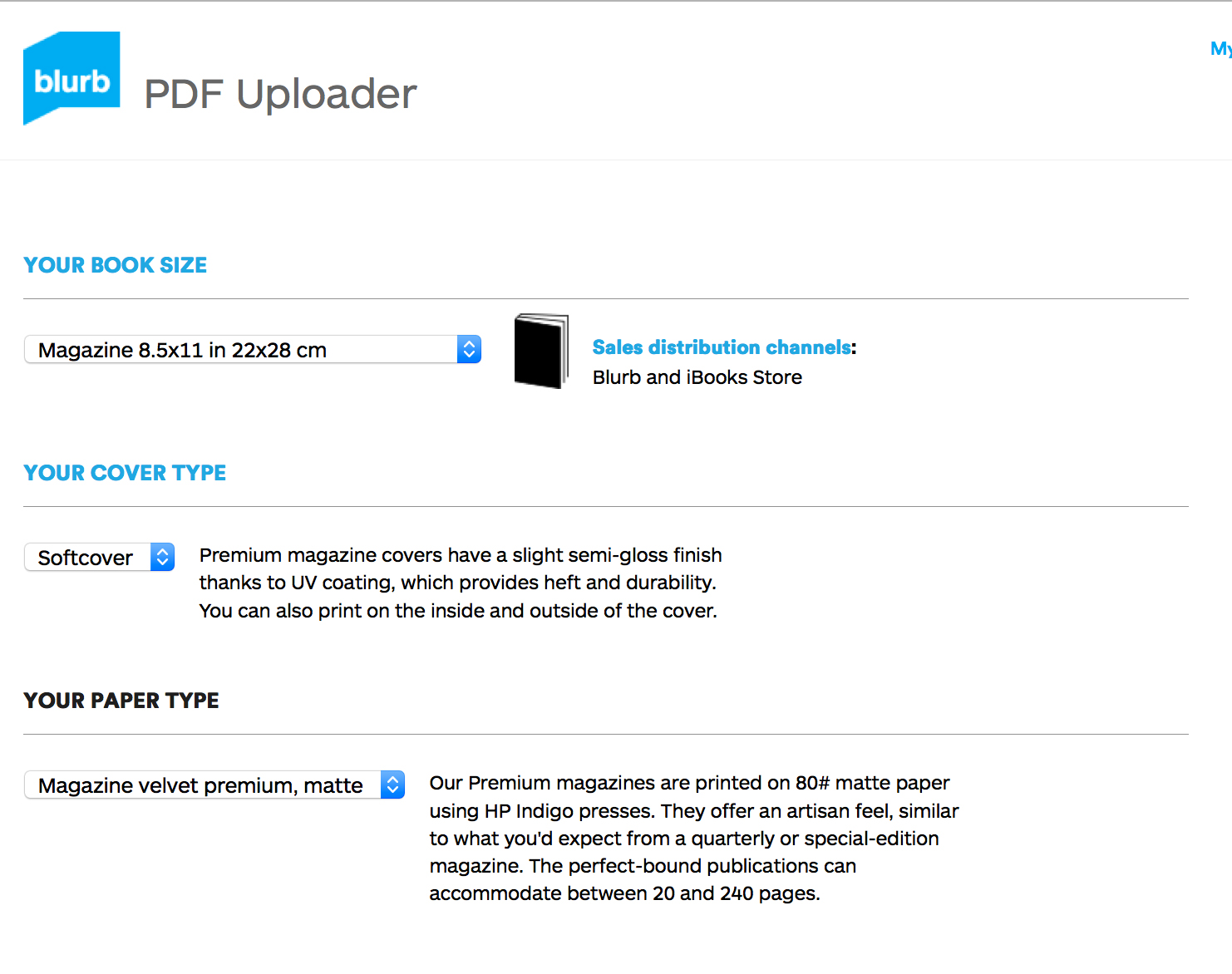 Previously, Blurb required a very exacting PDF that was sometimes a bit of a pain to create. But we have made great improvements to our PDF Uploader that allows PDF files from any application including MS Word or Apple Pages.
There are still a few requirements that will ensure that your book will look great and be exactly what you want.
• All fonts must be embedded in the PDF
• The dimensions of the PDF to be somewhat close to the book-size you select.
The greatest improvement to the PDF Uploader is the ability to re-size your PDF to fit a particular book-trim. For instance, you can upload a Letter-Size PDF, and have the ability to produce either of our two Magazine options as well as an 8×10 book. Your PDF will be quickly analyzed and you get an option for Blurb to auto-correct your file.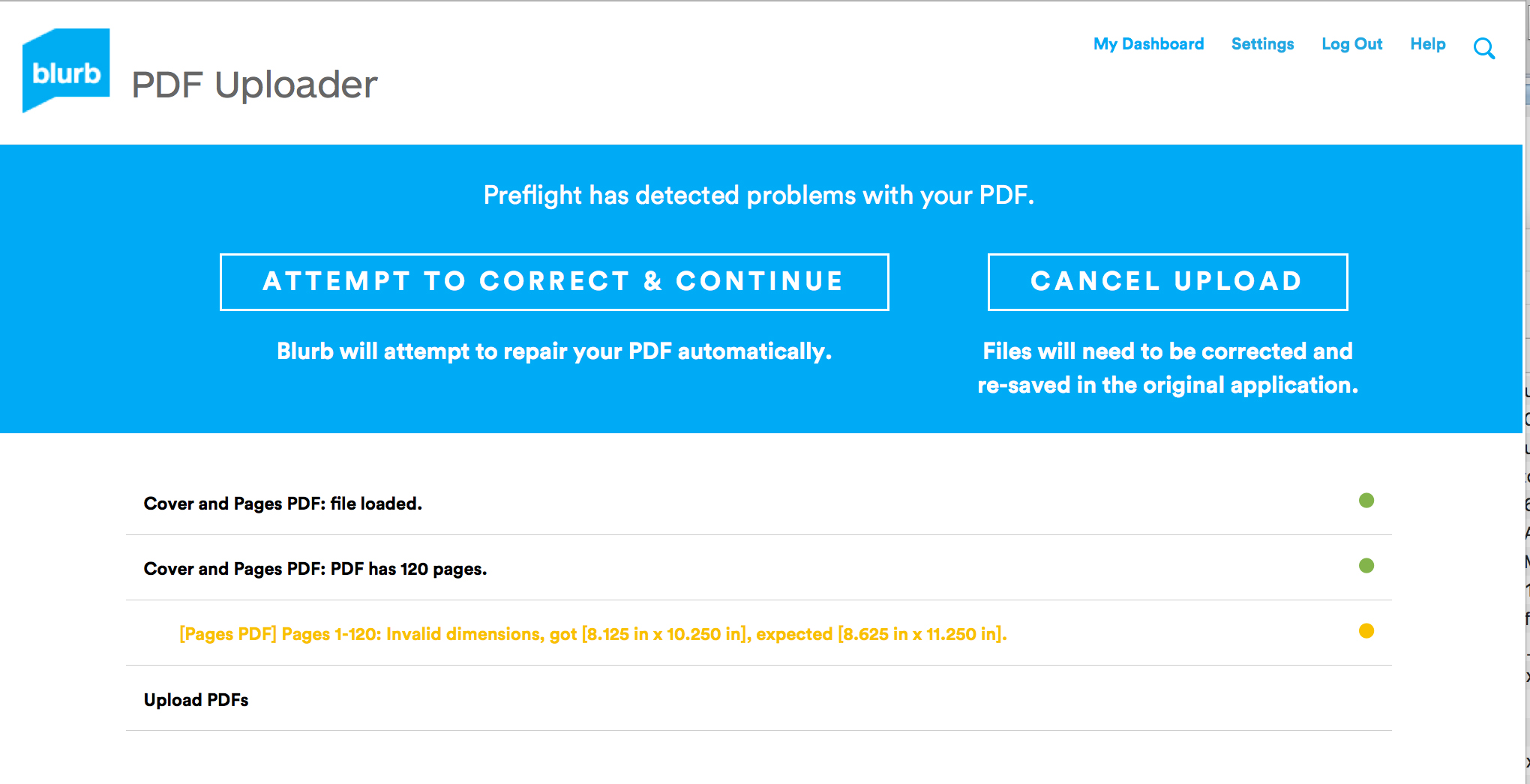 The PDF will automatically be re-sized to fit whichever of these sizes you want to make. You will also see a finished preview of your modified book prior to order, so you can be assured exactly what the book will look like.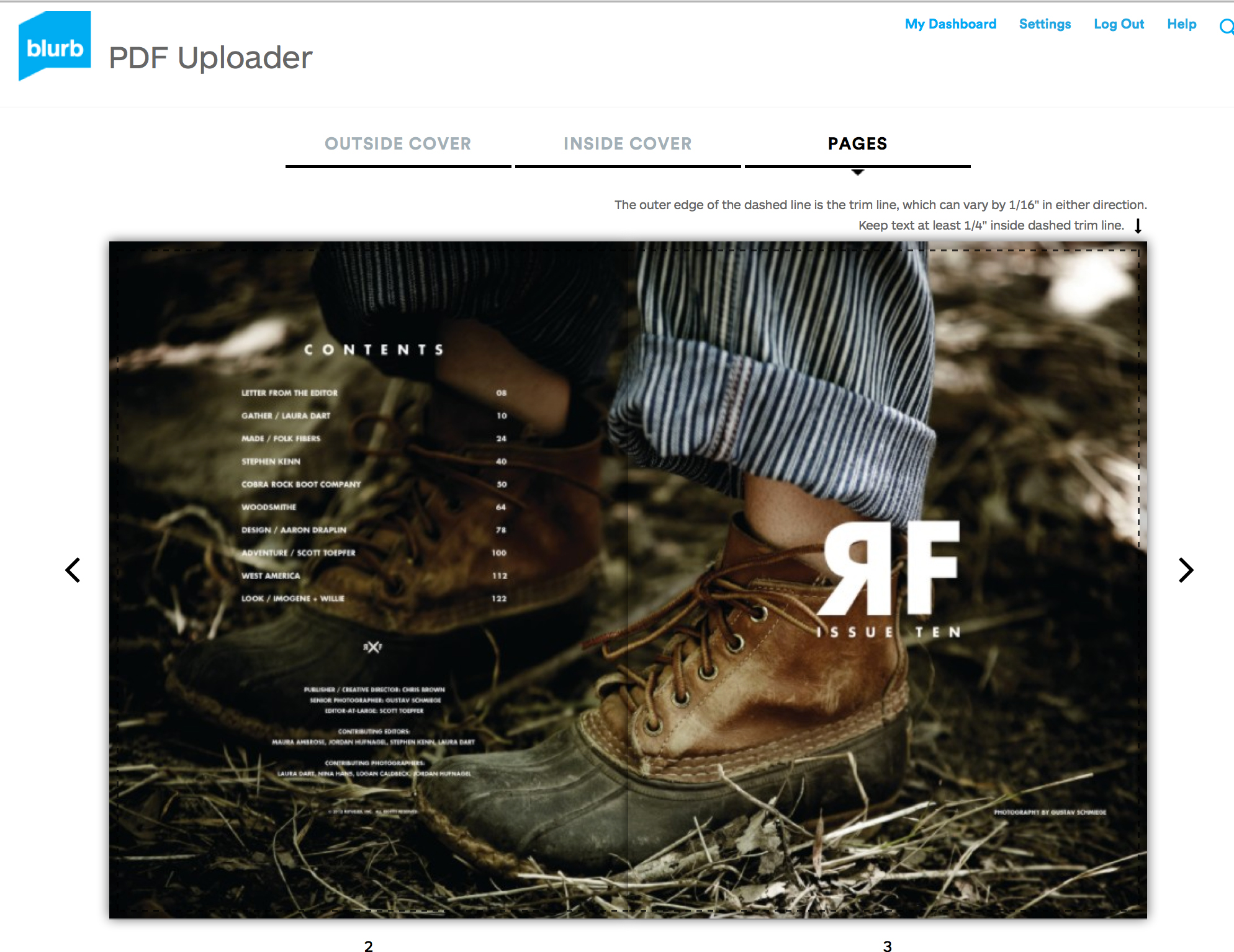 Just go to the Book Types page and choose a book size that closely matches the PDF you have ready to go. If you decide you want to modify your PDF to fit another book-trim that isn't close to what you currently have, simply go to the Book Specifications Calculator where you can get the exact dimensions for your desired book size.
So, if you have a PDF or want to create one with any application that you prefer, go to the PDF Uploader and get your book published quickly and easily!
Have you used our PDF uploader? Have tips or tricks that helped? Why did you choose to use a PDF?
Talk about it in the comments below!