Allan Jenkins' work combines the best of traditional and modern techniques. For example, his Victorian-era cyanotype prints are created from digital negatives and his self-published print books are based on his hand-sketched notebooks. Jenkins' ability to succeed in both the fine art and commercial photography worlds is a testament to his craft. He was kind enough to talk to us about his process, his work, his thoughts on the state of photography today, and the books he has made with Blurb.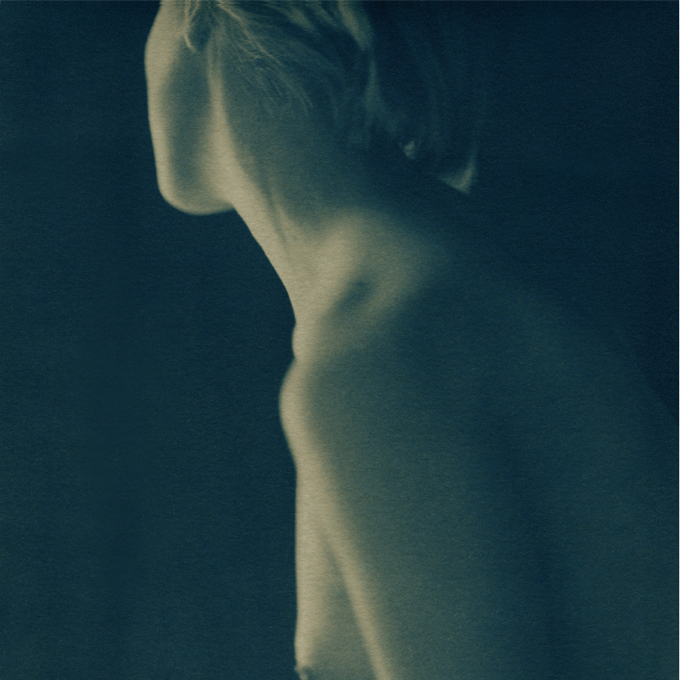 What was the idea behind creating the Organic Photography Notebook?
The Organic Photography Notebook started with a series of sketchbooks to which I kept adding images and tests. They were a place to keep track of my photo shoots and the progress of my workflow. The practice is based on the approach of a fine art painter; the idea is to jot down preliminary studies and observations before, during, and after every photo shoot. This hopefully improves the final results and helps you remember little details. It's a discipline I learnt at art school when I was studying life drawing and painting.
After a few years, as my work diversified, I found myself creating various handmade notebooks, all on different specialist subjects: Cuban Notebook, Still Life Notebook, figurative studies.
As these detailed sketchbooks gathered momentum and content, they gradually became a body of work. When I discovered Blurb, it was obvious to me that my passion for creating notebooks could be adapted to creating books. Designing layouts became second nature, as I constantly updated my notebooks over the years. I also enjoyed writing in a descriptive way about the process, the subject matter, and the journey of discovery.
I eventually published a book in 2006 called "the nude photography notebook". This was followed up by The Unseen Cuba, which is based on The Cuban Notebooks, and The Organic Photography Notebook.
"Creating the books through Blurb is a very satisfying and therapeutic experience. I have so much content that has built up over the years that finally to be able to present it in a book form feels like the final statement."
Have you been inspired by similar notebook books by other photographers?
I was always inspired by artist studies and sketches and often took inspiration from the journey of the process; the methodology, the search for creativity, the inspiration, the influences, the vision, and approach to developing one's personal style. One notebook from another artist that really inspired me is Peter Beard's Africa.
Your interests seem so wide-ranging: Cuba, organic forms, architecture… is there anything you haven't done that you'd love to do?
I have had opportunities to travel to Cuba because I'm fluent in Spanish and was asked to translate for a delegation of miners in 1995. After that first trip, I was invited back several times and therefore started the story and journey of The Cuban Notebook.
The architecture book is also a very personal story. Matt Livsey Hammond was my long-time neighbor and a fine art metal designer, creating everything from sculptures to balustrades to magnificent spiral staircases. I have documented his work since the beginning, so in many ways it's another Notebook. However in this case, I had to create a more commercial book to help Matt impress interior designers and promote his work worldwide. The  book includes some behind the scenes glimpses and observations of his working environment, but the main chapters are based on final results and finished work in situ.
Most of Matt's clients are wealthy and famous, so the book will be a promotional vehicle for his work and my photography simultaneously.
We read a lot of "doom and gloom" posts about the current state of the photography market. What's your take?
In order to survive in today's photographic business, one has to be open to new ideas and have more than just the skill of taking a good photo. It's about multi-tasking and looking to make income from a variety of sources. As a freelance photographer you have to be good at promoting yourself, networking, creating various styles, and having your fingers in various pies.
Does creating your books give you insights into your work that you wouldn't otherwise have?
Creating books through Blurb is a very satisfying and therapeutic experience. I have so much content that has built up over the years that to finally be able to present it in book form feels like a final statement. This process was needed in order to covert these sketchbooks into a printed form, and make them available to other people worldwide. Not only does it give me the confidence to say, "Here is my Cuban series" or "Here is my still life series," but it helps me approach galleries or potential art buyers, advertising agencies, editorial, etc.
And that's not to mention the fact that editing and presenting the work in book form makes us think about what we have been creating for so long and how we can make a concise version of it.
Do you have a favorite photo from your archive?
I have various photos that hold memories of amazing moments that I cherish. But as far as a favorite individual photo … my mind is constantly looking for the next one, so I can't hold on to one as a favorite. In some ways this explains the notebook theory, creating various sketches of a subject, as one image isn't enough to get the full story across.
As the years go by, our taste and vision change and develop. Often what seemed like the best photo becomes a detail of a bigger picture and story to be told.
Do you use digital photography as well as analog processes? If so, what's the balance for you?
I started out processing film in the darkroom, and was immediately hooked. I was shooting 35mm, then medium format, soon to progress on to large format, 5×4-inch field cameras. Finally I bought myself a 10×8 camera in 1997. It was an obvious progression, scaling up all the formats, like a hunger for more technical exploration, just to get the message across via printing techniques. For me the process became a language and the cameras were my tools of choice. I wanted to create art and dedicated myself daily to that discipline.
Eventually, in 2006, I was offered a commercial job that involved shooting on digital. From then onwards my work has been divided. Film and analogue are my artwork and digital is my commercial work. Both The Unseen Cuba and The Organic Photography Notebook are examples of analogue photography and specific printing techniques, such as the toned cyanotype. These processes have become my trademark in the fine art industry and will be in art galleries and museums for many years to come. Thanks to Blurb, I'm able to promote my processes and present these books to other people interested in the alternative 19th century photographic techniques.
In addition I have recently given lectures and talks to students about vintage B/W photography and the Blurb books have been incredibly useful for teaching, displaying, promoting, and putting points across clearly.
I encourage all my students to make notebooks and to publish Blurb books of their own work. I try to get them to think about their content and create a portfolio book.