Because I walk around with an instant camera much of the time I often get these three questions:
Does it work?
Is that a Polaroid?
Can you still get film?
The answers are:
Instant photography is a really singular thing—somewhere between fast food and slow food. The photos can be used on their own or collaged into other artwork. Instant photography captures the moment, but has also been the source of enduring artwork.
With Christmas approaching, I thought I'd show a few ways to help the photographer on your list get into instant photography.
1) Cheap and Easy: Fuji Instax (Mini and Wide)
Fuji Instax is ridiculously popular—it's a top seller on Amazon, in fact. On the plus side: it and its cameras are easy to find (most any camera store will have it, as will Urban Outfitters, and many other retail outlets). There are two formats, the business-card-sized Instax Mini, and the Instax Wide. On the minus side, none of the cameras are really great—though they are fun to use. Here are two choice options:
Lomo'Instant Wide: It's a chunky camera, with a couple of manual options. The lens cap also becomes an infrared remote. Additional lenses are also available. The Instax Wide film is nice and big.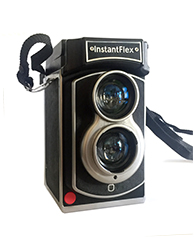 Price: Starts at $199.00 at Lomography.com
Mint TL-70 Instaflex: While I haven't loved the results using the Instax color film, Fuji's new monochrome film makes this camera a wonder. This twin lens reflex camera is modeled after the Rolleiflex. But instead of roll film, it shoots onto Instax Mini. It's not just retro for the sake of it—there are advantages to this kind of camera. This has many manual options, giving you plenty of control, including aperture control and manual focus. The biggest con? Everyone will ask you about it.
Price: Starts at $389 at Mint-Camera.com
Note: Fuji makes its own Instax cameras too, starting at around $60. I haven't used them enough to recommend them, but many people find them good for entry level instant photography.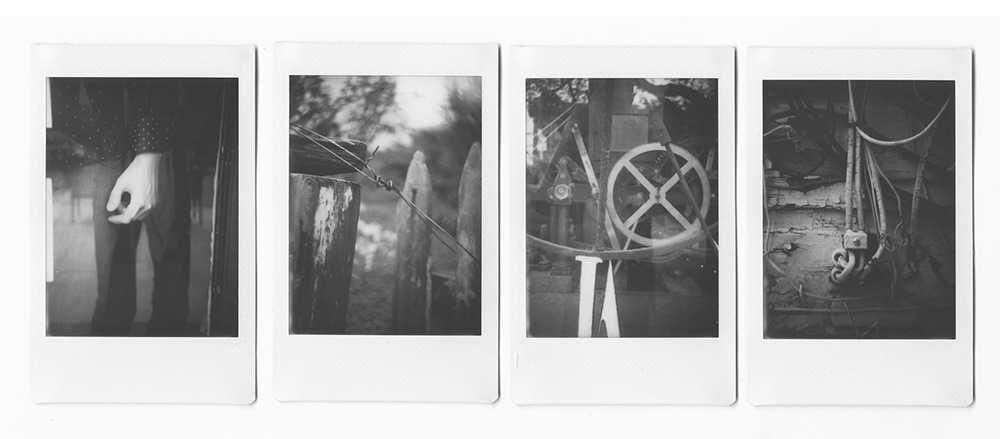 2) Get Involved: Polaroid cameras shooting Impossible Project integral film.
There is nothing like a Polaroid. Nostalgia aside, the cameras produced by Polaroid during its heyday are spectacular. Film is currently produced by a company called The Impossible Project, based in the Netherlands, a company working to reengineer the instant film. This color film is more expensive than Instax, takes longer to develop, and can be a bit finicky (to be honest, I don't love it). The black and white is also expensive, but fast to develop and so beautiful. So, why use it? Like I said there's nothing like a Polaroid. Here are two options:
Vintage Polaroid: Yes, these can still be bought. The SX-70 and SLR 680 are the best and most manual versions, so you get the most creative control. Then there are the varieties of lower-priced models like the SX-70 One Step, which comes in more varieties than I can list.
Price: You can get a one-step for as low as $40 on eBay. You can drop $600 or more on a refurbished SX-70 MiNT Camera. Or check the family attic.
I-1 by the Impossible Project: This is Impossible's first foray into the world of cameras. It's very modern and unusually designed. Bluetooth will connect it to your smart phone and allow you to take advantage of zone focus and manual exposure control. To me, it lacks the charm and simplicity of the older cameras and there are some bugs to work out, but they excel at portraiture with the built-in ring flash.
Price: $349 at impossible-project.com
3) It's Complicated: Polaroid pack-film cameras with Fuji fp-100c or 3000B.
Before the integral film described above, Polaroid made a beloved peel-apart film. When they stopped, Fuji continued on. Recently, they've halted production. Film can still be found (about $30 or more for ten shots) and we all hope someone else picks up the production mantle again. Would I recommend buying one of these now? It's hard to say. But I'll keep using mine until the film runs out.
The Land Camera 250: There are so many models of these cameras, each with its own quirks. I've had my 250 for years and it's served me well.
Price: $50 and up on eBay.
Have I helped? Made things more confusing? As with anything, start small if you're not sure. Have fun with an Instax 8 and decide if instant is right for you.