When we knew we wanted to interview a wine blogger, we, of course, wanted the best in the world—and we were lucky enough to get a hold of him for a chat. Meet Alder Yarrow, of Vinography.com.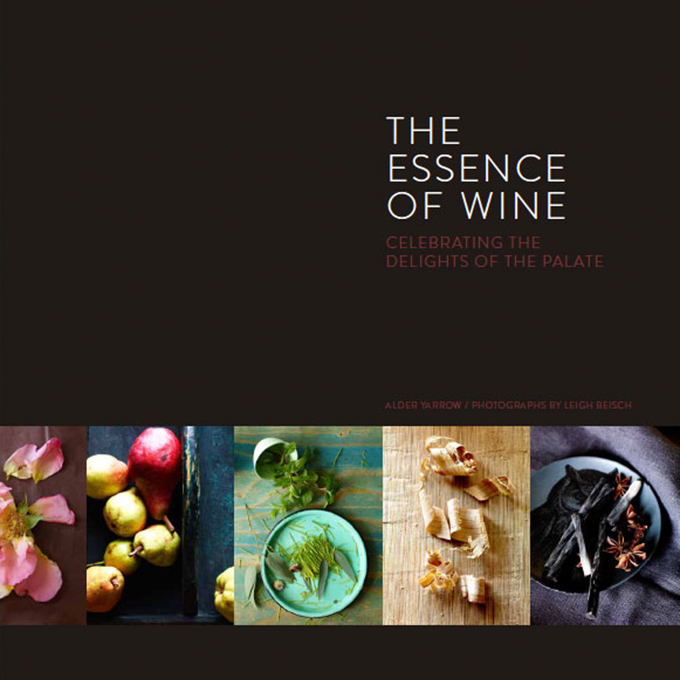 Here's what he has to say about himself. "Alder regularly speaks and presents at wine events around the world includingSymposium for Professional Wine Writers at Meadowood in Napa Valley and the Aspen Food and Wine Classic. He has also appeared as a panelist and speaker for events and organizations such as Wine 2.0, The Commonwealth Club, and the Churchill Club. He is currently a member of the editorial board for Sommelier Journalmagazine, and the author of the Sonoma and Marin County chapter of the recently released behemoth, Opus Vino a comprehensive look at the world's wine regions and their best wines"
That's…impressive. Now let's get into how this world-class wine blogger got the idea to turn his blog into a book, and how he did it with Blurb.
First, can we get a little background? What made you passionate about wine?
"My real love of wine began while I was studying for a time in England. The food served in the colleges at Oxford University in the early Nineties was awful, and so I found myself cooking for myself more and more. Thinking that the civilized thing to do would be to drink wine with a home-cooked dinner, I would go down to a local bottle shop and buy a wine. Too intimidated to talk with anyone at the shop, I'd simply look on the lower shelves that I could afford and pick a label that looked interesting.
I really enjoyed this exploration, which opened up a whole world of flavors and grapes and places to me, and so when I returned home to the US and completed my degree, I continued to buy wine and cook a lot, both with increasing passion."
How did you discover Blurb?
"By day I run a design agency that does, among other things web site design. I bid on the project [the Blurb site] and we won, and ended up helping the launch the company's initial web site. Since then, I've become a father, and have made books of baby pictures and more with the service."
How did you get the idea to create a book from your blog posts?
"I've had several ideas for either re-purposing my blog content for a book over the years, or creating something new in book form, but hadn't found the motivation and time to do so yet. But once I started this series on my site called The Essence of Wine, I knew it needed to be a book."
What's the idea behind the book—what is it for?
"The idea behind the book is to give either aspiring wine lovers or those deeply in love with wine a visual celebration of the many aromas and flavors in wine, while teaching them something at the same time. My collaborators, award-winning food photographer Leigh Beisch and stylist Sara Slavin, have created 60 images of different wine aromas and flavors to accompany a small bit of prose I have written about that essence.
Along with each gorgeous photograph and my essay, I also provide wine recommendations for anyone who is interested in tasting or smelling how that essence gets expressed in wine. The book is really an art project as much as it is a book about wine. It's a classic coffee table or gift book—not something you'd necessarily read cover to cover, but something you'd flip through while curled up on the sofa, with a glass of wine in hand, of course."
Are you interested in turning your book into an ebook?
"While the photography really lends itself to a rich print presentation, there's no reason that people couldn't also enjoy it on an iPad or other tablet."
Can you elaborate on your book proposal?
"I put together a 23-page book proposal that I delivered to various publishers, and was rejected by all. The basic reaction was though the images were fantastic and the prose beautiful, the book was too arty to sell. The only thing that these publishers seem to be interested in is yet another instructional book about wine. Maybe I should have just titled the proposal "How to Drink like a King: $20 Wines That Will Blow Your Mind.""
How was the book-making process? Is anything surprising you?
"I've made Blurb books before, so no surprises. I'm enjoyed using the Lightroom®  functionality, which is quite convenient since that's where I keep my images."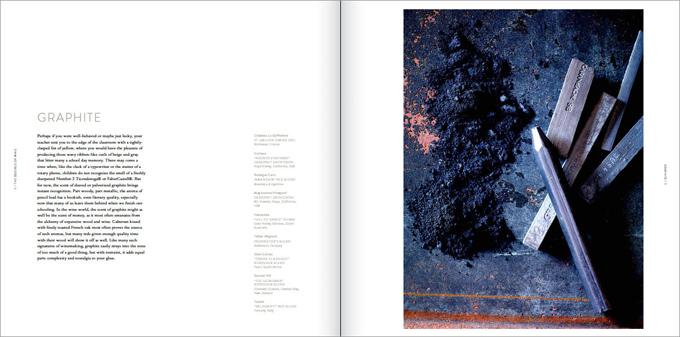 What are your plans for the book?
"I launched a small Kickstarter campaign to pre-sell the book and get some funds to have a professional designer do it, and then was off to the presses. I sell it on my blog, and a few other outlets that are relevant."
If you're thinking about turning your blog into a book, just like Alder, we've got the resources for you. With Blurb you'll get no big upfront costs or lead times, but you will get everything you need—free book-making tools, online sales capabilities, and tips and support—to share and sell your book effortlessly. Set your own price and keep 100% of your profits, get volume discounts and print your own beautiful books on demand. Turn your blog into a powerhouse of profitability with Blurb.