Writers working in every genre and at every experience level face the same question at some point in time: How do I start writing every day? Establishing and maintaining a writing schedule and routine takes perseverance. And writing doesn't just magically happen, so you have to make a plan.
For aspiring writers just getting started, finding a balance of time and discipline can feel especially hard—so here are some writing tips and ideas for getting over that hurdle.
01 Have a dedicated space
One of the great advantages of writing is that it can ultimately be done anywhere, with very few supplies. However, when you're trying to establish a new writing schedule, it's best to keep your writing location consistent. It doesn't take much—a small desk, a comfortable chair, and good lighting. Keep your workspace free from clutter and try to minimize household activities or interruptions happening around you (reach for those noise-canceling headphones).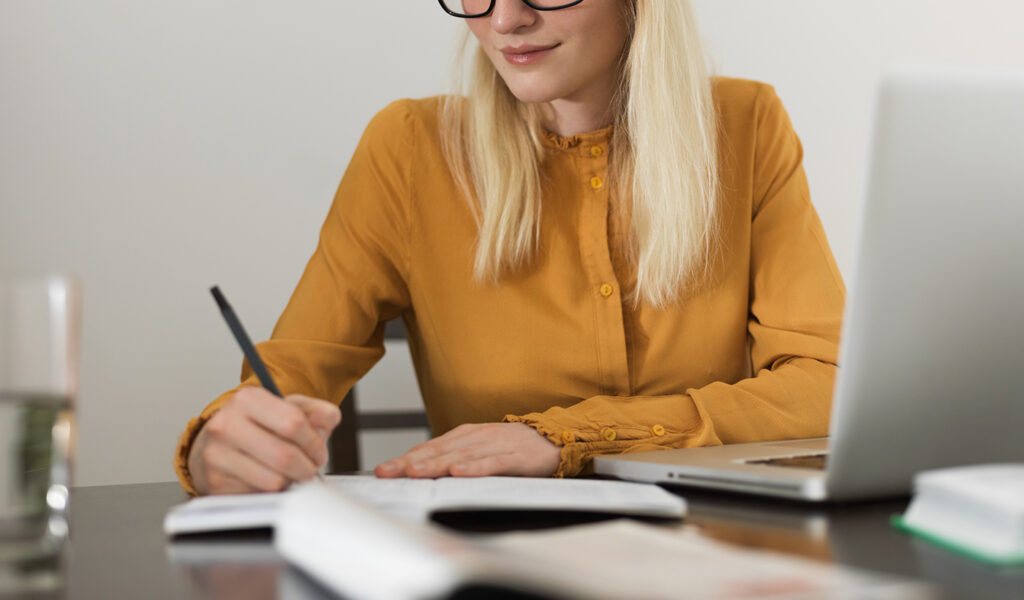 02 Choose a time of day
Schedule your writing sessions at a time of day that you feel the most alert and energized, as it will increase your chances of staying focused and motivated. It also helps to choose a time slot that you have control over (don't schedule your writing time to start at 5 p.m. on the dot if your workday meetings often run late). It's up to you to protect this time for yourself. Some people prefer all their writing sessions to start at the same time. If your day-to-day schedule varies, you may need to customize accordingly (Monday/Wednesday/Friday 6:30 – 7:30 a.m., Tuesday/Thursday 7 – 9 p.m.). Just make a clear plan, so you can actually commit to it.
03 Decide on a duration for each session
Start with a minimum amount of time you want each writing session to last, and be realistic. Will you be happy if you get 20 solid minutes of daily writing time, or are you aiming for 2 hours? Create a writing schedule that you can really stick to for two to four weeks. Then once you're in a groove, you can start to reserve time for longer sessions that allow you to keep the momentum going. Growing as a writer does involve stamina!
04 Maintain a sleep schedule
Writing takes energy, concentration, and creativity, so it will be very hard to stick to a daily writing routine if you're always physically tired and losing focus. Make sure that you're getting enough sleep so you can feel refreshed and motivated the next day. Keep an eye on habits you've developed around bedtime or early morning activities that are highly distracting and cut into your sleep or writing schedule (minimize TV/screen time and social media scrolling at the beginning and end of each day).
05 Make time for reading
Reading is probably what inspired you take up writing in the first place, and it's one of the best ways to keep your writer's mind active. It is absolutely essential to read books in the same genre you write in, and obviously highly encouraged to read up on other subjects too. Dig into the classics and contemporary works, read bestsellers along with small press publications and literary journals. You may even consider joining a book club. Stay curious and be discerning. The more you read, the more your language and writing skills will improve—and the more you'll want to write.
06 Set a daily goal (by number of words or pages)
At first, it may feel like you do more sitting than active writing at your desk, so consider setting a goal for each writing session. Maybe you are working on a novel and you want to write 1,000 words per day. Or you want to finish a new poem for your poetry collection or two pages of dialogue for a short story. Whether you are measuring by word, by page, or by scene, have a target in mind before you start so you can track your progress and build confidence.
07 Study the craft
Learning writing techniques is part of thinking and working like a writer. You can read essays, book reviews, writing websites, or blogs that discuss the craft of writing and analyze written works. Online writing exercises and prompts can push you outside your comfort zone and help you develop new skills. You can study specific literary techniques or poetic terminology—anything that you can add to your toolbox as a writer.
08 Prioritize your projects
Many writers are inspired to start a writing schedule because they have a specific project in mind, whereas others have a lost list of ideas going. Create one notebook or journal where you can record new ideas and inspiration, and use a different notebook for composition (the same applies if you are creating documents on a computer). Then you can choose one project to focus on for the week or month. Most people find it easier to stay organized and be productive when prioritizing one book or one project at a time.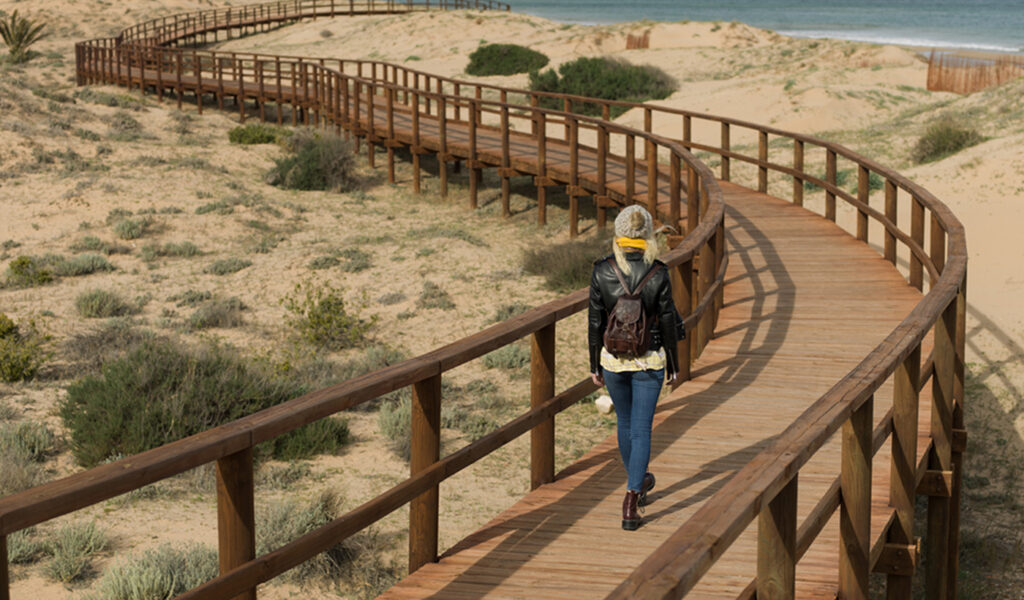 09 Reward yourself (and be kind)
While it's important to have a writing schedule, it's also important to know that some days will be harder than others—so don't expect a flawless, breezy experience every time you sit down. On days when you do make an exhilarating leap of progress or reach a weekly or monthly goal, make a point to reward yourself—visit a friend, take a walk, treat yourself to a special meal. Remember to nourish the other sides of yourself and that will in turn feed your writing.
10 Join a writing community
The company and conversation of fellow writers is invaluable. If you enjoy discussion, consider joining a writing group in your community or online. Having friends and writers in your life means you can exchange work and provide feedback to each other, share updates and resources, and discuss all things literary. Talking and thinking about books and writing also keeps those things top of mind as you move through each day.
For more ideas, explore the blog and check out our beginner's guide to writing a book.
---