When I hear the word memoir, my thoughts drift toward a president penning their experiences from public office. But memoirs are not relegated to politicians or celebrities. Anyone can write a memoir and some of the most interesting ones are written by so-called ordinary people who happen to live extraordinary lives. Memoirs also make thoughtful gifts that honor the achievements and stories of individuals and groups.
If you are interested in writing a memoir (go for it because we all have a story worth telling), but if you need a nudge to get started, consider these ideas:
Personal memoir – A memoir can be based on your account of an event or experience. It could be an adventure like the time you hiked the Appalachian trail, a struggle, or an era in your life (when you worked in the Peace Corps in Rwanda).
Tribute memoir – The memoir doesn't have to be about you. Try making one as a tribute to your family's history or an individual in your life. It's a fun way to celebrate and honor others, and give as a group gift. If you are a family that has large reunions, it could be an amazing takeaway.
Travel memoir – This could focus on your travel experiences. Where did you go? Who did you meet? What did you learn? These can be fascinating and inspirational for both yourself and others. It will be really interesting to look back upon your thoughts, or for your kids and grandkids to read someday.
Coming of age – Write about your transition from childhood to adulthood or another shift later in your life. What significant events or experiences changed you and how? These can be really important reads for others experiencing their own coming of age.
Spiritual – Human are deep creatures. We often search for spiritual meaning and purpose, so your memoir can be about just that. Lots of people are going through what you are and would love to read it. The acts of reflection and writing may open up a treasure trove of knowledge for you too.
As an added bonus, crafting a memoir provides numerous benefits for its creators. Many people swear by its mental benefits including, but not limited to cathartic release, reminding themselves of accomplishments, practicing gratitude, and motivation for the future.
When you couple those personal benefits with the chance to honor and tribute another individual, you can't go wrong with a memoir for your next book. If you need some inspiration, be sure to check out these three memoirs from the Blurb bookstore.
Are You Ready For a Bumpy Ride?
by Charlotte Stokes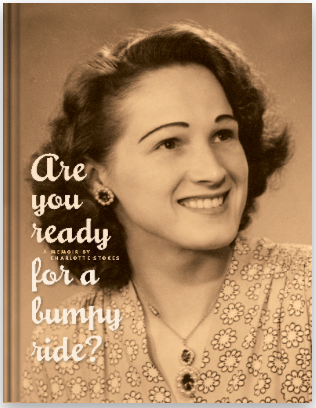 by Mary Tillman with Narda Zacchino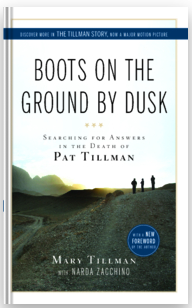 General Thinker
by Remo Giufé
Good luck! And if you have a favorite memoir or idea for one, be sure to share it with us in the comments.