From Bananaquits to Boobies
A Photographic Gallery of the Wild Birds of Anguilla
by Jacqueline A Cestero
About the Book
Anguilla is home to some of the most beautiful beaches in the world. Miles of white powdery sand that can't be topped. With several ponds dotting the main island and a number of offshore islands and cays, a large number of birds make Anguilla their home for at least some part of the year. In particular, Dog Island has become an integral part of the breeding of seabirds throughout the Caribbean.



This book highlights just a few of the many species found on this tiny island paradise.
Features & Details
Primary Category: Fine Art Photography
Project Option: Standard Landscape, 10×8 in, 25×20 cm
# of Pages: 160
Isbn

Hardcover, Dust Jacket: 9781320017985
Softcover: 9781320017978

Publish Date: Jan 21, 2010
Language English
Keywords

Wild Birds

,

Nature Photography

,

Anguilla

,

Birding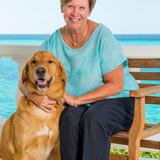 "Jackie" Cestero is an avid photographer and bird watcher. She first came to Anguilla in 1984 and fell in love with the quiet beauty of the island. Anguilla became her full time home in 1998. Jackie was a volunteer for The Anguilla National Trust Monthly Bird Monitoring Program from 2007 to 2012. She served as Project Manager for the Dog Island Restoration Project from 2011 to 2012. In 2010 she founded Nature Explorers Anguilla, the first ecotourism company on Anguilla providing birdwatching tours to the islands wetlands and offshore cays. She brings her passion for the island and its natural beauty to every excursion. Jackie is the author of a number of books about the island's wildlife and is a regular contributor to publications that highlight the natural and cultural aspects of Anguilla.