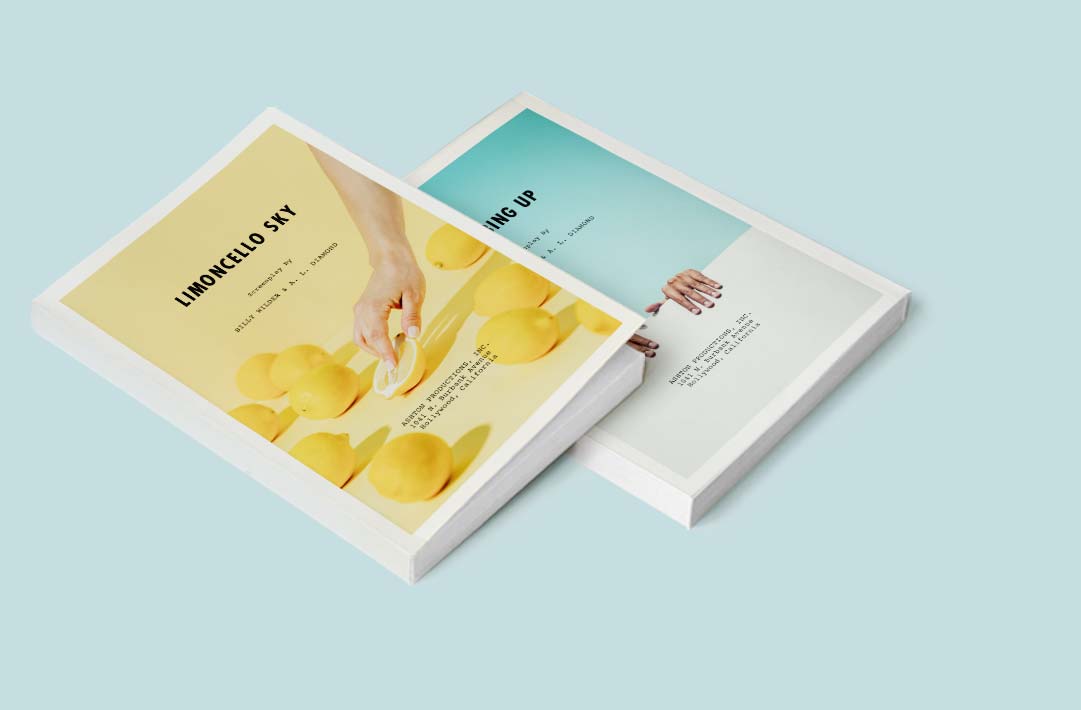 Set Up Your Story
Storyist for Mac helps you track your plot, characters, and settings. Keep your details organized and accessible in the cloud, while creating a submission-ready manuscript.
A Powerful Writing Tool
For Novels & Scripts
Focus on the writing,
not the formatting.

Create properly formatted manuscripts and screenplays. Storyist uses a rich-text editor that supports comments, images, headers, footers, and style sheets and offers manuscript and screenplay templates.

Keep an eye on the
bigger picture

Storyist lets you sketch out a story using index cards and then refine it with customizable plot, character, and setting sheets. Storyist can even display your index cards next to your manuscript as you write.

Store it all
in the cloud

Storyist organizes your novel manuscripts, screenplays, research, and other project-related writing and can store them in the cloud so you can have your notes and materials wherever you go.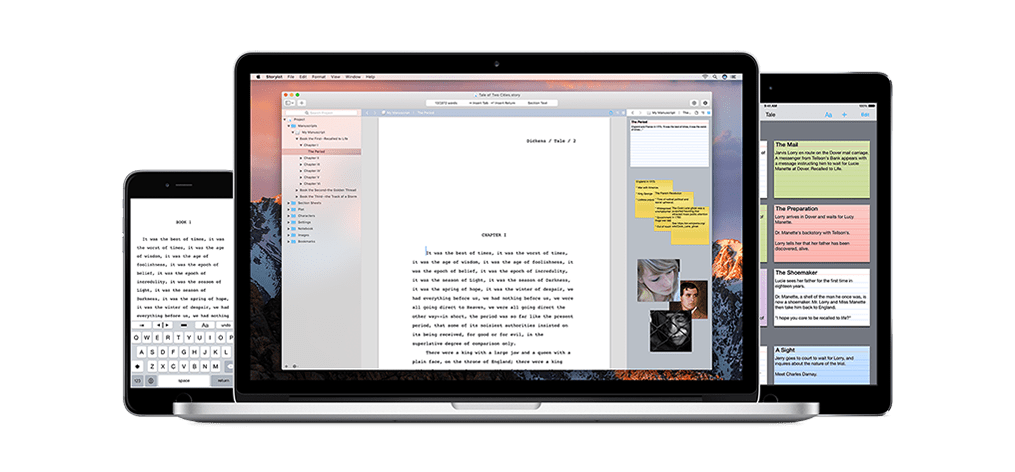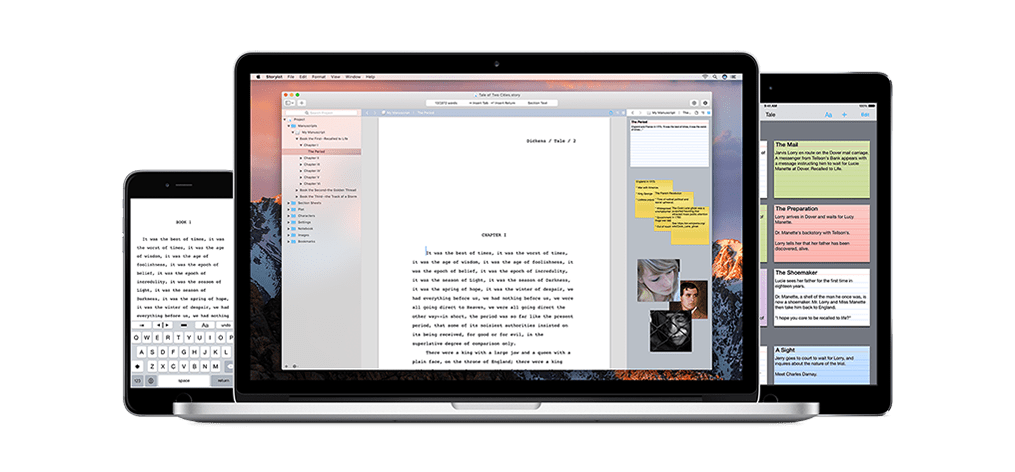 Blurb Users Save 50%
Get 50% off Storyist when you use code BLURB502018 at checkout, through 7/1/2018.