SIMPLEnetworking
Ebook
Creating Opportunities...The new form of success!
by Chi Chi Okezie
About the Ebook
Get 50 effective tips for business networking at your finger tips. Learn how to build relationships properly, build your brand and build your credibility and trust.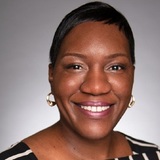 SIMPLEnetworking, LLC is a consulting firm based in Atlanta, GA which specializes in business networking, diversity and inclusion and cultural awareness. SN offers quality services and products to major corporations, the federal government, associations and institutions. SN assists with professional, career and business development. SN was also granted a Proclamation for Business Networking Day on November 13, 2017 from the City of Jonesboro, GA. SN wants to change the way you think about networking. Networking is a lifestyle and a tool for success.