Co-create a Spirited Life volume-2
Ebook
by Pratibha Malhotra
This is the price your customers see.
About the Ebook
Co-Create a Spirited Life, volumes 1 and 2 are compilations; nuggets of the expansive wisdom that Pratibha embodies.

Life outside is merely an imprint of what is within your mind, your body, and your heart. Every incoming moment is a reflection of the thoughts that you let stay and shape into your choices. The disregard of the play of thoughts in your mind plays havoc and creates discomfort and unease for you in many ways.

Just like the farmer prepares the soil and chooses to sow the seeds that will bring him a good healthy crop and harvest… each one needs to cultivate the mind with choicest seeds of thought that will contribute towards a satisfactory gentle, friendly attitude. That is what will enable you to script out a life rich with peace, lightness, and harmony.



What is Life?

Who are you in the continuum of life?



These questions are answered simply in these books; they kindle the knowing that only you have charge over your thoughts, and it is possible to create a life guided by mindful choices to experience and live more easefully.

Let Co-Create volumes 1 & 2 be your partners in this journey. Each message leads you to clarity and answers to various situations of life. These are like the flame of a torch in the dark.




Primary Category: Inspiration
Additional Categories Self-Improvement, Health & Fitness
Version Fixed-layout ebook, 50 pgs
Publish Date: Jun 22, 2021
Last Edit Jul 26, 2021
Language English
Keywords

quotes

,

courage

,

confidence

,

freedom

,

Happiness

,

Lifestyle

,

Health

,

empowerment

,

Self love

,

Fitness

,

spiritual

,

motivational

,

Balanced

,

Relaxed

,

Peaceful

,

Wellness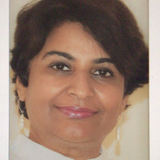 Pratibha Malhotra is the founder of a non-denominational organisation called Loving Life. The organisation is an expression of who she is. It is a unique school that spreads love, compassion and joy for life and all it encompasses. Pratibha has a holistic approach and works at upliftment of society at various levels. She helps and guides each one to recognise and unite with their truth...the voice and goodness of life within their being. The clarity in expression of life's wisdom through her guidance leads each to find the limitless source of all love and satisfaction...that is the consciousness of Life..in you. These books are compilations; nuggets of the expansive wisdom that Pratibha embodies. Speaking Tree articles https://www.speakingtree.in/article/education-a-ladder-up-or-down http://www.speakingtree.in/article/crystals-for-self-empowerment to me http://www.speakingtree.in/blog/the-mystery-behind-thoughts http://www.speakingtree.in/article/unconscious-thought-pat