The Grand Lady
The Iowa State Capitol Through An Artist's Lens
by Shauna L. Humrich
About the Book
High on the hill overlooking Des Moines the "Grand Lady" or Iowa State Capitol stands in all her grandeur. The 142 page book is a photographic journey through the capitol, from basement to the dome. Included is a brief history of the building and the names of those artists and artisans who contributed to this wonderful building. The photographs are my attempt at telling and preserving her artistic history.
Features & Details
Primary Category: Arts & Photography Books
Additional Categories Architecture, Coffee Table Books
Project Option: Large Format Landscape, 13×11 in, 33×28 cm
# of Pages: 144
Isbn

Hardcover, ImageWrap: 9781034249306
Hardcover, Dust Jacket: 9781034249290

Publish Date: Jan 11, 2021
Language English
Keywords

Humrich

,

Photography

,

State Capitol

,

Iowa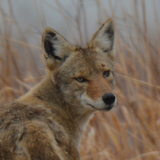 Photography is my passion. I began shooting at age eleven with a little Brownie, but not until I dared to enter a photography competition at the Ankeny Art Center did I allow myself to really share my passion. To believe there are others who enjoy the art I create was the greatest award I could have received from the event. Every individual, animal, plant, and object has intrinsic beauty. Behind the camera I can take the time to see, hear and feel the story or rhythm being projected. We all color our worlds with our own mixes of paint and I hope to capture moments, colors, lines, and reflections that will inspire folks to slow down and enjoy life's simple pleasures or see the scenes of everyday life in a new or different light.