The Men from PitStalker 3: 2017-2021
by Ghaleon
About the Book
Models who appeared on PitStalker site during years 11 through 15.
Features & Details
Primary Category: Fine Art Photography
Additional Categories Model / Modeling
Project Option: Standard Portrait, 8×10 in, 20×25 cm
# of Pages: 148
Publish Date: Aug 25, 2022
Language English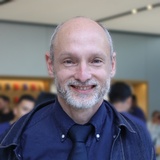 I am from Puerto Rico, and have lived in California since 1995 and in San Francisco since 2002. I take photos of models, architecture, landscapes, cars, and food. I use photography to share my vision of beauty with the world.