About the Book
POLYMORPHIC is a prose-text-image assemblage. A singular work of poetry as visual art. The collection contained in the book is a rough mix of conversations and communication-projectiles from aberrant souls lost in some circumstance or another. Voices are a punctuated meditation of visual texts concerned with the status of contemporary aesthetics and the cultural environment of disconnected intentionality. The book is a collection of text and image works from various projects generated in the Middle East and Thailand.
Features & Details
Primary Category: Arts & Photography Books
Project Option: 6×9 in, 15×23 cm
# of Pages: 128
Isbn

Hardcover, ImageWrap: 9798210626929

Publish Date: Sep 02, 2022
Language English
Keywords

prose

,

short story

,

art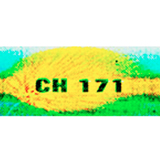 The published works function as Exhibition Novels, a format that offers a catalog of visual art embedded in all manner of narrative invention. The collections of short stories and limited-edition graphic novellas attempt participation in a literary esthetic that sifts through existential conflicts of media-narrative and the representation of the self in historical time. The feature-length novels are immersive and cinematic sagas fusing historical non-fiction with metaphysical invention to advance the notion that every history is a story always told for the first time.