2020 Civil Unrest
2020 Civil Unrest & COVID-19 Pandemic
by J. F. Bautista
About the Book
The images in this book were taken during the civil unrest and amid the COVID-19 pandemic, the city was placed under curfew from June 1-7, 2020.

Looters and vandals torched police vehicles, protesters clashed with police, commercial burglary, unlawful assembly, obstructing governmental property, criminal possession of stolen property, drugs and substance abuse, consequently business were bordered up and closed.

When I was returning home after work a 6 footer aggressor unleashed a barrage of insults menacing to kill me right on the spot if I do not surrender my cell phone to him, according to his rule I was not allowed to document the unrest taken place at the temporary fenced autonomous zone in Brooklyn Bridge subway station.
Features & Details
Primary Category: Arts & Photography Books
Project Option: Large Format Landscape, 13×11 in, 33×28 cm
# of Pages: 104
Isbn

Hardcover, ImageWrap: 9798211964211

Publish Date: Sep 24, 2022
Language English
Keywords

COVID-19

,

artbybautista

,

jfbart

,

photography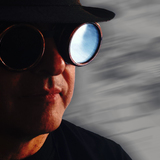 "Born by accident, dedicated to study & forced to work" 2022 2020 Civil Unrest© 2022 NYC AFTER DARK© 2018 Timeline© 2017 Gargoyles, Goblins, Ghouls,...© Published 2016 GHOST ARCHITECTURE© Published 2015 UTOPIAN ARCHITECTURE© Published 2015 Urban Explorer© Published 2015 03-19-2003© 2014 Architectural Hallucinations© 2014 Empty Architecture© Published 2014 Architecture of Subterranean Species© Published 2014 http://www.artbybautista.com website is launched 2013 Architecture of Social Organisms© Published 2012 Reverse Engineering© Published 2012 DARK© Published 2011 J. F. Bautista Architecture© Published 2010 Organic Mutant Architecture© Published 2010 vag-a-bond© Published 2009 BRAZIL, MUNDIART (Exhibit) 2009 Brooklyn Art Project (Exhibit) 2009 USA http://www.jfbart.com website is launched 2008 USA MetroXpress New York, NY (Exhibit) 2008 USA Look At Life Gallery, New York, NY. 2005 USA http://www.3d3u2architects.com website launched. 2004 GERMANY, 'Organic Mutant Architecture'©