About the Book
Welcome to the first ever issue of RETRO GEEK magazine. This magazine will cover
a lot of different topics in the retro community so you can stay up to date on all the
nostalgia. This includes stuff like hidden gems, guides on playing retro games in the modern era, fan art, and more. I will be releasing a new issue each month so keep a look out!
Features & Details
Primary Category: Entertainment
Project Option: US Letter, 8.5×11 in, 22×28 cm
# of Pages: 44
Publish Date: Nov 29, 2022
Language English
Keywords

video games

,

games

,

gamer

,

gaming

,

retro

,

holiday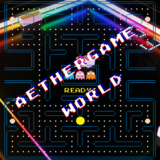 Aether Game World is shop you go to for all your gaming accessories (no games right now) where you can find customized game cases for your retro and modern games, candy, clothes, decor, and more (with more coming soon). We also have our own retro gaming magazine (with more than just gaming in them) called Retro Geek.