About the Book
Gina Quigley is anxiously awaiting her wedding in five weeks, but something prevents her special day and changes the future. She takes a sabbatical to travel alone and sort through her thoughts and emotions. Fate and circumstance, as well as many people open her eyes to new opportunities and adventures. Happy, sad, good, bad, laughter, tears; she certainly does get in touch with her emotions and strange situations. Now, she sees plainly how life can change in.. well.. one second!
Features & Details
Primary Category: Literature & Fiction Books
Project Option: 6×9 in, 15×23 cm
# of Pages: 334
Isbn
Publish Date: Aug 22, 2023
Language English
Keywords

self-discovery

,

adventure

,

fiction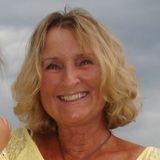 Jean Thimons is a resident of the North Hills of Pittsburgh, PA. She is married with three children and sixteen grandchildren. The book is fiction with bits and pieces of actual facts strewn throughout. Interests include reading, swimming, scrapbooking, boating, traveling, and family get- togethers. The family often camps in the Tionesta area for times of relaxation, fishing, quad riding, boating, a good game of poker, campfire chats, and smores. The family vacation spot is Nag's Head, NC. Everyone enjoys cruises in the Caribbean. Sports for all the grandchildren including football, basketball, lacrosse, soccer, baseball, and volleyball, have Jean and husband, Jerry, planted in many school stadiums throughout the year.