Empty Architecture
by J. F. Bautista
This book is available to buy on Amazon
About the Book
Empty Architecture

Urban and architectural decay often appeals to my imagination. While some consider
the un-finished parts of the city as ugly or disturbing, others feel they make an area more
interesting than the picture perfect urban fabric containing nothing, not filled or occupied.

The fascination with these spaces is widespread and perennial. Decaying structures,
derelict places, doomed spaces and other urban imperfections have been the inspiration
for many architects, artists photographers and writers since long ago. I've been sucked by this black hole of doomed Empty Architecture as well.

From this conception, it's the imagination of the visitor who completes the virtual projection
of the un-built.
Features & Details
Primary Category: Architecture
Additional Categories United States of America (USA), Arts & Photography Books
Project Option: Large Format Landscape, 13×11 in, 33×28 cm
# of Pages: 70
Isbn

Hardcover, ImageWrap: 9781320100496
Hardcover, Dust Jacket: 9781320100502

Publish Date: Aug 18, 2014
Language English
Keywords

licartists

,

plaxall

,

artbybautista

,

jfbart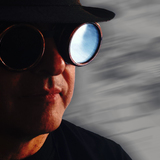 "Born by accident, dedicated to study & forced to work" 2022 2020 Civil Unrest 2022 NYC AFTER DARK 2018 Timeline 2017 Gargoyles, Goblins, Ghouls,...© Published 2016 GHOST ARCHITECTURE© Published 2015 UTOPIAN ARCHITECTURE© Published 2014 Empty Architecture© Published 2014 Architecture of Subterranean Species© Published 2014 http://www.artbybautista.com website is launched 2013 Architecture of Social Organisms© Published 2012 Reverse Engineering© Published 2012 DARK© Published 2011 J. F. Bautista Architecture© Published 2010 Organic Mutant Architecture© Published 2010 vag-a-bond© Published 2009 BRAZIL, MUNDIART (Exhibit) 2009 Brooklyn Art Project (Exhibit) 2009 USA http://www.jfbart.com website is launched 2008 USA MetroXpress New York, NY (Exhibit) 2008 USA Look At Life Gallery, New York, NY. 2007 EL SALVADOR, BIM for Medical Mission International. 2005 USA http://www.3d3u2architects.com website launched. 2004 GERMANY, 'Organic Mutant Architecture'© 2005 project