Outlook Springs Issue 2
The Official In-Intergalactic-Flight Magazine of Cosmix Air
by Langston Brumbletooth
About the Book
Issue 2 of Outlook Springs is an intergalactic radventure full of wacky aliens and zany computers. It's gonna be a long flight ... good thing you have the In-Intergalactic Flight Magazine! Featuring magnificent wordworks by Geoff Anderson, Hedia Anvar, David Bersell, Joe Gilbert, Shasta Grant, Jackson Holbert, Tim Horvath, Sonja Johanson, Morgan Kayser, Sam Landry, Alex Ledford, J. Robert Lennon, Linda Lowe, Mike Luz, Nathan Mann, Holly Mason, Denise Miller, Jessica Hendry Nelson, Amy Neswald, Elise Meredith Parsons, Jim Rioux, Amy Jo Trier-Walker, Cathy Ulrich, Ann Joslin Williams, and Sandra Yannone.
Features & Details
Primary Category: Literature & Fiction Books
Project Option: 6×9 in, 15×23 cm
# of Pages: 214
Isbn
Publish Date: Jan 26, 2018
Language English
Keywords

collection

,

poetry

,

fiction

,

essay

,

satire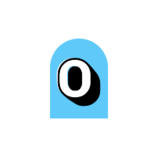 Literary Magazine From Alternate Dimension || Fiction, Poetry, Non-Fiction & Words from Other Worlds || etc.