There's no question that photo books make beautiful holiday presents—to hold your favorite moments in your hand, beautifully printed and carefully curated, makes a gift you can enjoy not only year-round, but for years on end. The trouble is that it's hard to know where to start when you do sit down to make this spectacular gift. If you're looking to create a photo book for a holiday gift, don't worry! Use one of these ideas to spark your own custom book, and then try some of the design tips to make it something you love!
Holiday Gift Photo Book Theme Ideas
Idea #1
Milestones Book
Wherever there's a milestone, personal or professional, there's a camera. From First Communions to big promotions, from drivers' licenses to graduations, from the first 5k to the full 26.2 miles, life is full of big moments. A photo book of those big moments in growing up, in a relationship, or in a career makes a monumental gift.
Idea #2
Travel Album
Did you take a trip with someone? Whether the adventure was recent or in years past, retelling the tale of the trip through your collected photos is a gift that's twofold—a beautiful book AND the chance to travel back.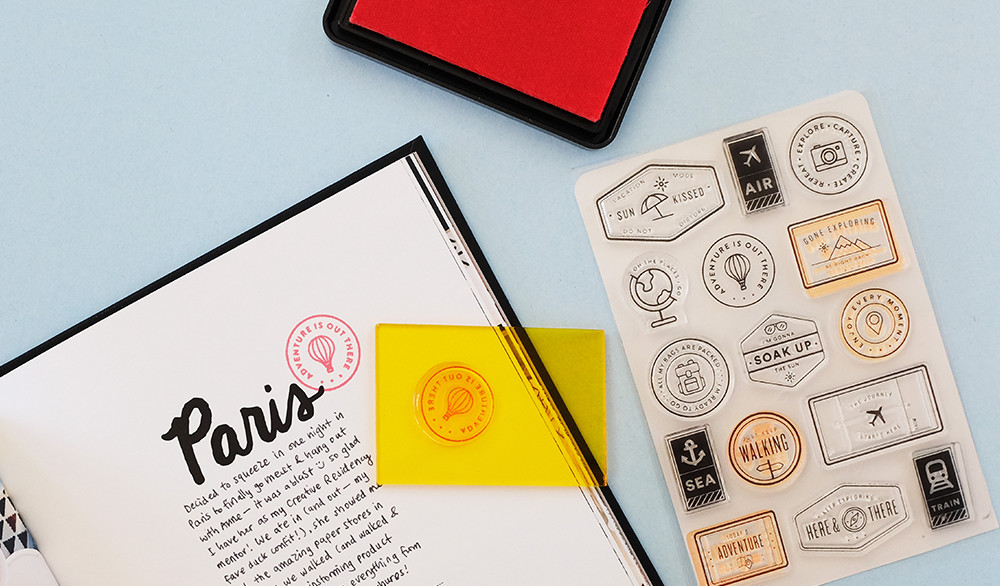 Idea #3
Pet Photo Album
While your pet may prefer a bone or a ball, his or her fellow owners will be delighted to flip through page after page of their beloved furry friend. Try downloading all those photos originally posted to social media and putting them in a small square gift photo book, which can accommodate those smaller-sized photo files.
Idea #4
Boyfriend Book
This goes for girlfriends, too! Gather up all those selfies and shots from those delightful dates and create a sweet album for that special someone for the holiday.
Idea #5
Inspiration and Motivation
Collect the sayings and quotes that spur you on to greatness. Pick your favorite Instagram posts, poems, verses, family sayings, and go-to expressions, and flip through any time you need a pickup. You'll be surprised how much your little book of inspiration inspires others, too! Share the holiday photo book with a coworker, sister, friend—any kind of kindred spirit.
Idea #6
Favorite Things
This is a creative exercise and a great gift. Do a photo shoot of favorite objects, albums, books, maps, clothing, places. Then create a book of these favorite things for a friend or loved one. Not only do you get the creative challenge of making good images of ordinary objects, but they get the pleasure of seeing what they love through your creative eyes!
Idea #7
A Week in the Life
Enjoy the ordinary, little moments. This is a gift for friends and family who may live too far away to be part of daily life—give them an inside peek! Spend one week documenting the routines, funny moments, major events, and meals of a week. Notice the little things. Create captions that give context and insight. Not only might you come away with a new perspective on the mundane, but you'll be able to create a connection with those who can't be with you every day.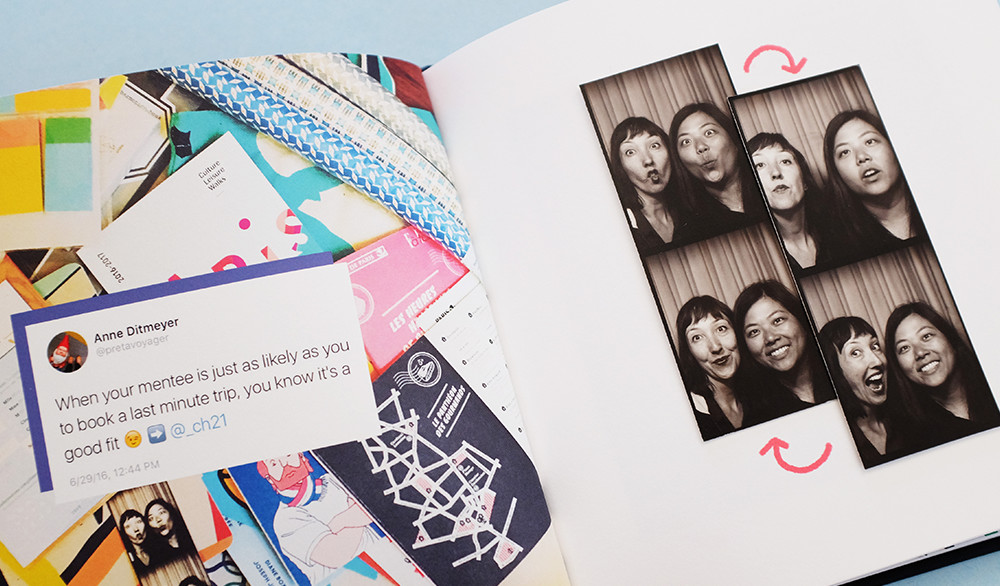 Idea #8
Alphabet Photo Book
Personalized ABCs! This works as a holiday gift for young and old alike. Use the letters of the alphabet as a guide for favorite objects, songs, movies, quotes, places, and spaces. From pairs of shoes to pets to travel destinations, an alphabet book is a great way for someone to feel loved and celebrated from A-Z.
Idea #9
Favorite Movie Quotes/Song Lyrics
Pair your classic photos with favorite lines and quotes. Can't think of a caption for your friend or family album? Try completing the whole album by pairing photos with Seinfeld quotes, Springsteen song titles, or top-ten albums. Or the songs that were on the radio during that summer when the photos were taken. The possibilities are endless!
Idea #10
Color Book
Create and collect images as a celebration of a color or color scheme, like Matt Crump's PINK, from his Candy Minimal feed. You'll get the chance to work your creativity, and you'll also get a beautiful homage to a favorite hue that'll surprise and delight friends, family, or anyone else who calls that color a favorite.
Idea #11
Gallery Book
This works for parents, grandparents, or anyone else who adores your budding child artist. Create a "museum exhibition" catalog of all those school projects and artworks that live on the fridge as a gift for the holidays. There may only be one original work, but when you photograph the project and catalog it, family from all over can have a copy to enjoy—and you get to make space for new creations as they come home!
Idea #12
Hometown Travel Book
Photograph your hometown and its attractions through the eyes of a visitor. Visit the monuments and parks, best restaurants, and personal haunts and document it in a guidebook. You can have this gift for visitors as they come to stay, and gift it to visitors who've seen it themselves. If there's something in your hometown travel book they haven't seen, then they have a list of reasons to come back!
Holiday Photo Book Gift Design Tips
Once you've gotten your photos ready and chosen your concept, consider these design tips to give your gift book some professional-looking polish.
Tip #1
Add a Personal Letter
Don't just personalize your book with images. Write a thoughtful introduction for your photos that communicates how you feel—all those things which you may not say every day. Your letter will create a context for the photos and say a bit about why you chose which ones you did.
Tip #2
Vary Your Layouts and Create a Pattern
Your photo layouts should accomplish a few things. First, you want to create ample space for your reader to really see the photo—your images should be the right size to show all the detail, but not so large that they overwhelm.
Second, you want to create a conversation between photos on the page with your layouts, moving the reader's eye around the page so that photos on the page work together to tell part of your story. Find 2-3 ways to arrange your photos so they do this, including at least 1 edge-to-edge layout for the really important photos.
Third, you want to make it easy for readers to navigate your book and see your images. You do this by creating a pattern of layouts. You don't have to invent a new layout for each page. Repeat the 2-5 spreads that work for you so your reader begins to recognize their way around your book.
Tip #3
Write Good Copy
They say a picture is worth a thousand words, but that's no reason to neglect your captions. No matter your holiday photo book's theme, image titles and dates will make your photos that much more meaningful. Also, consider including inside jokes, anecdotes, quotes, and other bits of text to jog a memory. Try layouts that have text blocks that are equally weighted with the photos for more impact. Whatever you choose to do, keep your formatting—font, case, size, weight—uniform across all your captions to give it that pro look.
Tip #4
Handwrite in the Book
Break the rules! Write in your holiday photo books! It's your book. You can annotate by hand, write on the pages, add hand-written captions, sign your letter—anything you want. You're not damaging a library book, you're making something extra personal and present.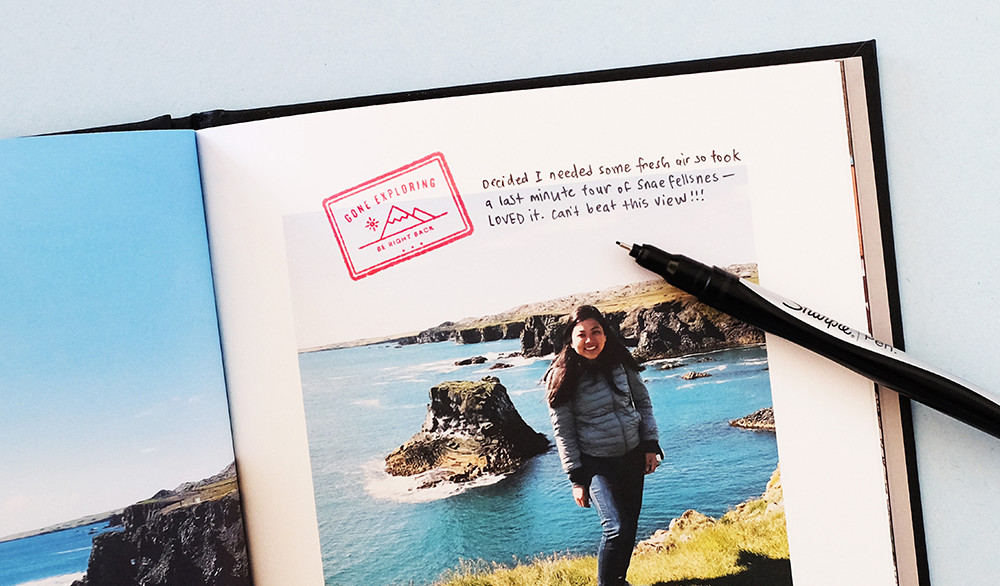 Tip #5
Add Texture after Printing
Your book is a work of art, and it's not bound by printing conventions. Consider pasting in ticket stubs and memorabilia you want to keep, or using ink and art to add further texture to your pages.
There you have it! Hopefully, this is enough to get that creative energy flowing, where you can picture just the holiday photo book gift you'd like to make. Whether you make an album or something that tells a more complete story, you can rest assured that your project will be a gift that's cherished for years to come.
Photo Books
Ready to make your holiday Photo Book? Choose from six book sizes, three cover types, and six paper options, including Layflat. Get started today.