We just got some exciting news from a Blurb book maker, Timothy Godbold. He has a book coming out this month with international publishing house Phaidon called Military Style Invades Fashion. It turns out that Timothy used his Blurb book to help conceptualize and communicate his vision for this exciting project. We caught up with Timothy to ask some questions about his process and inspiration, hoping all that passion was contagious! See for yourself.
How did you come to be interested in military style and its influence?
I became interested in the military through my English Grandmother. She was a strong, intelligent, well-read, slightly intimidating woman who brought up 4 children on an orchard in the Australian bush during WW2. It was while my grandfather was fighting the Germans in Europe. Every other Sunday, while her English garden wilted in the Australian heat, she would make us a traditional English Sunday lunch and tell me about my grandfather, great grandfather, and my family history. She was a Niven, so there was a fascination for me with her side of the family as well. She taught me to be proud of my family name, and to respect and appreciate servicemen who fought and died for my freedom.
My interest in military style came in my teens when I first saw Adam Ant in his Hussar jacket and bands like Duran Duran in Antony Price military-inspired suits. It would follow me into my fashion career during my time at Ralph Lauren, who often uses military clothing as a basis for his designs.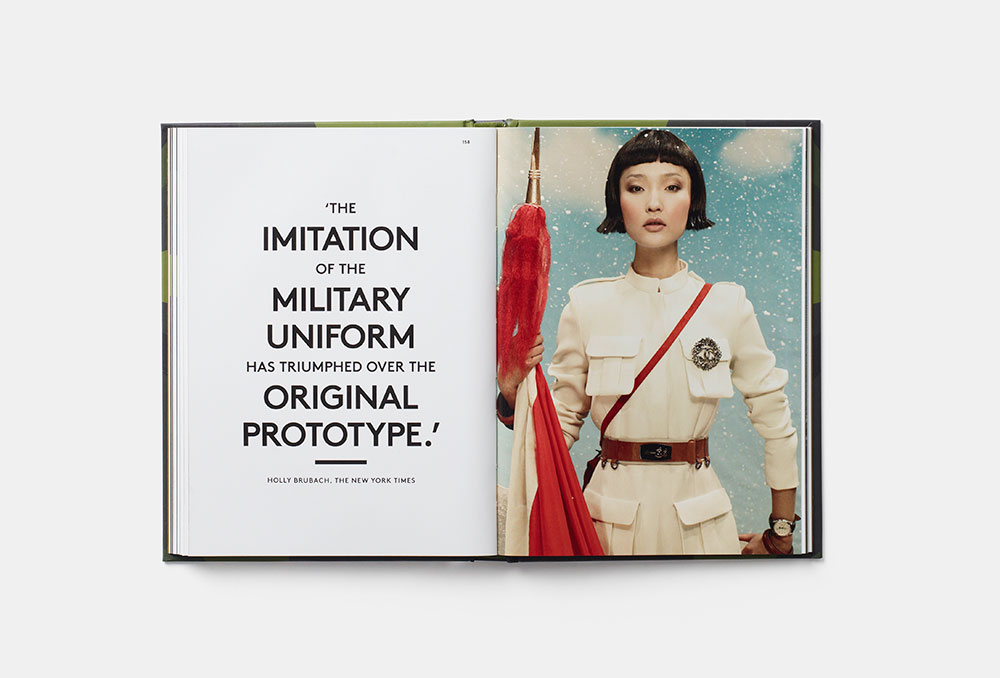 What inspired you to become a designer?
I first started designing and making clothes when I was 12. I taught myself to sew and make patterns out of taping newspapers together on my mother's dining room table. I ended up making clothes for the club kids around me and earning a salary at 14. Having been inspired by New Wave music and the fashion on the videos by my heroes Bowie, Depeche Mode, Duran Duran (to name a few)… In fact, Nick Rhodes gave me a beautiful quote in the book about military style.
My interest in military style came in my teens when I first saw Adam Ant in his Hussar jacket and bands like Duran Duran in Antony Price military-inspired suits.
Which designers are you really into lately? Who is your favorite influence overall?
I love Dries Van Noten—seriously love his clothes—the guy is a master. Though I mostly wear Belstaff as it also has a utility, military vibe which suits me. I don't like precious clothes and I tend to knock them around a lot, what I wear at work and socially are the same. I don't want to bother with different wardrobes for different occasions—apart from a tuxedo, of course. I try to make it all blend within all occasions. Belstaff had an awesome outlet in Palm Springs, so I would hit it every winter when I would go to the Ace pool and swim club. Spending retail and large amounts of money on clothes does not interest me these days. I'm much more a jeans and t-shirt kinda guy. Stockholm has some up and coming brands that I really like too!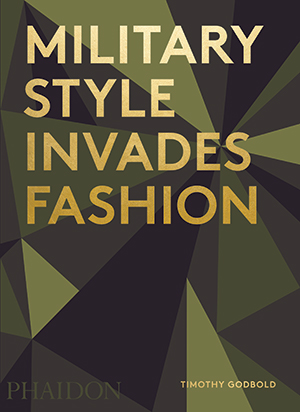 What was the book pitching process like? What made you choose to pitch using your Blurb book?
I don't think this book would have happened had I not discovered Blurb. I'm always telling people about Blurb when they ask me about the book. To answer your question, the process was completely intimidating. When I moved to the Hamptons in 2012 people warned me about how slow and boring the winter was so I thought "perfect time to write a book". Slightly clichéd in thought, but then came my book concept which I knew was exciting, fresh and had not been done. I'm extremely visual and with Blurb, I could see how I could create the story and flow of the book. I tinkered with my Blurb book for 3 years and never once did the file get lost or corrupted, thank god as I would have been devastated!
Where is your favorite place you've lived and why? Is there anywhere you would you like to live someday?
I've lived in a number of countries, but London for 7 years during my twenties would be my choice. I worked for Ralph there where I met an incredible group of people who became dear friends and continue to be in my life to this day. The club scene, house music, dancing all night, suntanning in cemeteries (weird and English), vacationing in South Beach, wearing Versace…it was fun.
As for a place I would like to live? I live in the Hamptons year round and honestly, it doesn't get much better than that, though San Francisco sometimes sounds nice…
I don't think this book would have happened had I not discovered Blurb.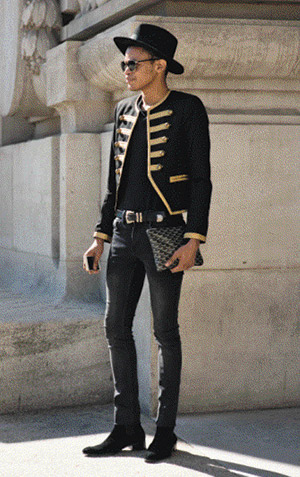 What is your most treasured possession?

Easy: my health. If you don't have your health nothing else matters which is why I work out daily, eat organically, practice meditation and have a food coach. What I put into my body I take very seriously and can spend hours talking about food and supplements.
What would people say is your most prominent personality trait or personal characteristic?
Another easy one: people say I have a strong personality and my beard power, ha. I think it might be cultural, but my Australian upbringing taught me to be straight-up and no B.S. If you ask my opinion, you will get my honest answer. Maybe I should be more tactful, but people who know me love me for it so I'm not planning on changing anytime soon.
What makes you excited about working with Phaidon? What are your plans for your book?
Phaidon is a global publisher, which was one of my main priorities when I started thinking about a publisher. They have a great reputation and I knew they would love and nature my book. Plus, it is an English-based publishing house, which I liked. Also, I respected William Norwich, my editor who is incredible. The book wouldn't have happened had I not blurted out one night when I saw him I was writing a book and would love to show him a copy. He graciously accepted and slowly it has come to fruition. It has been nerve-wracking and took a great deal of time and then more time.
As for plans for the book, I will do a launch in New York, London, Los Angeles, Stockholm, Sydney so far, maybe a few lectures to give back to students would be great!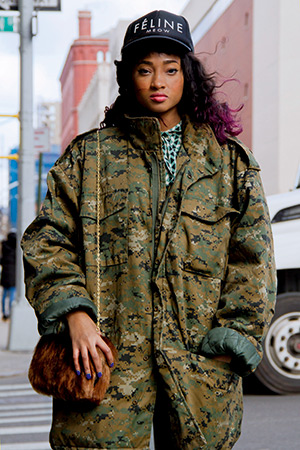 What is your idea of perfect happiness?
I heard someone say the other day that happiness is an action, and that resonates with me. I can choose to be happy, I can also choose to be grumpy and impatient. So if I want a happy life I need to do certain things. Do the next right thing, live under my means, help someone else, listen more, talk less and be kind. When I do these things I am happy.
Working on anything new and exciting? What projects can we look forward to seeing next from you?
I am excited to go out and do a book tour and meet people. I love meeting interesting creative people, I hope to be inspired along the journey, perhaps collaborations on future projects. I joke I come from the school of George Lucas. I have a trilogy in my head for the book, not sure if the second will be the best like "Empire", but I will see how this one resonates with readers.
Thanks Timothy, for taking the time to share all that with us. We wish you the best with your book, and we can't wait to see what you do next!