Print-on-demand books have revolutionized the publishing industry, offering a flexible and cost-effective solution for creators, authors, and hobbyists alike. Let's say you created a professional photo book to compile your best work into a portfolio—or made a graphic novel to sell to your fans. How many copies are you going to need?
The answer may seem ambiguous for many of us—because we just don't know. Sure, you can typically save some money by printing at a high volume. But committing to a run of 300 copies may seem like too much, especially if you're uncertain how well-received your book will be.
The print-on-demand option allows you to control the production stream and print however many copies you need. It's become a modern solution for self-published creators, providing a more convenient and economical way to bring your work to the market.
So, what is print on demand?
Print on demand is a modern publishing method that allows creators to print books when ordered or as needed rather than printing large quantities upfront. This approach makes self-publishing more accessible and economical for creators.
Traditional book publishing can be costly, as you must invest in bulk printing of your work, which may result in excess inventory if the book doesn't sell well. Historically and still today, this avenue typically involves working with book publishers, who only work with creators they are confident will sell many books.
With print on demand, however, you can produce high-quality printed materials according to your need—eliminating the cost of unsold stock.
How does print on demand work?
You'll be happy to know the process behind print on demand is easy. To get started, you'll first need to create your book using a book design tool, like Adobe InDesign or BookWright. Once your book and cover design is complete, upload these assets to your chosen bookmaking service provider like Amazon KDP or Blurb. (We'll talk more about how to pick your service provider later.)
Each self-publishing platform guides you through the necessary steps of formatting and setting up your book for printing. In general, the process usually consists of selecting specific details. Here's what to think about.
Trim size: Choose the dimensions of your finished book based on industry standards or personal preference.
Cover type: Explore options like a layflat hardcover for full-spread photo books, traditional hardcover with dust jacket or image wrap for art books, or a softcover book for comics and novels.
Paper type: Balance quality with cost when choosing your paper type. Premium bookstore-quality paper works well for cookbooks, luxurious paper is ideal for photography books, and standard paper is great for low-cost books without visuals.
Binding style: Decide between options like perfect bound, saddle-stitched, or hardcover, depending on the nature of your project.
Laminate type: Select matte or glossy finishes for added protection and visual appeal.
Color or black and white: Determine whether full-color pages are necessary for your book's imagery and text or if black-and-white is preferred.
Once you've uploaded your book's digital file and selected the specifications, it's time to choose the number of books you'd like to print. The beauty of printing on demand is that it removes the risk of guesswork. You can start by printing five or 10 copies of your book or print 50 or 100 copies at a time. Or maybe you want just one!
When selling and distributing your book on the market, some self-publishing services provide print-on-demand books as they're ordered. For instance, when someone orders a copy of your book online—either through your book printing platform directly or via a third-party retailer like Amazon—the book is printed and shipped to the customer as a one-time order fulfillment process. This eliminates the need for large print runs, reducing upfront costs and minimizing waste. Plus, you don't need to ship them yourself!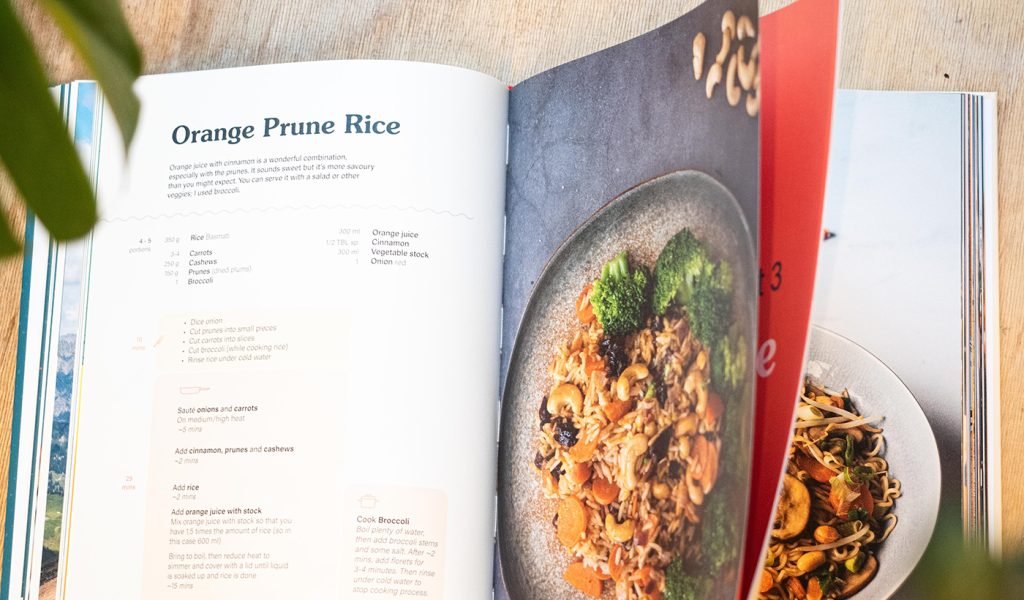 What can print on demand be used for?
Print on demand is the perfect solution for a photographer, artist, designer, author, or anyone looking to create and self-publish a book. Whatever your creative niche or trade, there are virtually no limits to what you can use print on demand for.
Photo books
A photo book is a great way to showcase your photography skills as a product or portfolio. With print on demand, it's easy to create professional-quality photo books without worrying about minimum orders, shipping, or storage space.
Food and cookbooks
Cookbooks, recipe books, and food books are other popular books that benefit from printing on demand. You can create beautiful cookbooks filled with delicious recipes and stunning photos and print as many as you need when you need them.
Travel books
If you're passionate about traveling and want to share your experiences with others, creating a travel guidebook or photo journal could be a rewarding creative project. With print-on-demand technology, it's easy and economical to turn your adventures into captivating travel books that people will love reading over and over again.
Children's books
The children's books industry has grown significantly, thanks largely to print-on-demand publishing options. It's never been easier for authors to create a children's book, allowing complete control over their print volume while still maintaining quality standards set by traditional publishers.
Portfolios
If you're an artist, designer, copywriter, or creative, having a portfolio is essential to showcase your work. But a common problem is knowing how many portfolio books to print. Print-on-demand technology is the solution that solves the "how many" conundrum without compromising on world-class production.
Business books
Self-publishing a book featuring your business expertise in entrepreneurship, marketing, or finance creates credibility within your industry or profession. You can regulate your inventory with print-on-demand publishing to develop professional, bookstore-quality business books.
Comic books and graphic novels
The comic book industry has seen an influx of new authors thanks partly to print-on-demand publishing options. Creators can explore their comic book ideas without the commitment of high-volume runs or working with a large-scale publisher.
Zines, poetry books, yearbooks—the possibilities of types and genres are practically limitless. With print-on-demand books, you can test your market with minimal financial risk and quickly get your book out into the world.
Why is print on demand rising in popularity?
Parallel with trends in self-publishing, print-on-demand books have seen heightened demand over the years. The underlying reasons center on convenience, cost-effectiveness, and accessibility. More specifically, creators can enjoy:
Low upfront costs: Unlike traditional publishing methods, which often require a significant investment to print large quantities of books, print on demand allows you to produce as few or as many copies as needed without breaking the bank.
No inventory management: Print-on-demand services print and ship your books directly to customers upon order placement, so you don't have to worry about storing or managing physical stock.
Faster time-to-market: Once your book design is complete, it can be published through a print-on-demand platform within days instead of waiting months for traditional printing processes.
Eco-friendly: By only producing what's needed when it's ordered rather than mass-producing thousands of copies at once, you can significantly reduce waste from unsold books.
Creative control: You retain complete creative control over your work with self-publishing via print-on-demand platforms. This includes designing custom covers and interiors, choosing suitable pricing options, and making and reprinting revisions to your book.
In addition to these benefits, technological advancements have also played a role in making high-quality digital printing more accessible. Global distribution channels like Amazon make it easier than ever before for independent authors and creators worldwide to reach audiences who may not otherwise discover their work. All these factors combined contribute to an increased demand for self-published, print-on-demand books.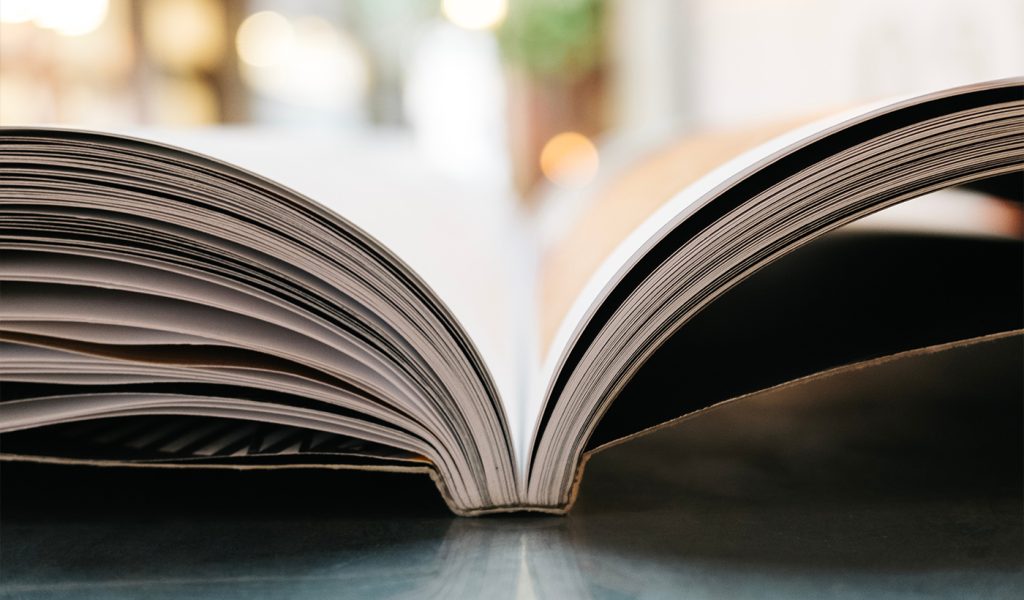 What are the benefits of print-on-demand books?
So far, we've outlined the core advantages of print on demand for self-published creators and authors. But there are additional benefits; let's take a look.
1. Speedy production and distribution process
Print-on-demand production is much faster than conventional book printing methods because it doesn't require large-scale setups or equipment adjustments between orders. Additionally, many top print-on-demand companies offer global distribution options through platforms like Amazon for your book to reach a wider audience.
2. No inventory management required
With print on demand, there's no need to manage inventory or storage space since you print books when ordered by you or your customers. This not only saves time but also reduces overhead expenses.
3. Creative control and customizable options
In contrast to traditional publishing houses that can impose restrictions on design elements, print on demand gives bookmakers full creative control over their work. From cover designs to interior layouts, print on demand enables endless customization possibilities.
4. Cost-effective printing
Print on demand eliminates large upfront investments, as you only pay for what you print. This allows creators to avoid the high costs and lack of accessibility associated with traditional publishing methods, like bulk printing and warehousing.
5. Sustainable approach
Print on demand reduces waste in the publishing industry by only producing copies as needed, thus minimizing the number of unsold books in landfills.
6. Scalability
The plates used in traditional printing houses are only good for one use. So once a run has sold out, you can't reorder your book without another round of setup and proofing.
What does that mean? If you published 5,000 books and need 500 more the following week, it's too late. Or, if you sold only 500 books but ran 5,000 copies, you're left with many extra copies and a low return on investment. Digital print on demand provides a more scalable solution.
7. Revise with ease
Presenting your work to the world one copy at a time makes it easier to iterate. You can make changes and print additional copies on demand. You can fix errors, and customize covers and content from the same file, at no extra cost. Printing on demand offers the lowest risk and the greatest flexibility.
How much does print on demand cost?
From the order quantity to the cover type, there are countless variables to figure out how much a print-on-demand book will cost. For example, a 350-page, 5 by 8 inch, black-and-white trade book ideal for a novel will cost anywhere from $5.20 to $9.50 as of June 2023. At the top of the spectrum, a 50-page, 10 by 8 inch, premium paper layflat hardcover photo book ideal for wedding photography will run you between $125.50 and $289.
While it's nearly impossible to provide an accurate estimated cost for all print-on-demand publishing without the specifics of what you're printing, there are some common cost-determining factors. Here's what to watch out for.
Trim size: This refers to the dimensions of your finished book. Different trim sizes come with varying costs due to the amount of materials used.
Binding type: Your choice of binding, like perfect bound or hardcover casebound books, also impacts the overall cost. Hardcover books typically come at a higher price than paperback.
Laminate type: Selecting a specific laminate finish for your cover (glossy or matte) affects the final pricing, too. Some print-on-demand companies will charge extra for premium finishes like matte lamination.
Color options: Choosing between black-and-white or full-color ink significantly influences your printing costs: color prints are generally more expensive than black-and-white.
Paper choice: The quality and weight of paper used in printing also impact the total expense. Thicker papers usually come at an additional fee.
Page count: Dense trade books with hundreds of pages cost more than shorter reads with just a few pages.
List price and royalties: Lastly, setting a list price is essential in determining your earnings from each sale through royalties after deducting the printing costs. Higher list prices can lead to higher royalties but may also affect the overall sales volume.
In short, the cost of print-on-demand books varies widely. Use our pricing calculator to get a feel for how much your project will cost based on factors like those above.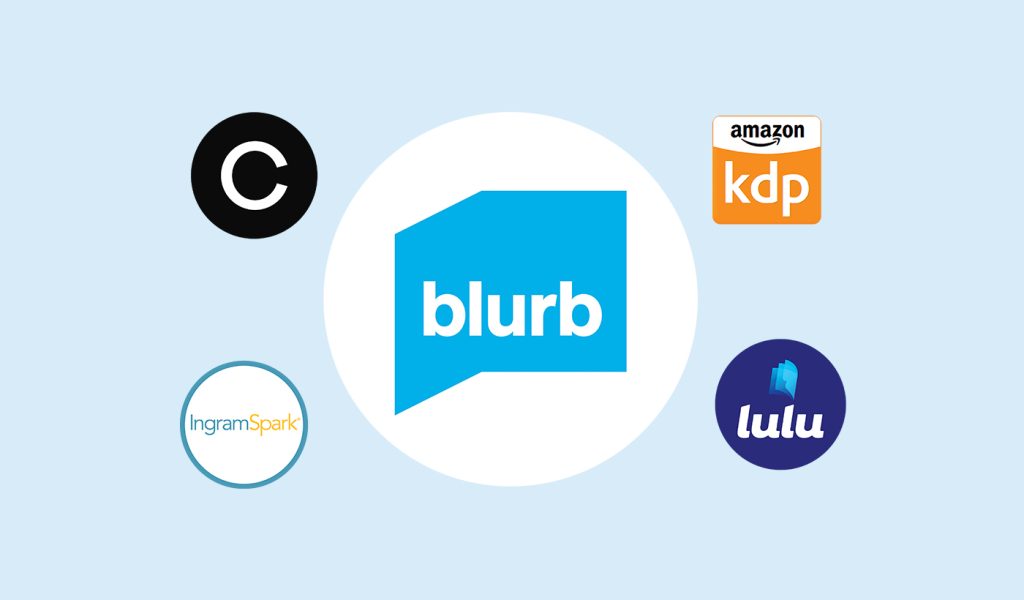 Top print-on-demand providers at a glance
If you're looking to self-publish your book and print on demand, there are several top players you can choose from. Each has unique advantages and disadvantages, but they all allow printing as many or as few copies as you need.
Amazon Kindle Direct Publishing (KDP)
Amazon KDP is one of the most widely used print-on-demand services on the market today. It offers many features, like free ISBNs, automatic distribution through Amazon's worldwide network, along with royalties of up to 70%. KDP also has a large library of book templates, so you don't need to design your book from scratch.
Pros:
No setup fees or minimum orders required
Global distribution through Amazon's global network
Free ISBNs for both digital and print books
Marketing and promotional tools available to creators
Cons:
Book quality isn't as high as other print-on-demand providers
Fewer customization options for books
Lower royalty rates for books sold outside of Amazon, limiting distribution options
Lulu
Lulu is a user-friendly platform allowing users to create professional-quality print-on-demand books quickly. It offers features like free ISBNs, automatic distribution through retail channels, including Barnes & Noble and Ingram's Global Retail Network, and royalties up to 90%. They also offer premium services like cover design and editorial assistance at an additional cost.
Pros:
User-friendly interface with templates for use with InDesign, Photoshop, and Word
Distribution through multiple channels, including Barnes & Noble, Ingram's Global Retail Network, and the Lulu Bookstore
Premium services like cover design available at an extra cost
Cons:
No bookmaking tools
Only English books can be sold in the Lulu Bookstore
Pricing can be slightly higher compared to other print-on-demand providers
Limited book customization options for some users
IngramSpark
IngramSpark is a popular choice among independent authors and publishers, with access to over 39,000 retailers globally. They offer high-quality printing services and distribution channels, allowing booksellers and libraries worldwide to purchase your book.
Pros:
Distribution through multiple channels, including Amazon and Barnes & Noble
No setup fees or minimum orders required
Free online book-building tool
Cons:
Less user-friendly platform than others on this list
Slightly higher print costs than other print-on-demand providers
Contrado
Contrado offers an array of customizable products such as clothing, accessories, and homeware but also provides an excellent quality print-on-demand book-publishing service. Their website offers many tools for users who want complete control over their book's design layout.
Pros:
User-friendly interface with lots of templates
More printing options than books alone
Distribution through multiple channels, including Amazon and Barnes & Noble
Cons:
Higher prices than other print-on-demand providers in the market
No free ISBNs provided, which can add additional costs for users
Blurb
Blurb (that's us!) is a popular choice for authors and creators who want complete control over their book design and distribution. The platform offers easy-to-use tools that allow users to customize every aspect of your book's layout and format. Blurb also provides access to global distribution channels like Amazon and Ingram. It's the only print-on-demand company on this list specifically designed for visual creators.
Pros:
High-quality book options designed for visual creators like photographers, illustrators, and designers
Multiple bookmaking tool options with customizable templates—from free Blurb BookWright, or plugins with InDesign, Photoshop, and more
Distribution through multiple channels, including Amazon and Ingram
No upfront fees or minimum orders required
Cons:
Slightly higher pricing than other print-on-demand providers on the market
No online book-building tool
Choosing the right print-on-demand provider is critical to self-publishing your book. You've just read a high-level overview, so carefully research those you're considering, as self-publishers may offer different tools and features.
Print your book on demand now
Print on demand has revolutionized how people publish their work without going through large-scale printing companies. With the right print-on-demand provider, you can publish your own book quickly and easily. Plus, you don't have to worry about printing enough copies for distribution—you only have to order what you need. So explore your options today and start printing on demand!
Good luck with your self-publishing project! We're excited to see what you create.
***
Blurb is a self-publishing and print-on-demand platform. Leverage free tools and templates, complete customization, and stunning professional-quality books. Turn your book idea into a print masterpiece by getting started today.