Blurb's Adobe InDesign Plug-in
offers complete creative control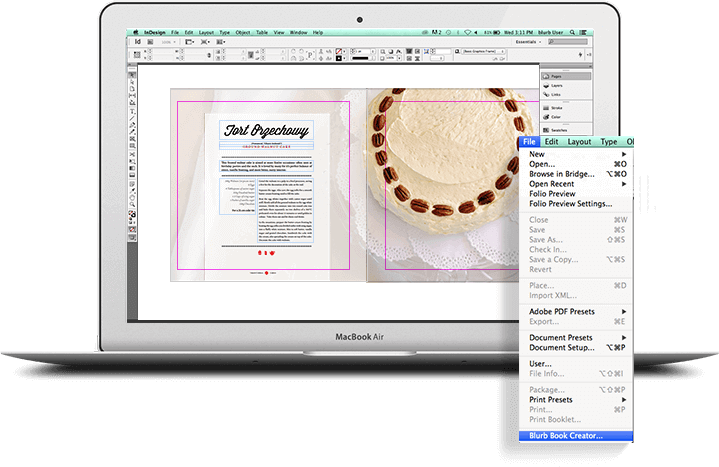 The preferred book design software for creative professionals
The Blurb plug-in for Adobe InDesign & InDesign CC lets you make and lay out books, photo books, and magazines directly within InDesign and output in both print and digital formats. Plug-in features include:
Automatic customized template creation based on your book size and page count
Frames for bleed, trim, and safety areas
Perfect print output with automatic error checking
One-click preflight and upload
Output of fixed-layout ebooks
For more help, review our handy guide.
Save 15% On Adobe Creative Cloud
Love the Blurb Adobe InDesign or InDesign CC plug-in for books, photo books, magazine, and more? Become an Adobe Creative Cloud Member and get 15% off your first year!