About the Book
Molti viaggi in Iran per lavoro (per otto anni circa in periodi diversi (per otto anni circa in periodi diversi anche durante la guerra con l'Iraq) Storie, Info, Memorie direttamente dai cassetti della memoria. Fotografie direttamente dai caricatori di diapositive rimasti chiusi in soffitta per oltre quarant'anni.
Un giorno ho visto un film documentario-intervista ad un fotografo. Lui era Gabriele Basilico, artista della fotografia italiana e internazionale. Aveva scritto un libro sull'Iran visitato nel 1970. Le foto erano rimaste nel cassetto per 45 anni prima che decidesse di pubblicarle. E così anch'io, essendoci andato qualche anno dopo del grande fotografo da lui ispirato mi sono deciso.
-
Many trips to Iran for work (for about eight years in different periods even during the war with Iraq Stories, Info, and Memories directly from the memory drawers Photographs directly from the slide magazines left closed over forty years
One day I saw a documentary film interview with a photographer. He was Gabriele Basilico, an Italian and international photography artist. He had authored a book on Iran visited in 1970. The photos had remained in the drawer for 45 years before he decided to publish them. And so did I, having gone there a few years after the great photographer inspired by him I decided.."
Features & Details
Primary Category: Portfolios
Additional Categories Biographies & Memoirs, Travel
Project Option: 6×9 in, 15×23 cm
# of Pages: 138
Isbn

Hardcover, ImageWrap: 9788894752007

Publish Date: Jun 18, 2023
Language Italian
Keywords

fotografia

,

porto

,

impianti

,

persia

,

Iran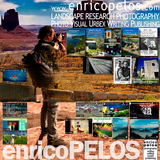 I walked my Liguria (but also the Grand Circle ...) for thousands of km and illustrated with my photography and wrote articles for magazines. I am the author of books, also a publisher and on the web and on social networks with Facebook sites and pages such as "Passeggiate a Levante" (Eastern Liguria Walks) and "Abandoned Places" dedicated to urbex photography that I began decades ago.. - Ho percorso a piedi la mia Liguria (ma anche il Grand Circle...) per migliaia di km ed illustrato con la mia fotografia e scritto articoli per riviste. E' autore dei testi e delle fotografie di «Passeggiate a Levante» (45 itinerari nella Liguria di Levante, Blu Ed., Torino, 2011); «Memorie Beatlesiane e dintorni» (co-autore testi con Rita Tunes, autore foto ed editore 2014); «Il Mulino di Neirone» (Lulu Pr. 2005-2020) «Lungo la Via Iulia Augusta in Liguria» (Lulu Pr. 2007/2014); e co-autore foto dell'«Alta Via dei Monti Liguri» (UnCamComGe ed., 1999). Ha curato PortAppennini... ed. R Ni d'Aigura...